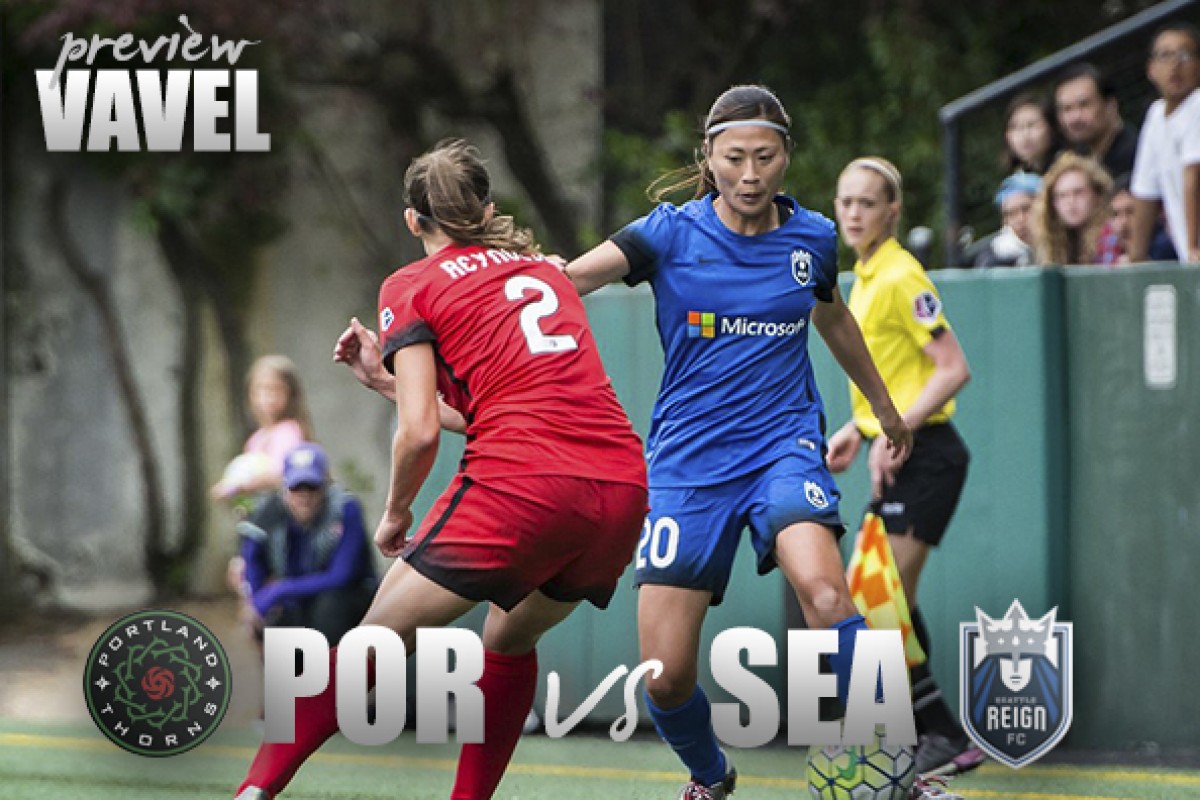 For the first time this season, one of the biggest rivalries in the NWSL will happen on the Lifetime Game of the Week. At 3:30pm EST the Portland Thorns will play Seattle Reign FC in their home of Providence Park.
Close History
For years the Thorns and Reign have always had a big rivalry, similar to their counterpart MLS teams. As of now the Thorns hold the series history, 7-6-3. Both teams have always been known for being difficult teams to play against. Both teams have appeared in the NWSL Championship two times. Saturday will be a look at how both teams are leveling up so far in the season as they will play each other two other times this season.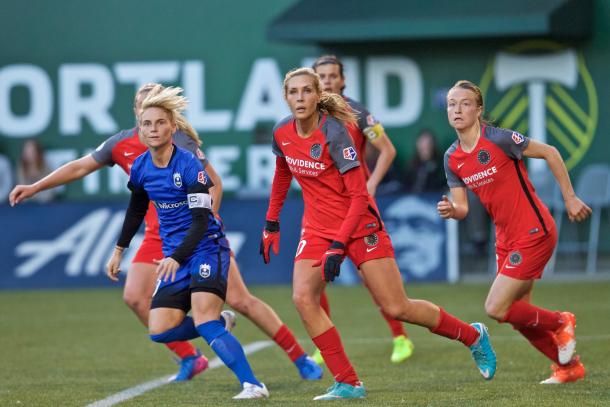 Last season, the Thorns and the Reign played each other three times. The first was early in the season where the game ended in a 2-2 tie with goals from Jess Fishlock (own goal) and Allie Long for Portland and Jess Fishlock and Merritt Mathias for Seattle. The next game, would see Seattle winning 2-0 over Portland with both goals coming from Megan Rapinoe. Finally, the Thorns were able to get their share of fun at the end of the season where they won 2-1 with both goals from Hayley Raso and a goal from Fishlock for Seattle.
As always, this match will give an interesting look at both teams and should bring lots of fun to the Lifetime Game of the Week.
Nothing quite the same
As previously mentioned, last year there were five different goal scorers in their match-ups. Only one of these players is where she was last season. Fishlock is the only player that scored last year that is available to play and is on the same team. Both Rapinoe and Raso will not be available for the game tomorrow due to injuries. Now the other goal scorer is Allie Long. For five years, Long played with the Thorns in Portland but in a trade during the offseason, Long was sent to Seattle. This will be her first time playing against her old team. Merritt Mathias is the final goal scorer, she was traded to North Carolina Courage in the offseason.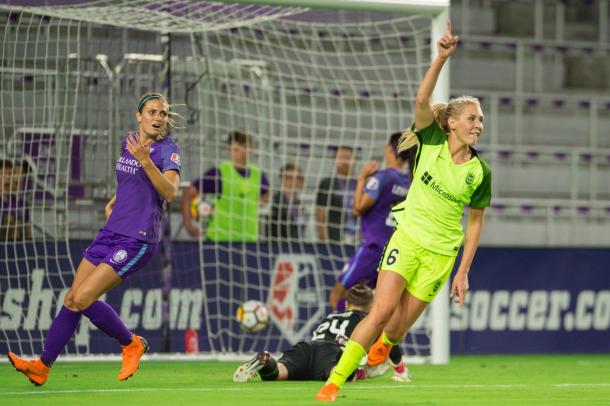 Although it may seem like Portland may be in trouble without their goal scorers from last season, they still have a good chance with the league leader in goals, Christine Sinclair on their side. Along with Lindsay Horan who as two goals and one assist. The Thorns are also welcoming back start midfielder, Tobin Heath who scored in last weeks game against Utah Royals FC. Portland also has had a strong defense lately with Emily Sonnett just recently being named to the NWSL Team of the Month.
Now for Seattle, they have been without Rapinoe for the past two weeks but they still have tons of scoring talent on their roster. Allie Long scored her first goal for Seattle just last week against the Orlando Pride. Jodie Taylor has one goal on the season so far but is looking to getting another soon. The Reign will also have Jess Fishlock who has yet to score this season. Seattle also has a defensive line filled with experience and talent.
The Lifetime Game of the Week should be a game filled with a lot of action. You can watch the game on Saturday, May 5th at 3:30pm EST on Lifetime or at nwslsoccer.com.