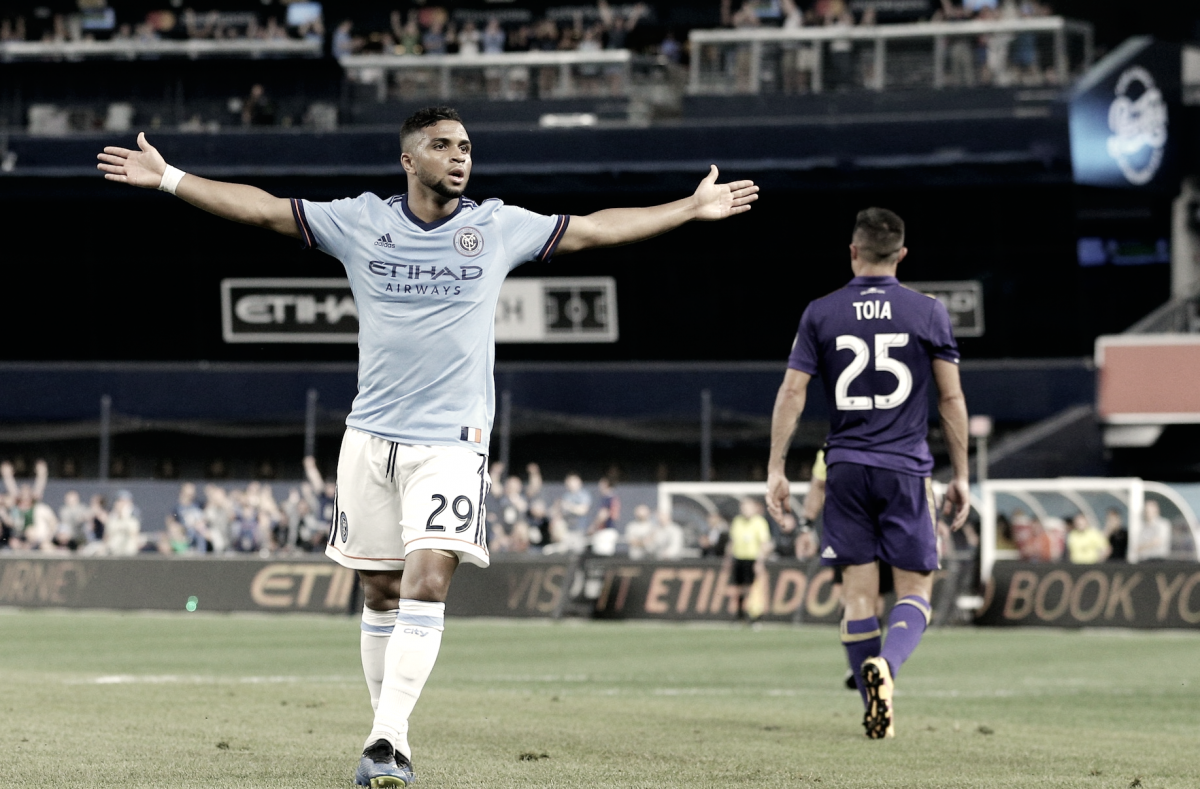 On Saturday, New York City FC welcomed Orlando City SC to Yankee Stadium for the second time this season and once again left victors as Ismael Tajouri-Shradi and Maxi Moralez found the net once again for the hosts.
The game started slow but Ismael Tajouri-Shradi managed to find the back of the net in the 35th minute which was his first of two on the day. When asked about it, the forward said "I'm very happy about my goals of course, but I'm more happy that we could take the three points today because this was an important game for us." He followed that up with "We wanted to take the three points because we are playing in a very important week, so in a few days is the next important game and we want to win that, of course."
Crediting Orlando, the 24-year-old said "I think the first half we played not so good, I think because we were playing against a very good team." The Swiss-born man went on to say "Orlando was very good and they know what we want, so they made it very difficult for us, but we scored the very first goal and it was very good. In the second half we changed a little bit and we scored two goals. We took the three points, that's the most important thing."
This furthered pushed NYCFC's unbeaten streak at home thi season and when asked about it, Patrick Vieira claimed "At home we have been really strong, we have a really good support at home. I think the fans today made the difference, we went through a difficult period where we need their support and they gave it to us tonight. I think that was a huge help for us because it was a really difficult game for us."
Goalkeeper, Sean Johnson, who was called into question on a few occasions Saturday night, had this to say about Yankee Stadium: "There's a lot of factors, obviously, we're a lot more comfortable playing here. This is our home, we have to defend our turf and in this league, it takes being successful at home to go on and achieve big things."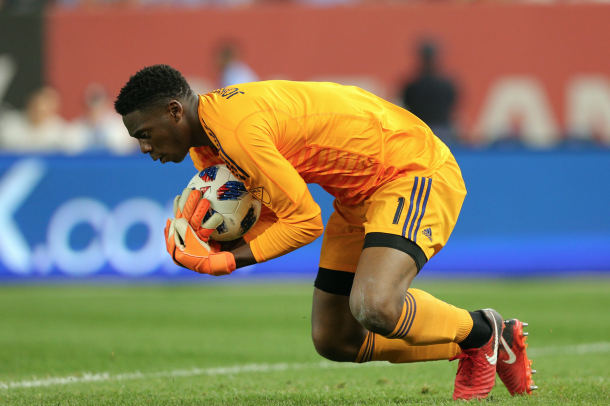 However, the club's next game is not at home, as they will cross state borders to take on the New York Red Bulls. Ismael Tajouri-Shradi acknowledged that match when saying "In a few days is our next very important game and we want to win the Open Cup and then the League. Of course, we want to continue this way and it will be very difficult, but we want to continue this way and win against the Red Bulls and then we'll focus on the next game against Atlanta."
It was the second time that the two teams faced as previously mentioned and Maxi Moralez was asked about it following the game. The acting captain in David Villa's first half absence on Saturday said "I think it was very different from the first game. They are much more offensive and are playing at a high level. Little by little they have been improving their level and they are a great team, but I think we've been superior in both games and we deserved to win."