 It's not every day that the manager of a second-placed team leaves the club in the middle of the season, but unfortunately for New York City FC, that happened. On Monday, it was officially announced that Patrick Vieira would be leaving the club to take on new opportunities at OGC Nice. Shortly after, Doménec Torrent was officially named New York City FC Head Coach.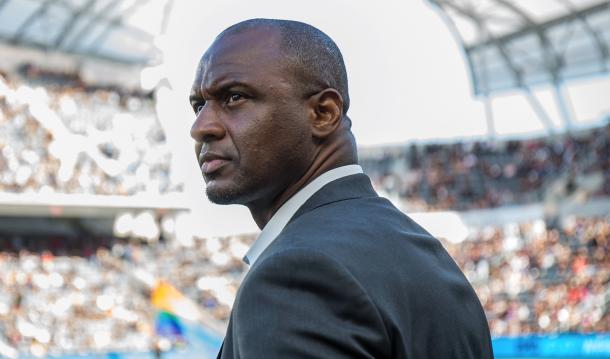 Managerial Career Path
To begin his managerial career, Torrent took over Palamós CF, a team who were in the third tier of Spanish football at the time of taking over. After just one season there, the Spaniard took over Girona FC. Once again, he managed the third-tier team for just one season before making another move.
At the start of the 2007/2008 season, Torrent became the Assistant to Pep Guardiola, as the now very famous manager began his managerial career. After a successful season with FC Barcelona B, Pep and company had taken over FC Barcelona. The pairing assembled one of the greatest teams to ever grace "The Beautiful Game" as the club picked up 14 trophies during the 4-year spell that the two spent together with the club.
Then, Pep went from top club to top club as he took over Bayern Munich. To nobody's surprise, Pep made sure to bring Torrent with him to Germany. The two spent three seasons in Germany together where they won the league title every season and racked up a total of 7 trophies before heading over to England.
At the start of the 2016/2017 season, Pep and Torrent were now at Manchester City, their first positions in City Football Group (CFG). The 2017/2018 season was one to remember as the English club were dominant for the entirety of the season and broke numerous records en route to two more trophies for the cabinet.
Now Doménec Torrent has another role in CFG, and that is to bring NYCFC as far as they can possibly go in the Spaniard's return to a Head Coach position. Vieira has left the team in a good place, and if Torrent can continue to keep this team clicking, he may be adding more silverware to his own personal cabinet.
Quotes
Torrent acknowledged his appreciation for Pep by saying: "Though I have enjoyed a wonderful 11 years working alongside my colleague and close friend Pep Guardiola - it has always been my ambition to manage a team again and I really couldn't have hoped for a better opportunity than at this football club."
The new Coach has already had a close eye on the team stating "I know we have a very talented team, I have watched many of the matches and I enjoy the way the team plays and I now can't wait to begin working with the players on the training pitch." He went on to say "Though I have been fortunate enough to visit New York on numerous occasions, I am looking forward to living and coaching in this special city and meeting the fans as soon as possible. I am eager to experience and play a part in the soccer culture of New York."
New York City FC Vice Chairman Marty Edelman acknowledged Torrent's past and what that could mean for the future of MLS. "Domènec brings with him an incredible amount of experience having coached many of the greatest players in the world at the very highest level of the game. His influence on the sport has been significant and this is an exciting period not only for NYCFC but also for MLS – a league that we know is excited by new influences as it continues to grow at a great pace."
All quotes via New York City FC