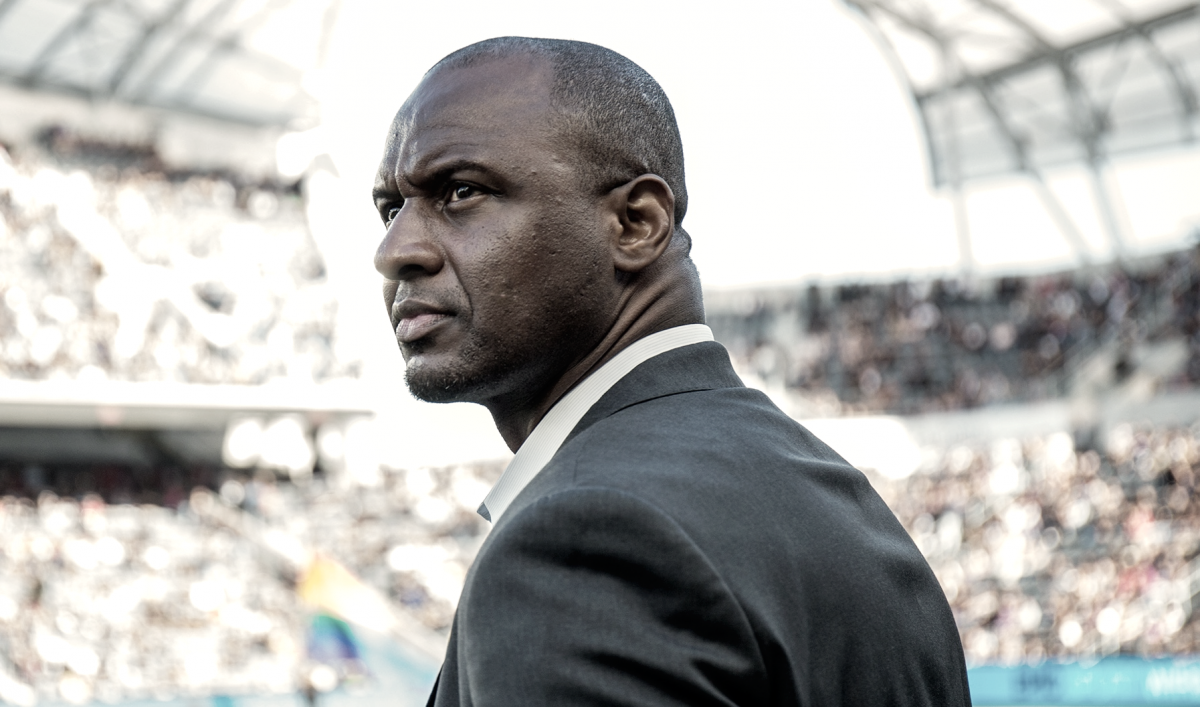 After weeks of serious rumors, New York City FC officially announced Head Coach Patrick Vieira's departure from the club as he took over OGC Nice. The Frenchman has led the club to back-to-back second-place finishes in the Eastern Conference and has them sitting in an identical position as he leaves.
Joining him during his adventure in France will be Assistant Coach, Christian Lattanzio, Performance Coach, Kristian Wilson, and Physical Performance Coach, Matt Cook. The rest of the staff will stay in the Big Apple as NYCFC look to finally win some silverware.
Time in New York
Though Vieira leaves an ambitious club with no trophies, it's unfair to say he did nothing for the club. Despite being trophyless, Vieira brought a winning mentality to the club. No matter where NYCFC are playing, no matter the scoreline, NYCFC were going to fight until the last minute in hopes of picking up three points.
In 2016, he brought the MLS team to the Eastern Conference playoffs for the first time ever but were embarrassed by a superior Toronto FC team. That didn't change the fact that NYCFC had changed paths and were now accustomed to winning, at least in the regular season. Vieira gave NYCFC an identity and you can now look back and draw your own opinions on how that changed the league.
His system unlocked David Villa's full potential and the Spaniard has not looked back after picking up his 2016 MLS MVP trophy. The club is now known for wanting the ball at all times and wanting to attack when they have it. 2017 was no different as they finished second once again behind a historic Toronto team.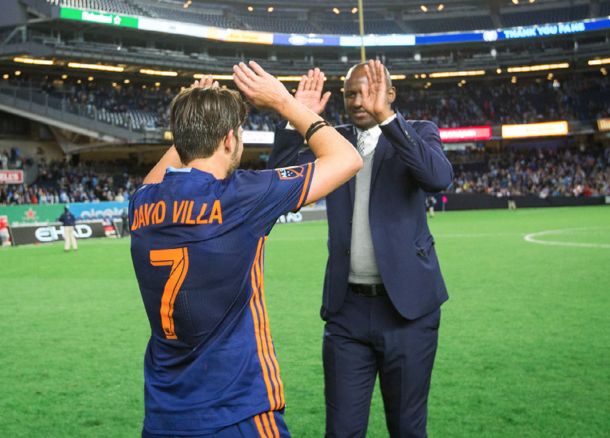 This season, he has the club sitting just two points off the top of the league and though he left the club midseason, he leaves them in a good spot. Second place, two days after a match which marked a 15-day break in games. If there was a point in the middle of the season you'd want a manager to leave, now is as good as any. The new manager now has time to learn his players rather than jumping straight into a match 48 hours after landing in the city.
Quotes
The former NYCFC boss acknowledged the club by saying: "I would like to thank City Football Group and New York City FC for the opportunity to have coached this tremendous football club. Leaving New York is an incredibly difficult decision for me and for my family and one that has not been taken lightly."
The Frenchman went on to say "From the beginning, City Football Group and its leadership, particularly our Chairman Khaldoon Al Mubarak, Brian Marwood, Ferran Soriano and Marty Edelman have believed in me and have helped guide me through the last eight years of my career – starting with my time as a player and ultimately culminating with my first opportunity to manage a First Team."
In classy fashion, Vieira showed his appreciation for the fans of the club. "Having the opportunity to be a Head Coach in New York is something many dream of. Our incredibly passionate fans have made this one of the most special experiences I've had in football. Thank you to each and every one of you that stands by the team day in and day out." Vieira followed that up with "From the fantastic staff in the front office, the outstanding sporting department lead by Claudio Reyna and the immensely talented players, New York City FC is a Club with a wonderful future ahead of it – I will always be a fan and it will hold a special place in my heart."
All quotes via New York City FC