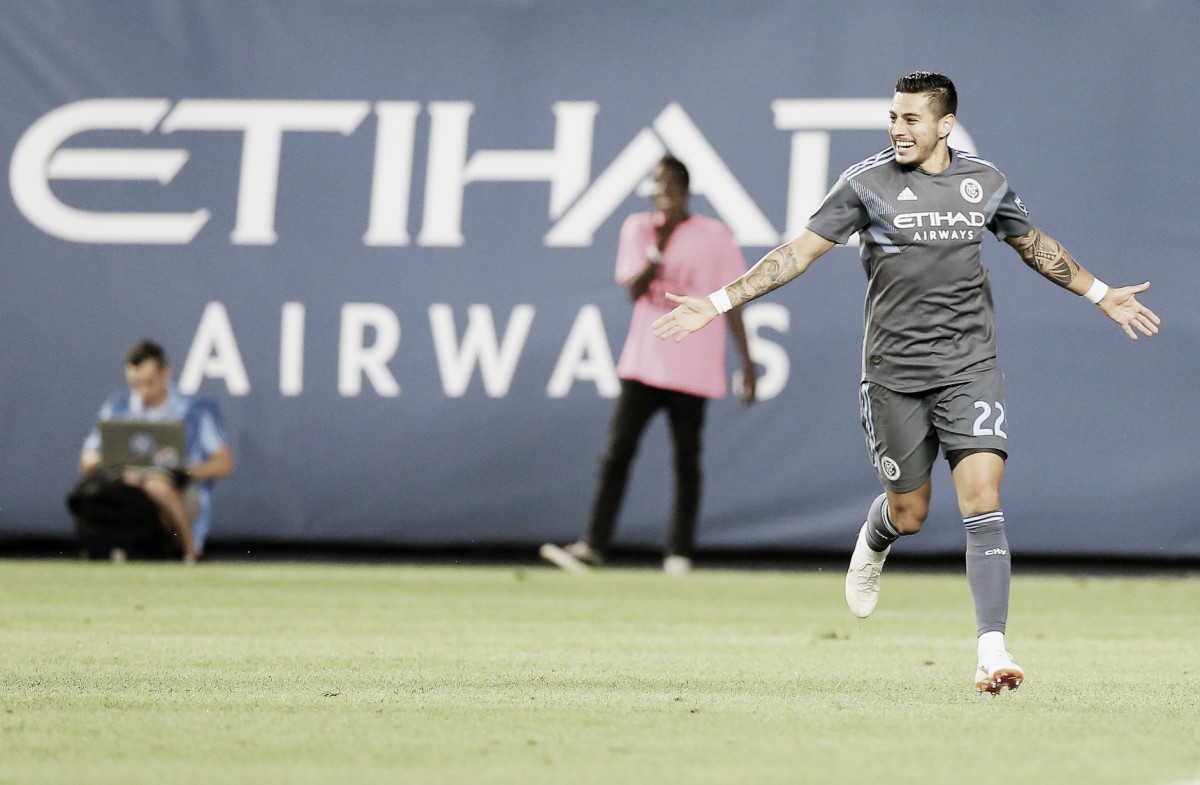 On Wednesday, New York City FC hosted the Montreal Impact for the only meeting between the two sides at Yankee Stadium this season. In September, Montreal will play host as they seek revenge for Wednesday's 3-0 demolition in the Bronx, but as of now, NYCFC own the bragging rights.
New boss, Domènec Torrent, seemed pleased with his team's effort saying: "It wasn't easy for us because we played two games in three days, but I was impressed by the performance of our players. Our players seemed physically better than the Montreal players." In a congratulatory mood, Torrent furthered his statement with "I congratulate my players because what they did was amazing, but the most important thing when that happens is to pass the ball and keep the ball."
An impressive piece of NYCFC's victory is that they did it without their captain, David Villa. Ismael Tajouri-Shradi, who currently sits joint top NYCFC's goalscoring list this season with the captain, was also missing. The most natural fit to replace El Guaje is Jo Inge Berget who recently found his goalscoring boots. Unfortunately, he was an addition to the injury list. Torrent touched on that saying: "If you keep the ball, you can play simple. I'm very happy for them because I know it's not easy, especially in that moment because we have three or four players injured, but they played amazing."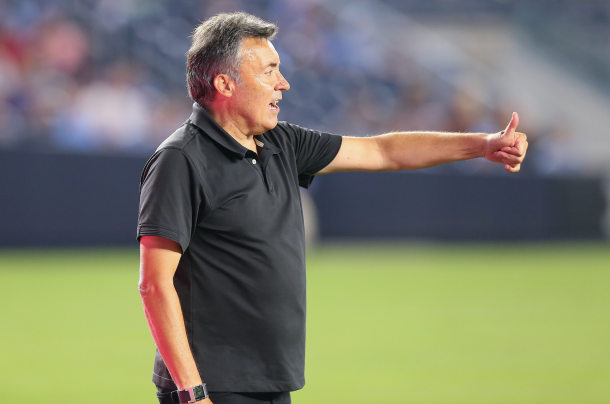 A player who has benefitted from Domé's recent appointment is Jonathan Lewis, who bagged his first goal of the season on Wednesday night. Torrent mentioned him post-game saying: "Jonathan is a fast player and has a lot of intensity in every single ball. He's a fighter." Speaking of Lewis' strengths, the boss said: "When the game is open, it is the right moment for Jonathan because the quality for Jonathan is to run behind them." The game was open, and Lewis took advantage with a goal.
After the match, Lewis said: "It's great now that I have more confidence, and the manager keeps putting me out there. Obviously, I gotta keep working hard and playing as well as I can when I get out there." Later, Lewis mentioned "Whether I'm coming off the bench or I'm starting I'm trying to get goals. For the rest of the season, I want to try and score and try to stay fit and do whatever [the coaches] need me to do."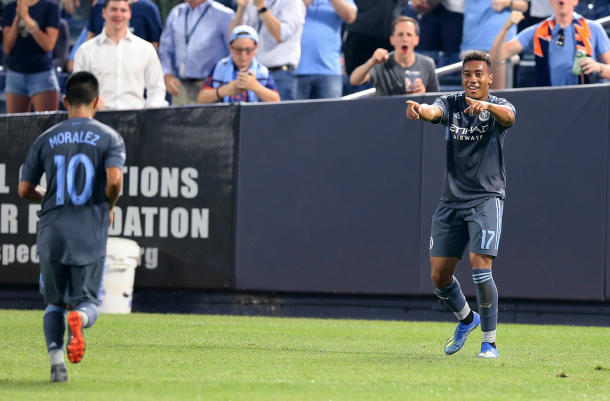 Speaking of substitutions, Ronald Matarrita also made a difference on Wednesday as he scored a goal of his own, as well as assisting on Lewis'. The Costa Rican doubled his side's lead moments after coming on with a chipped effort over Montreal's Evan Bush. After the match, Matarrita said: "I saw that the keeper was coming out towards the front post, so I tried to put it over him towards the far post and things worked out and I'm very happy that I was able to contribute to the team."
The 24-year-old went on to say "Honestly, we feel like one of the strongest teams in the league. We've been working really hard towards that and little by little as the games go on you're starting to see the ideas coach has with us and we as a group have to go out and do it right on the field"
NYCFC had three games in the space of seven days. After topping the New York Red Bulls, and then grabbing three points on Wednesday, NYCFC look ahead to Saturday's clash with the Columbus Crew. Matarrita spoke on that, saying: "So far, out of these three games, we have six [points] out of the nine. That's what we're all here for to continue playing together and continue getting those victories." If NYCFC can pick up those final three points, they'll find themselves level with Atlanta United who currently sit atop the table in the race to the Supporters' Shield.