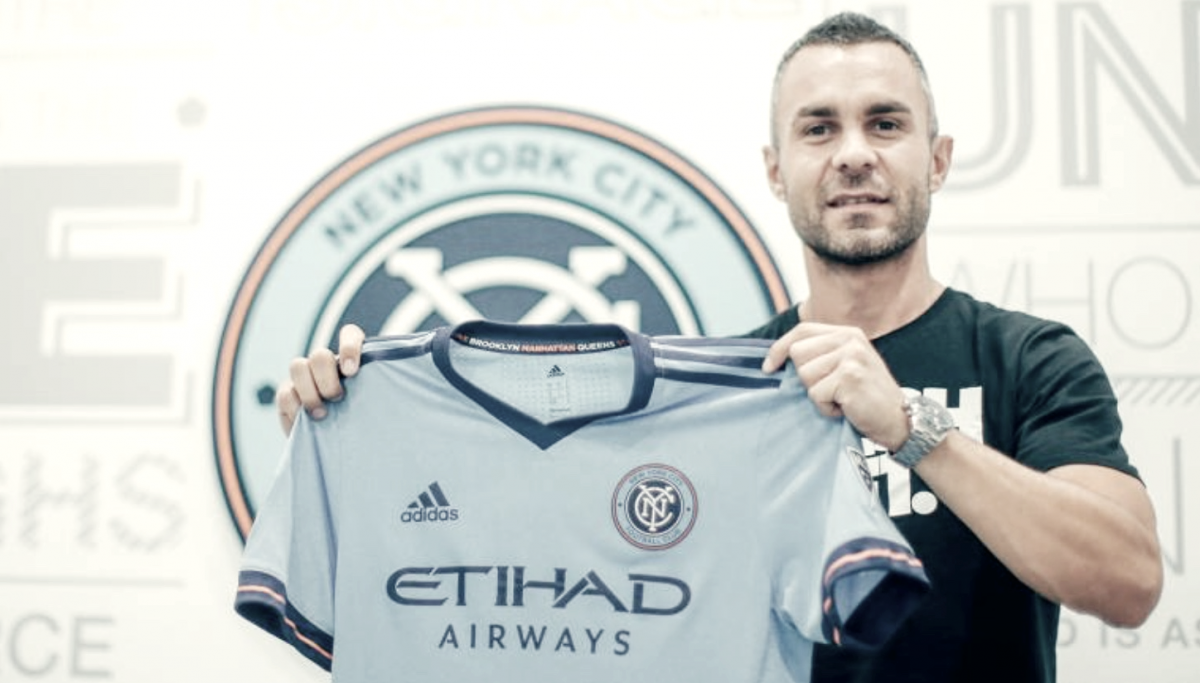 On Wednesday, New York City FC officially announced the signing of Eloi Amagat, who will join the club subject to receipt of his P1 Visa and ITC. The 33-year-old is a versatile midfielder who has spent his entire professional career in Spain before Wednesday's move.
Amagat will be familiar with his boss, Domè Torrent, due to a path that crossed in 2005-2006. Just over a decade ago, Torrent was managing Girona, a club that Amagat would go on to make 180 appearances for.
Career Path
As mentioned, Amagat spent a long time at Girona, which involved two stints, the first of which was the start of his professional career. During that stint, Amagat would make 47 appearances, helping his club gain promotion to the Segunda Division for the first time in 49 years.
However, during his first spell at Girona, Amagat would go out on loan twice. The first loan was to FC Palafrugell, a club where he made just 8 appearances in his lone season at the club. The following year, he spent the 2006-2007 season at CF Gavà, where he'd go on to bag 3 goals in 37 appearances.
Before the 2008-2009 season, Amagat made his first permanent switch when he joined Lorca Deportiva CF, a club that he'd spend just one season at before once again moving. This time, to UE Llagostera. At Llagostera, Amagat found his goalscoring touch, bagging 21 goals in 90 appearances. He spent time at the club from 2009-2012.​​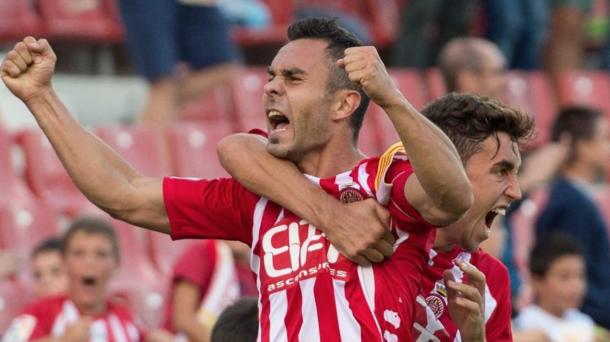 Finally, in 2012, he returned to Girona, where he'd make another 133 appearances and wear the armband. He helped the club secure promotion to La Liga for the first time ever after a strong 2016-2017 campaign. Now, NYCFC is hoping Amagat can be a part of their history, as he was Girona's.
Quotes
Amagat opened his quotes with "I am very excited. I have spoken with Dome several times and he has spoken wonders of the Club and also of the city. It's an important challenge for me and I have a lot of desire to join this club."
The 33-year-old has done his research, claiming "These past two weeks I have been reading a lot about the Club. The team is in second, they are playing at a high level and Dome has been doing a great job. I want to help the team and be in New York as soon as possible."
Amagat had nice words for his boss, Domènec Torrent, saying: "We were together many years ago, he was already a person that left his mark when I was with him in Girona. He is a mastermind in soccer and has a philosophy that fits well with my style. I'm very happy to be working with him again after many years."
Domè returned the favor when he said "Eloi has a lot of experience in Spain. He has quality to keep the ball and is able to do key passes for our striker and has absolute control when he plays in the midfield." The boss continued "He can play as a 6, 8 or a 10 and, for me, it is important to have versatile players that can play in different positions. He has a lot of quality and I think he can help us in the midfield."
Sporting Director, Claudio Reyna, also weighed in on the new signing, mentioning: "Eloi has a lot of qualities and it's helpful that Dome already knows what he's going to get from him. We're confident he will adapt into our system of play right away which makes it a really good situation. Eloi is extremely motivated to join the Club and we're excited to add him to an already strong midfield."
Quotes via NYCFC.com