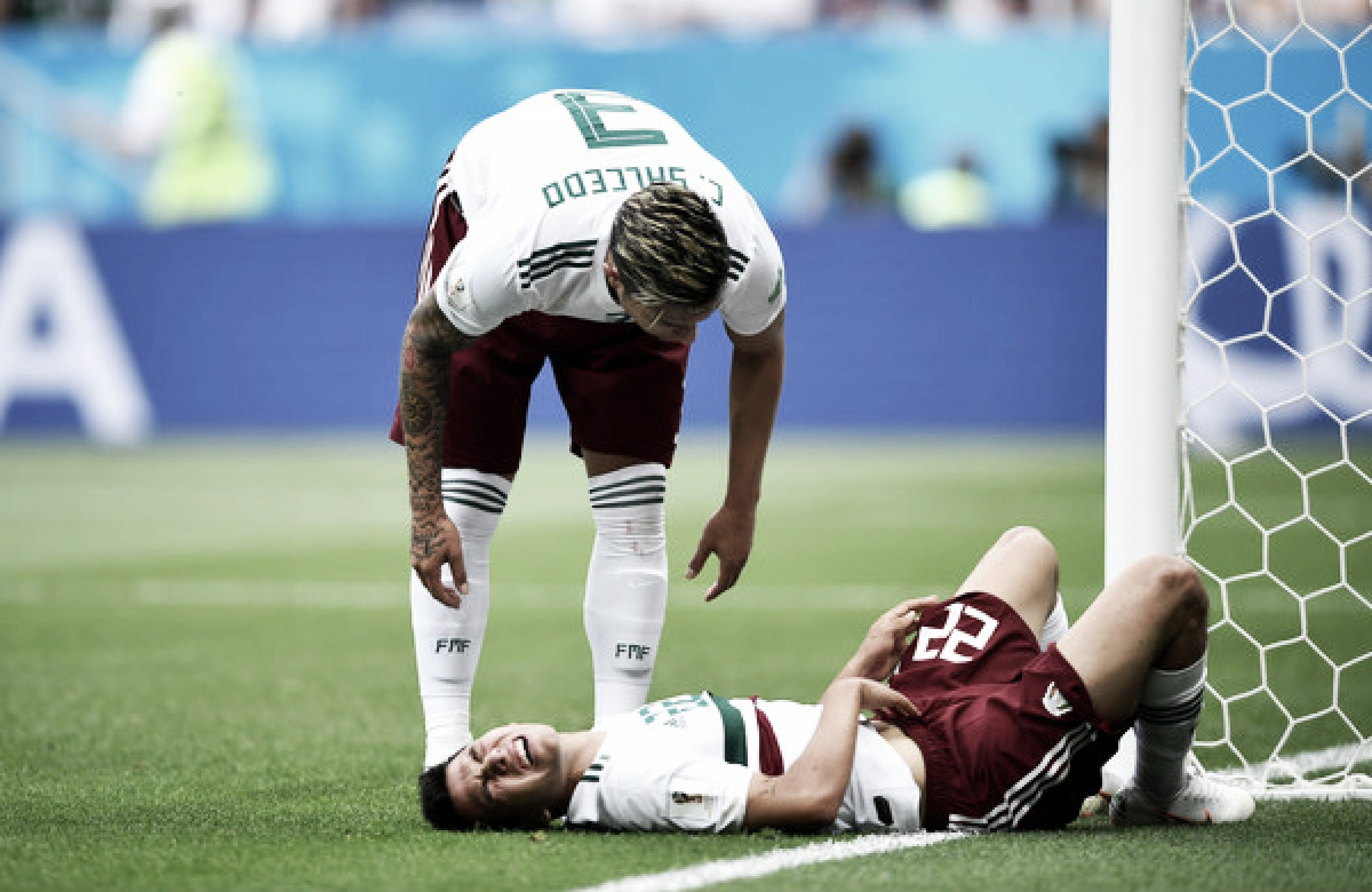 Mexico is currently a team in limbo since the World Cup ended. After an opening win against Germany shocked the soccer world, Mexico came crashing back down to their normal earth when they couldn't replace the feat against a Brazil team that was just overall better than Mexico.
Since the World Cup, Juan Carlos Osorio declined to renew with Mexico for another four years and there doesn't seem to be a clear-cut choice to take over the national team. El Tri lost their two friendlies in September with a young core of players and an interim coach in Ricardo "Tuca" Ferretti who looks to want no part of the national team full time.
Players who're days are numbered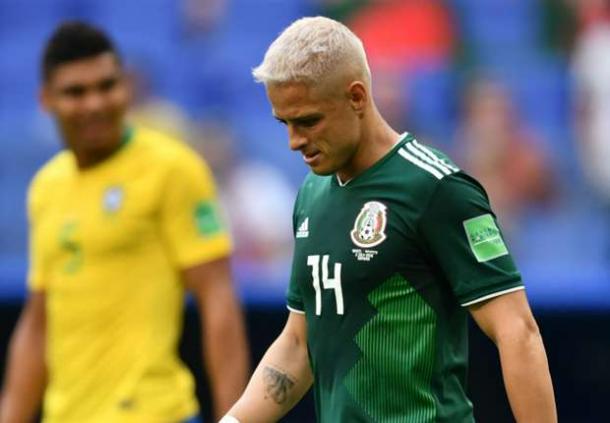 Looking into the future, what was once deemed Mexico's "Golden Generation" ended up leaving a nickel rash. The likes of Giovani Dos Santos, Carlos Vela, Hector Moreno, Javier "Chicharito" Hernandez, and Miguel Layun will all be either 33-34 by the time the next World Cup comes around. Time and a failure to live up to expectations in their primes leave little chance for most, if any, let alone all to make it back to a World Cup.
There are a few vets who could of a place in the next cycle, given that goalkeepers are able to play deeper in age at a higher level, there's still a chance for Memo Ochoa to make another World Cup. If whoever takes over as Mexico coach wants to keep a veteran presence the way Rafa Marquez was in the last two world cups, Andres Guardado also has a chance to stay around given his ability to play different positions and his constant work ethic to challenge himself in Europe.
Potential young hope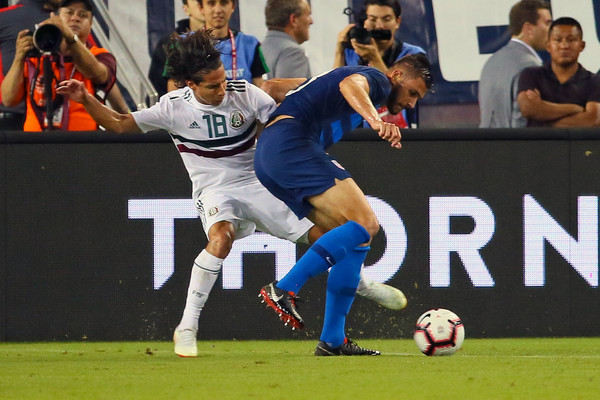 There's a new wave of potential players that should give Mexican fans renewed hope for the future. Players like Edson Alvarez, Cesar Montes, Orbelin Pineda, Rodolfo Pizzaro, Erik Gutierrez, Jonathan Gonzalez, Roberto Alvarado, and Diego Lainez will look to make their way as Mexican team regulars in the coming years. Lainez especially, at only 18, looks to have the potential as a gem or "crack" as we in the Latino culture call a player of a great quality.
New leaders must step up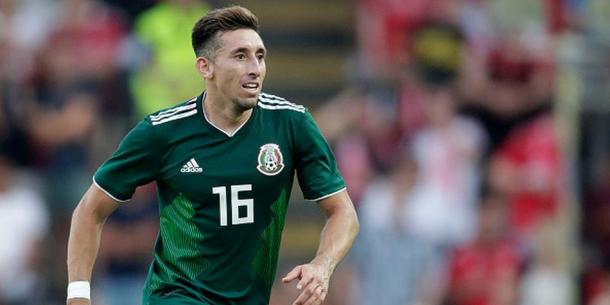 There's now a new core of leaders for Mexico that will need to step up and try to take the team to the next level in the coming years that the those mentioned above couldn't. Nestor Araujo, Diego Reyes, and Carlos Salcedo make for a strong foundation in the back. Hirving Lozano is a budding potential superstar and will be asked to carry the attacking load now more than ever. Jesus Corona must find his form again and become the attacking dynamite many expected him to be. With such few forward options, Raul Jimenez must become the guy up top for Mexico and become a constant goal scorer.
With all of that, it's time to give the team to Hector Herrera. He's already a leader at the club level, captaining Porto to the Portuguese title last season and has years of Champions League nights under his belt. He was the engine for Mexico during the World Cup with his constant running and none stop hustle, helping set the team up for the upset win over Germany. Rumors of Real Madrid interested in him and a with former club coach Julen Lopetegui also point to steps Herrera has taken as a professional.
Mexico's next important event is the Gold Cup next summer, from now until then they need to fill their coaching void. After that, the coach will need to find the balance of vets and youth to win the tournament and begin the process of phasing out those who won't make it to the next world cup in four years' time. Most importantly, he needs to make Hector Herrera the focal point of his team and give him the wheel to the Mexican national team car.