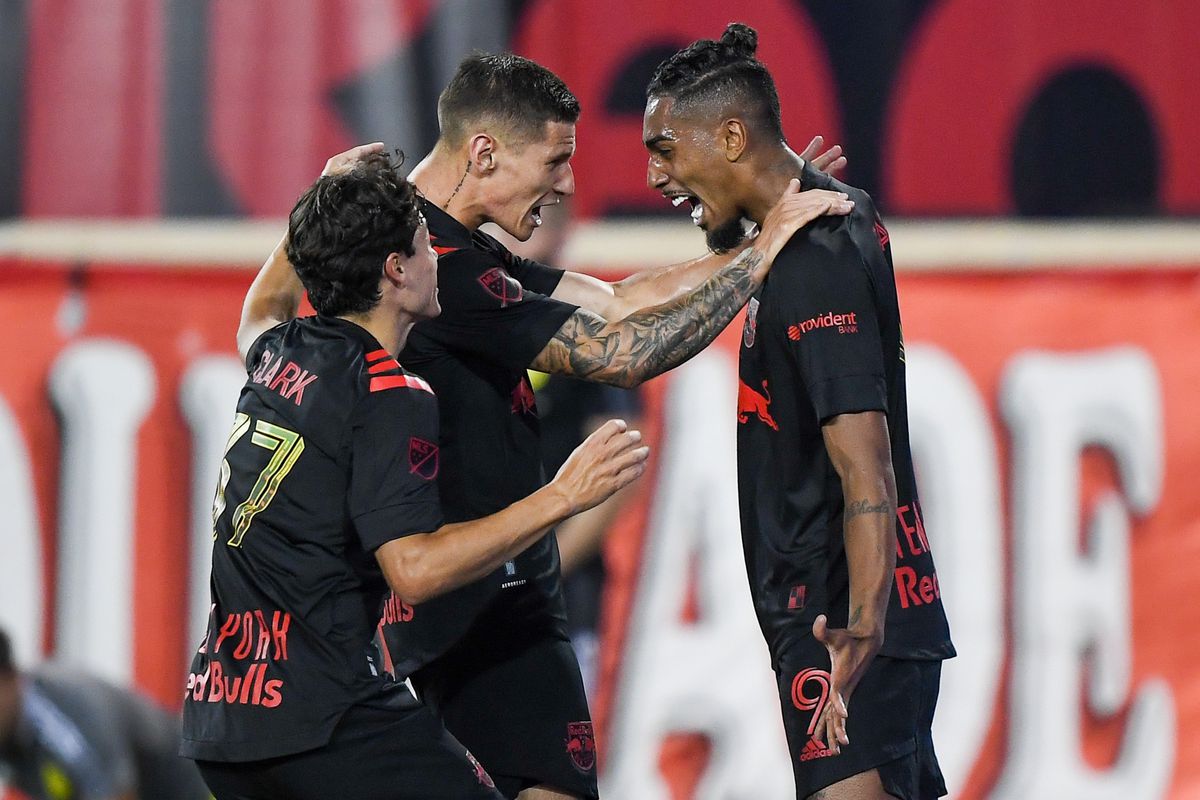 The New York Red Bulls returned from the international break with a convincing 2-0 victory over Nashville SC at Red Bull Arena, their fourth straight win at home.
Fabio scored his first MLS goal in the 37th minute and Kyle Duncan added a second in the 56th minute as New York moved up to third place in the Eastern Conference while handing Nashville their first loss of the season.
Story of the match
The Red Bulls finally made the breakthrough eight minutes before halftime as Sean Nealis played a long ball into the Nashville box on a free kick. After the ball bounced, Patryk Klimala lobbed it to Fabio, who saw his volley carom off of the far post and in.
After the break, C.J. Sappong thought he had levelled in the 48th minute only to see the goal called back for offsides. New York doubled their lead as Caden Clark switched fields off a spin and found Duncan, who cut inside and fired a low, left-footed shot past Willis.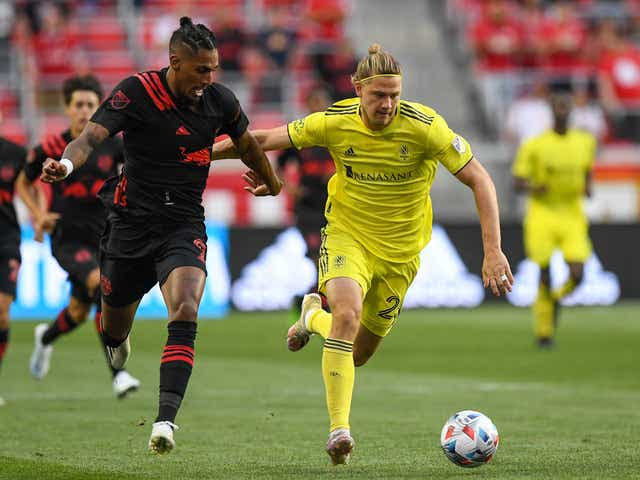 Randall Leal tested Red Bulls goalkeeper Carlos Coronel with a dangerous shot that the netminder made a fine save on. In the 73rd minute, Hany Mukhtar slammed his shot directly off of the crossbar, indicative of how Nashville's night was going.
Man of the Match: Fabio
In a game that saw a lot of physical play and few clear-cut scoring chances, the Brazilian took his in spectacular style. It's moments like this as to why the Red Bulls signed him for the remainder of the season from Oeste.
Takeaways
Red Bulls play Struber's style to a tee
It's well-known that the Austrian likes to play a high-pressing, fast-paced type of game. It's also a style that lends itself to not having a lot of the ball, but despite that, New York came out of the break crisp in their movement, often attacking down either flank and forcing an already sluggish Nashville side to look even worse.