Andy Murray overcame a valiant effort from Milos Raonic to advance to the Australian Open final, defeating the big-serving Canadian 4-6, 7-5, 6-7(4), 6-4, 6-2. Raonic was injured midway through the fourth set, which gave the momentum to Murray despite the fact that the Canadian outplayed his Scottish opponent for most of the match. Murray took advantage and defended his serve well to reach the final for the fifth time in Melbourne.
Early Break Gives Raonic Lead
Contesting his first Australian Open semifinal, Raonic showed no nerves early, attacking the Murray serve in the first game and breaking to love to start the match. However, three straight missed forehands gave Murray triple break point in Raonic's first service game. But the Canadian big shots began connecting and he won five straight points to hold for a 2-0 lead. Raonic had a chance to effectively end the set when he had a break point at 2-4, 30-40, but Murray saved it with a backhand down the line. But the four-time finalist still could not manage to break back, and Raonic served out the opening set three games later, clinching when Raonic challenged a serve which Hawk-Eye confirmed was an ace.
Late Break Gives Murray Second Set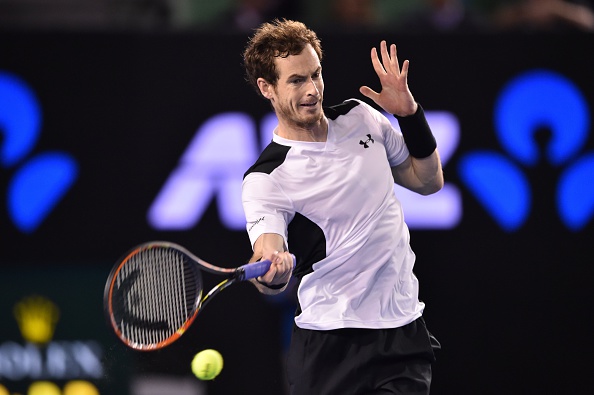 After holding to start the second set, Murray once again reached break point in Raonic's first service game, although this time he only had one opportunity. But once again, Raonic was up to the challenge, executing a textbook serve-and-one, finishing with a forehand winner. Murray had another chance at 3-2, but he drilled his passing shot into the net. Meanwhile, Murray was giving Raonic no chances on his own serve. The Canadian was struggling more to keep his return in the court in the second set. Serving to stay in the set at 5-6, Raonic finally blinked. The Canadian double faulted for 30-30, and Murray took advantage. He brought up set point by pinning Raonic at the net and blasting a passing shot. He then finally broke the big serving Canadian by drawing a volley error to even the match at one set all.
Raonic Out-serves Murray for Lead
Both men came out flying on serve in the third set. When Murray hit a backhand passing shot winner for 15-15 on Raonic's serve in the sixth game, it was the first return point won by either player in the set. In the following game, Raonic claimed the first point with a passing shot that Murray could not return. The Scot had won nineteen consecutive points on serve, dating back to 4-4, 15-15 back in the second set. It would be Raonic who would get the first chance, when the Canadian raced ahead 0-30 on Murray's serve at 4-4. But the Scot tied it up and held, leaving Raonic to regret some poorly timed errors.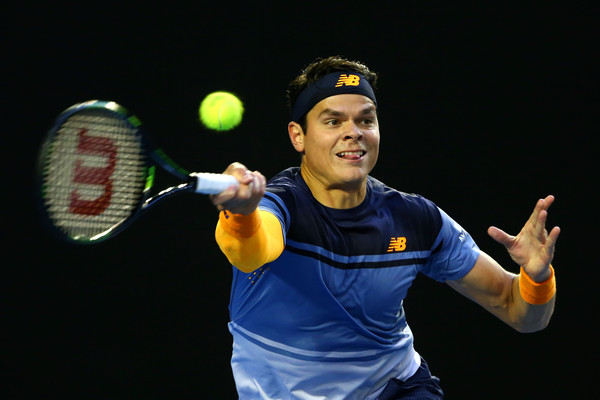 Raonic continued to put pressure on the Murray serve, again grabbing a 0-30 lead in the following game. Again, Murray fought back, with time with an ace and a crazy spinning drop shot. This time, Raonic kept the pressure up and brought up a break point at AD-Out. But a net cord kept a Murray forehand in and eventually Raonic netted a backhand and Murray would go on to hold. The Scot had a half-chance at 15-30 in Raonic's next game, but the Canadian fought back to force a tiebreak.
Raonic grabbed the minibreak on the first point with a ridiculous angled forehand return. But he gave it right back when he attempted a serve and volley and netted the volley. The Canadian continued his big swinging on his return and smoked a return winner to reclaim the minibreak, stretching the lead to 5-2. After Murray closed the gap to 5-4, Raonic served out the set, once again closing with an ace.
Murray Hangs On to Force Decider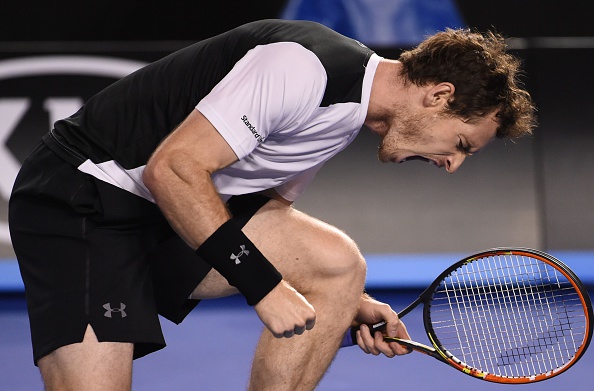 Once again, both men started off the set with some good serving. Raonic came out swinging on his return, but found himself over-hitting several times and he was unable to break. Early in the set, Raonic required a medical timeout at 2-1, but it did not appear to affect his play. However, Murray would break to love for a 3-4 lead. Raonic did not lay down for the Scot, fighting back to reach break point in the follow game, but Murray saved it with some strong net play. Murray would go on to hold for a 5-3 lead. Raonic nearly gave the set away, as he blew a 40-15 lead in his next service game and found himself down set point. But Murray drove his return wide and Raonic would go on to hold in a seven-minute game. He came out firing in the next game and reached double break point to even the set. But Murray saved both break points and held on to force a fifth set.
Raonic Injury Allows Murray to Cruise Into Final
The leg Raonic had worked on by the trainer seemed to be bothering him as the fifth set began and he was broken in the opening game, double faulting on break point. The normally composed Raonic smashed his racquet and was yelling at his box after the break. The Canadians struggles continued into the next service game, when he blew a 40-15 lead and Murray had another break point. He saved the first, but Murray was not to be denied and broke on his second opportunity. Raonic's movement was clearly hindered at the Canadian was forced to adjust his tactics to the injury, which did not work well for the Canadian as he found himself over-hitting more than usual. Raonic did not give in, saving a break point in his next service game and holding his remaining service games to force Murray to serve out the match. The Scot was up to the challenge as he served out the match to love.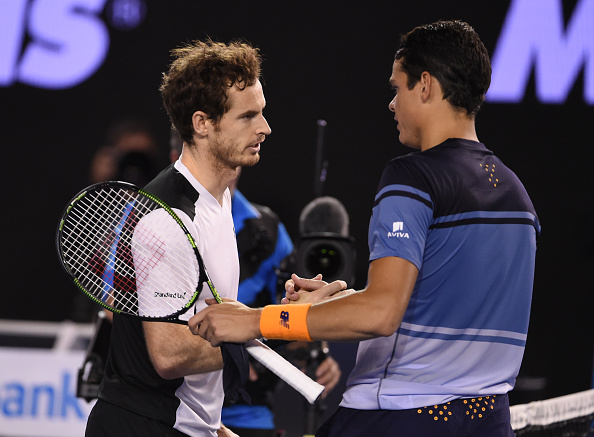 By the Numbers
Seventy-two winners and twenty-three aces were not enough for Raonic, who also struck seventy-eight unforced errors and eight double faults. The statistic that will haunt Raonic was his one-for-six conversion rate on break points. He will particularly regret the two late break points in the fourth set, as the leg injury took its toll in the fifth set. Raonic was also well below par on his second serve, only winning forty-four percent of his first serves.
Murray had thirty-eight winners, twenty-eight unforced errors and converted four of sixteen break points. In the end, Murray out-returned Raonic, winning thirty-four percent of his return points to only twenty-five percent from Raonic.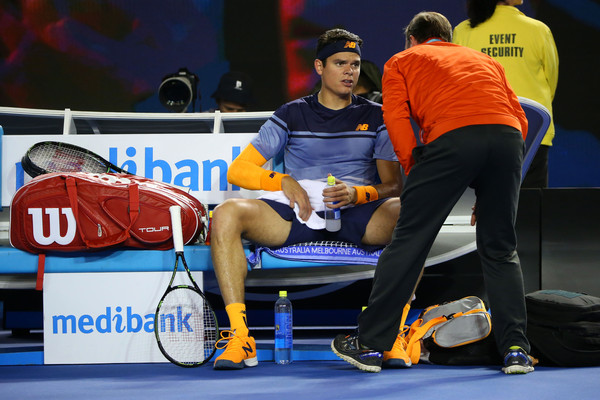 The loss was Raonic's first of 2016. While the Canadian will certainly be disappointed with the missed opportunity and frustrated at having his golden opportunity taken away by an injury, Raonic should be happy with how he played in the first four sets, and be happy that it was a far better performance than his last major semifinal at Wimbledon in 2014. Despite the loss, Raonic proved that he is capable of contending for majors in the future after the best fortnight of his career.
Murray is through to his ninth major final overall (2-6) and his fifth at the Australian Open (0-4). He will play five-time champion Novak Djokovic in the final. Djokovic has defeated Murray three times previously in the final of the Australian Open: 2011, 2013, and 2015. Murray will look to overturn that poor record in Australian Open finals and against Djokovic to add the third leg of his career grand slam.