 If ever a 500-level tournament could be considered a must-win for Rafael Nadal, it is this week's event in Rio de Janeiro. That is the interpretation of Sky Sports tennis expert Barry Cowan. Nadal suffered a disappointing semifinal loss to Dominic Thiem last week in Buenos Aires, a loss which Cowan thinks was not just any loss. It was indicative of a bigger problem for the King of Clay. And if Nadal wants to hold onto his crown, Cowan thinks he needs to win Rio desperately.
A Confidence-Crushing Loss
According to Cowan, Nadal's loss to Thiem was another in a long line of unacceptable losses. It was not the loss itself, it was how he lost. Nadal held match point in the third set and went on to lose. He was nervous in the late stages and played nervously against a younger, less experienced player.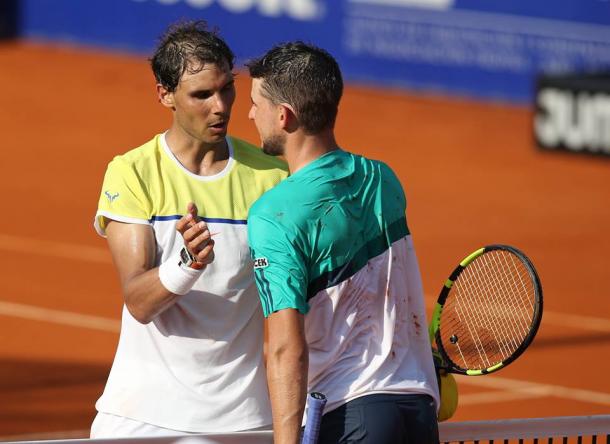 Cowan said of the loss, "When you lose in the manner that Rafa lost a few days ago, lost his nerve at important stages, which was something which was happening with regularity in the beginning of last year. But crucially he lost to someone in Dominic Thiem who is going to be a very good player, who is young, who doesn't have the same mental baggage as a lot of players who are currently on tour and have lost to Nadal, three, four times."
It was an uncharacteristic loss for Nadal. Or at the very least, uncharacteristic of the man who used to dominate the clay court tournaments. After a disappointing 2015 campaign, Nadal desperately needs to regain his confidence if he wants to return to his championship form. But that confidence is lacking going into Rio.
A Must-Win Tournament
Cowan thinks that this tournament is crucial for Nadal going forward. It needs to be, "A massive week for Nadal and I almost go to say: 'I think he's got to win this week', I really do. I think it will really be a blow to his confidence and self-belief going forward if he has a poor week. It's five massive matches for him."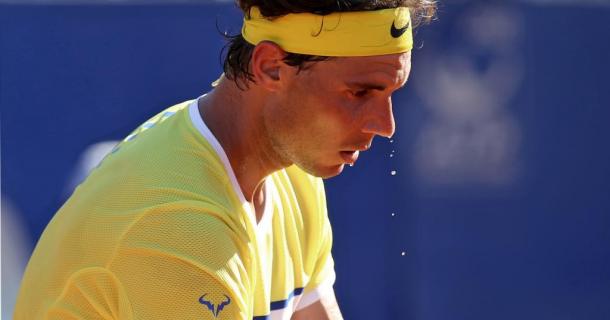 There was a time when Nadal seemed invincible on clay, but times have changed. "Normally Nadal at his best, you say: 'Well those players aren't going to trouble him.' But now you go 'yes', and I felt that against Thiem last week. Tie-break in the third, I'm not so sure he's going to handle the pressure."
Nadal built his reputation on his consistency and his fighting spirit, but the doubts have crept into his game and it is no secret to anyone, even Nadal. Cowan explained that if, "he starts off with a double fault and if I'm thinking it, Nadal for sure is thinking it and as soon as any top tennis player has doubts - and Rafa has got doubts at the moment - you don't play your best tennis. He needs to get back to winning titles."
Nadal starts his campaign in Rio on Tuesday against Pablo Carreno Busta.