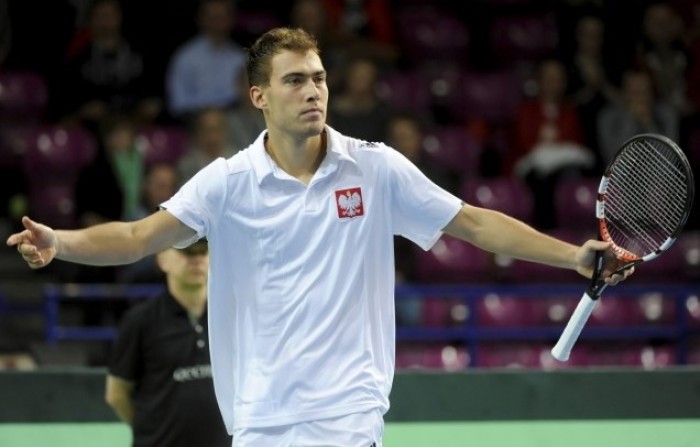 With two days to go before their Davis Cup tie with Argentina, Poland might be without their star player which would be a huge blow to their chances of pulling the upset. Jerzy Janowicz has still yet to join the team in Gdansk, staying home to seek medical attention for a right knee injury that has been giving the Polish number one some trouble over the last few days.
Wait and See
Poland was going to be relying on Janowicz to help power past Argentina on the speedy hard courts at home in Gdansk. However, not even captain Radoslaw Szymanik knows whether or not Janowicz will be ready on Friday.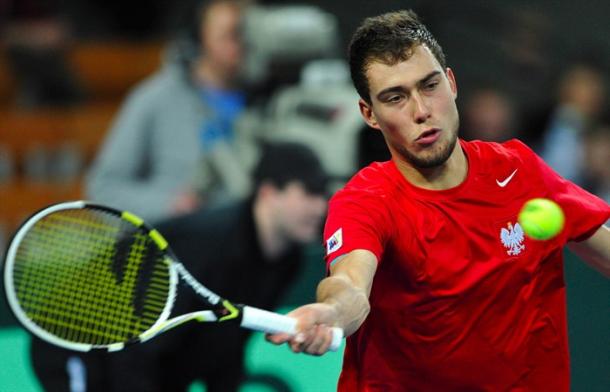 Canchallena la Nacion quoted Szymanik on Janowicz's status. "He is in Lodz, his hometown. He had a medical examination. Long ago he had a treatment for a right knee problem and in these days he felt bothered in that part, so we will have to see."
The Polish captain also did not try to give his fans false hope saying, "I am not a doctor and I cannot say how many chances there are in percentage to see him in our team. We will have to wait."
A Big Hole to Fill
Should Janowicz be forced to miss the tie, Poland be in serious trouble. Lukasz Kubot, who joined Janowicz in the 2013 Wimbledon quarterfinals, would be relied on to carry the load for the Poles. Kubot is likely to pull double duty, playing both singles and doubles for the Poles.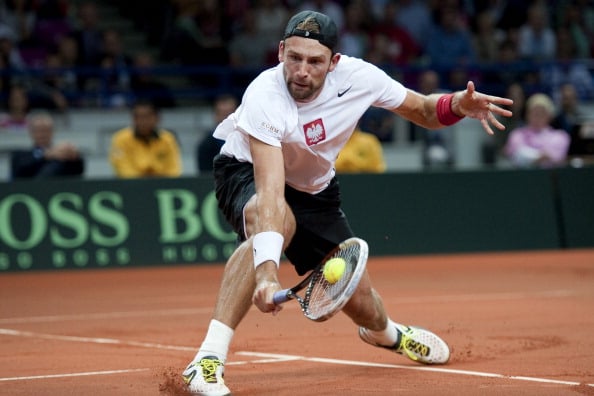 Michal Przysiezny, who was initially unavailable for Poland, has been practising with the team in Gdansk. He would likely take Janowicz's spot on the team. However, Przysiezny has dropped to number three among Polish players, as 20-year-old Kamil Majchrzak has passed Przysienzny in the rankings. Both men rank outside the top 300, so neither would be an ideal replacement for the 96th-ranked Janowicz.