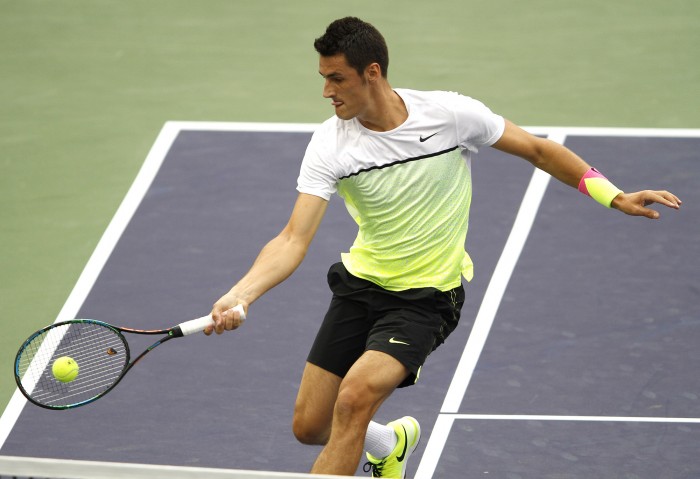 17th seed Bernard Tomic has defeated 31 year-old American Rajeev Ram by a score of 6-4, 7-5 in the second round of the Indian Wells Masters. The Aussie needed just over 90 minutes to do so.
Background
Remarkably, this is the third time that these two have faced each other in the ATP tour, with both previous occasions coming in the last month. The pair shared the spoils in those encounters, with the Colorado native winning the first match in Delray Beach. The 23-year-old won the second contest just one week later in Acapulco, which also happens to be just 19 days ago. Both of these battles ended in straight sets.
Ram, a rare serve-and-volley specialist, has enjoyed a bit of a renaissance late in his career. He recently reached the final in Delray Beach, helping him reach a career-high ranking of 60th just two weeks ago.
Tomic Flipped The Switch
The first set was largely uneventful, with each player holding his respective serve through the first nine games. Suddenly, Tomic appeared to step up his game when it mattered most.
Leading 5-4, the former Wimbledon quarterfinalist appeared visibly sharper in his movement and decision-making. It was almost as though he knew what Ram was going to do before he did it; which is not completely unreasonable given the amount of times these two faces each other in recent times. He went on to break the American's serve to love on his way to closing out the first set 6-4.
It was a fairly even first set with both players sharing similar statistics in most categories. What separated the two in the end was Tomic converting his only break point opportunity, while Ram failed in that area on three separate occasions.
Tomic Prevails In Livelier Second Set
In the second set, Tomic seemed to pick up where he left off in the first set, breaking Ram's serve on his first attempt to take a 2-0 lead. However, Ram bounced right back to bring the set back on serve.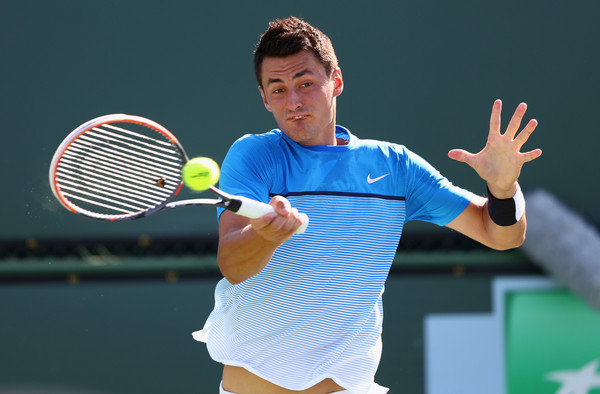 Just as the match seemed to return to its initial rhythm; with both players' aggressive styles taking over. The pair went with back-to-back breaks of serve, during which Ram saved a match point whilst down 3-5. He then saved another match point on his serve while trailing the Aussie 4-5, before levelling the set at 5-5.
Nonetheless, Tomic always seemed likely to break Ram's serve ever since the end of the first set. He did it again while leading 6-5 to effectively wrap up the match by two sets to love.
The second set was again very even in most categories, with the exception being Tomic's inflated number of winners, as well as unforced errors.
Analysis
As is usually the case when a serve-and-volley specialist takes the court, points tend to be short in nature. In any case, Tomic's risky play-style contributed equally to that occurence, given the Australian's tendency to go for winners as early as possible in most rallies.
In the end, Ram's downfall could largely be attributed to taking a step back and allowing his younger counterpart to be aggressive from the baseline. The world number 63 did not rush the net as often as he could have, and heavily relied on Tomic making mistakes in order to achieve success.
Up Next
Bernard Tomic will now face a very tough test against twelvth seed Milos Raonic in the third round. The Canadien cruised past Inigo Cervantes 6-1, 6-3 in his match.