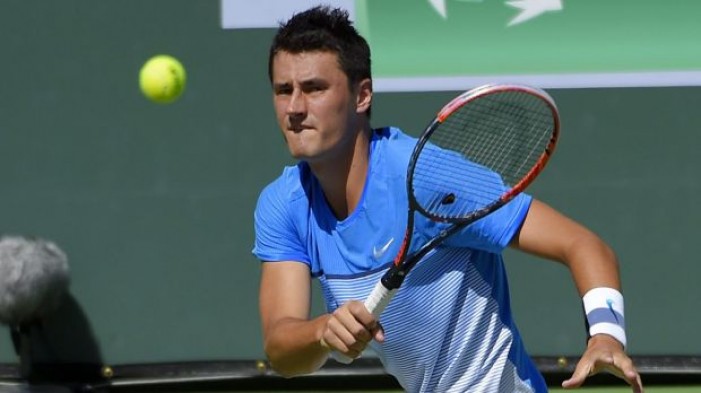 Bernard Tomic will not play in the Miami Open due to a wrist injury, according to multiple reports.
Tomic Retires From Indian Wells
He has had the injury for some time, but during his round of 32 match at Indian Wells against Milos Raonic, the pain escalated to the point that he was forced to retire from the match.
The match was supposed to be one of the better matches of the day, and some even said that it would be the best, but Tomic fell behind 6-2, 3-0, before retiring due to injury.
In a post match interview, Tomic said: "I will not go to Miami. I feel a lot of physical and nervous exhaustion."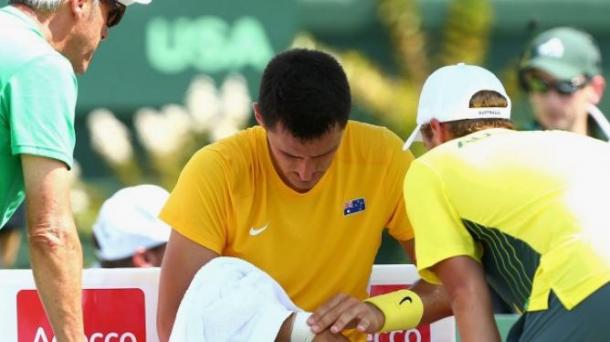 Reports Indicate He Was Doubtful To Play Miami
The move comes as no surprise, as the Sydney Morning Herald reported after his Indian Wells loss that Tomic was doubtful to play at Miami. He will also get his wrist examined in the next few days, once he returns to Australia.
It has been a rough last few weeks for the Australian, as he lost the Acapulco final to Dominic Thiem, then went to Australia for Davis Cup play, before heading to Indian Wells.
While playing for Australia during the Davis Cup, Tomic made news when he accused Nick Kyrgios of faking an illness to avoid having to play Tomic in a match.
Tomic was once heralded as the future of Australian tennis, and is ranked number 20 in the world, but a combination of poor play and his notorious on-court outbursts have prevented him from fully reaching the potential that was once so promising.
By skipping Miami, Tomic is able to return to Australia and focus on recovery. He is expected to return well before the French Open, which will be held in late May in Paris.