Taylor Fritz squared off against Simone Bolelli for the first time in his career on the Grandstand in the first round of the Miami Open. With his last Masters 1000 event coming to an early end at the hands of fellow-American Frances Tiafoe, Fritz did not squander his next opportunity. The 18-year-old had little trouble outplaying Bolelli in a match that lasted only 70 minutes. Powered by strong baseline play, Fritz won in straight sets, 6-4, 6-2.
Fritz Gets Off To Early Lead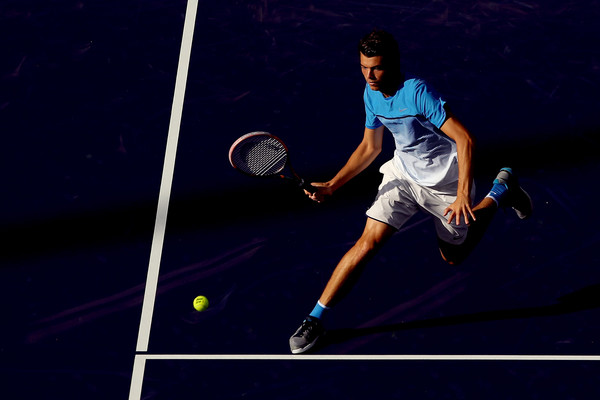 The first game of the set was easily the most exciting. Both players came out of the gates firing with Fritz getting his first break point at 30-40. The Italian wouldn't be broken so fast as it took the American four deuces and two more break points before he broke Bolelli in his first service game. That game lasted seven long minutes and began Fritz' reign on the match.
Both players held for the next three games and Fritz led 3-1. The 18-year-old quickly jumped out to a 0-40 lead in the 30-year-old's third service game, but Bolelli would not be denied his hold again. He won the next five points and brought his deficit to just one game, 2-3. With neither player being broken for the rest of the set, Fritz won cleanly at 6-4. By winning 20 of his 27 service points, the American left little room for the Italian to break him. Bolelli was also held without a single break point opportunity in 42 minutes.
Bolelli Starts Strong, But Can't Hold On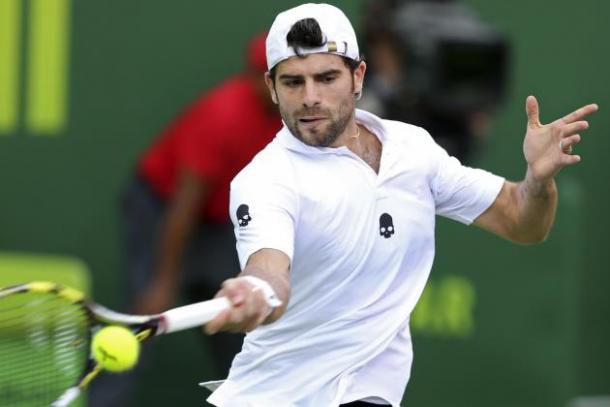 After losing the first set, Bolelli won his first service game untouched at love. Fritz held yet again and another hold at love for Bolelli gave him a 2-1 lead. A perfect 8 for 8 on service points was exactly the start the 79th ATP-ranked player was looking for. The 81st ATP-ranked player held his serve to knot the game score at 2-2, and Bolelli continued with his ninth consecutive service point won.
With a 15-0 lead in the fifth game, it looked like Bolelli was sailing smooth. Fritz finally ended the streak with a rocket forehand down the line, taking the Italian's magic with it. The American won the next two points to earn two break points. Breaking for the second time in the match was no problem as Fritz won the game at 30. Holding again at love and breaking Bolelli one more time put the match on ice for Fritz. He strolled to a 6-2 set win without allowing a single break point chance.
That level of dominance could give Fritz the confidence he needs to make a name for himself in a big tournament. He will meet David Ferrer, who received a first-round bye, in the second round.