 It was a final clash between the in-form Victoria Azarenka and a resurgent Svetlana Kuznetsova. The pair were tied at 4-4 in the head-to-head and both were looking to get the win to edge in that department. Under the scorching sun, it was Azarenka whose aggressive return play allowed her to clinch the first set. As Kuznetsova's struggles continued, Azarenka powered her way to a 6-3, 6-2 straight sets win for her third Miami title.
A Set Of Eight Breaks Goes The Way Of Azarenka
Azarenka was quickest off the blocks breaking at her second break opportunity in the first game to get an early break. The aggressive Belarusian not only consolidated her break with ease but got the double break to lead 3-0 at the exchange.
Kuznetsova came to life in the fourth game earning double break points with a couple of winners. Azarenka's serve though failed her as she hit two double faults in succession handing one break back to the Russian for 3-1. Azarenka's great return play continued to frustrate the Russian as she faced break points once again. Kuznetsova failed to hang on as the Belarusian extended her lead to 4-1.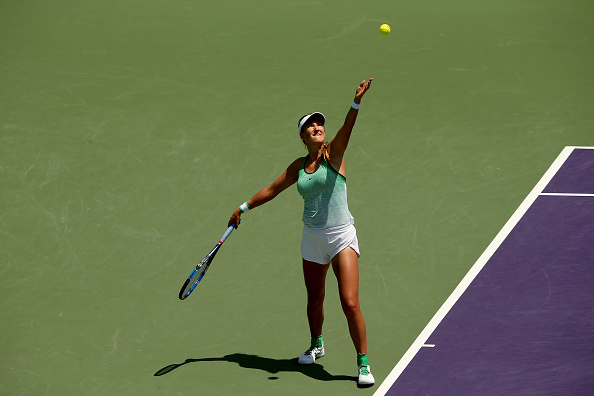 As explosive as she was in her return games, her difficulty on serve was posing a problem for Azarenka. A couple of double faults and a splayed forehand gave break once again to Kuznetsova who trailed 2-4. Neither player looked like they could hold serve and the 'break-fest' continued as Azarenka broke for a 5-2 advantage.
With how the match was going, it was no surprise that Azarenka got broken while serving for the set. A perfectly executed drop shot earned her a set point on the Russian's serve and Kuznetsova's shot went wide allowing Azarenka to grab the first set 6-3.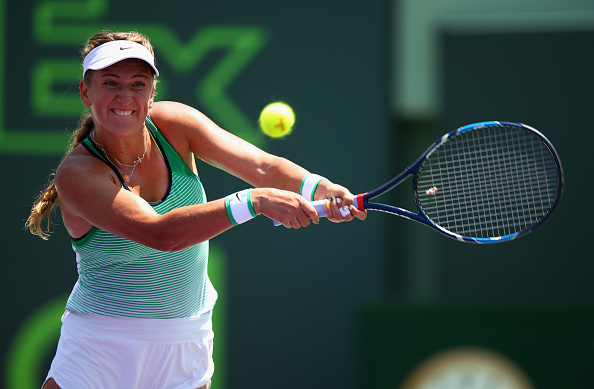 Azarenka Finds Her Rhythm And Closes Out The Victory
Azarenka, who could only hold one of her service games in the first set, ended the run of breaks to hold to start the second set. Kuznetsova held her own game for the first time to level the set 1-1. The Belarusian looked to have found her groove on serve holding to love for 2-1. She followed up with some great play punishing the Russian breaking to love for a 3-1 lead.
The 30-year-old was not going down without a fight, running for so many of the balls but Azarenka was taking the ball early and winning the rallies extending her advantage to 4-1. Momentum was clearly on the Belarusian's side as Kuznetsova seemed to fade away handing double break points to Azarenka. The Russian managed to save both getting an important hold for 2-4.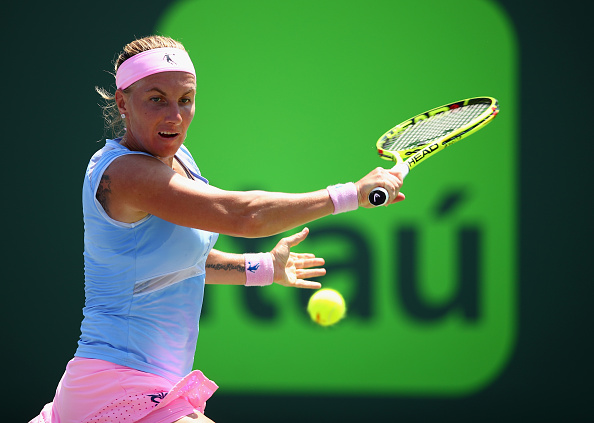 The Russian continued pushing Azarenka and a backhand into the net handed Kuznetsova her first break point in this set. Azarenka though came up with her first ace to save break point in style and closed out the game for 5-2. A wayward forehand from the Russian handed Azarenka double championships points and she finished it in style with a backhand winner. With the win, Azarenka completed the Sunshine Double.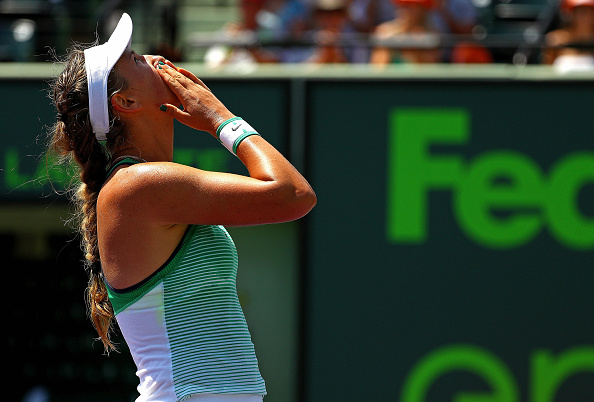 Winning Numbers For Azarenka
Azarenka's six double faults hurt her mostly in the first set while Kuznetsova had two herself. The Russian was also getting in more first serves at 75 percent to Azarenka's 60 percent.
It was in the winners department that the Belarusian won in a huge margin hammering 23 winners while Kuznetsova hit eight. The Russian's 22 unforced errors became her undoing while Azarenka hit 18 maintaining a positive win-loss ratio.