 Up until recently, Daria Gavrilova was ineligible to play for Australia. However, after another hearing the International Tennis Federation (ITF) ruled that Gavrilova can be part of the Australian Fed Cup team. Gavrilova is now gearing up to play her first Fed Cup tie in their clash against America this weekend.
Gavrilova on her feelings ahead of the tie
Gavrilova spoke to the media following her third round exit from the tournament in Charleston. The 22-year-old told the media that "it's very exciting." being part of the Fed Cup team. Despite her excitment, the Australian also said that "I'm a bit nervous as well."
Gavrilova also talked about the feeling she got when playing in front of a home crowd at the Australian Open and during the Hopman Cup, which she won alongside Nick Kyrgios. Gavrilova told the media that she "really enjoyed playing Hopman Cup and having the crowd behind me." The Australian continued to tell the media that she really enjoys having the crowd backing her and she cannot wait to represent her country. Gavrilova ended by saying "it's awesome that I get a chance to represent it in Brisbane, at home, as well."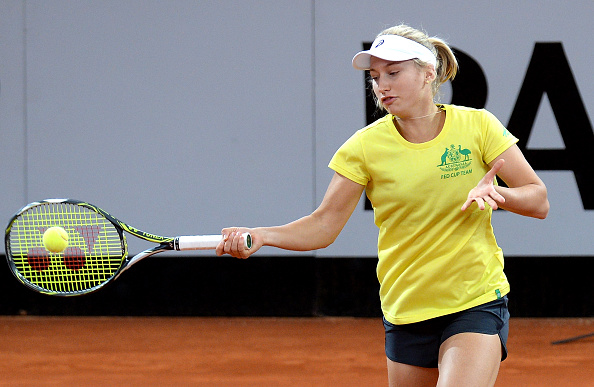 Gavrilova on preparation and team support
Gavrilova talked to the media about the belief she has that her team will help her to overcome any nerves she has. The 22-year-old said that she thinks she will probably be nervous which is normal, however, she says that she will be fine because "I'll have my team supporting me."
Gavrilova continued to say that she cannot wait for the tie and that throughout the week in Charleston she had been "really getting ready for Fed Cup." The Australian added that having the Australian team around her helped her. Gavrilova told the media that having "the whole team around me, it really helps me and I feel more comfortable."