 After his disappointing exits from the tournaments in Indian Wells and Miami many journalists were writing that Andy Murray's poor form was due to the birth of his daughter Sophia. Speaking to the Daily Mail before he competed at Monte Carlo, the British number one dispelled these claims and talked about how important being a good father is to him, along with his hopes for his daughters childhood.
Murray On Journalists Blaming His Daughter For His Losses
Many people were expecting Murray to be in brilliant form after the birth of his daughter, due to the fact the likes of Novak Djokovic and Roger Federer had great success following the birth of their children. Djokovic even claimed that his fellow tennis players should get married and have children because he believed it would help when they are on court. However, Murray did not have the results that people were expecting, which led to many journalists blaming the birth of his daughter for his losses.
The British number one told the Daily Mail that his wife told him an article she had read, where the journalist "sort of blamed our child for me losing a match. That's actually a horrible thing to say." Understandably annoyed by these claims, Murray then went on to say that even if it was the case it would not matter because he'd "rather be getting up in the middle of the night and helping her than winning every tennis match." Murray told the interviewer that he did not want his daughter to ever think that he was a rubbish father who had wanted to win tennis matches instead of being there for her.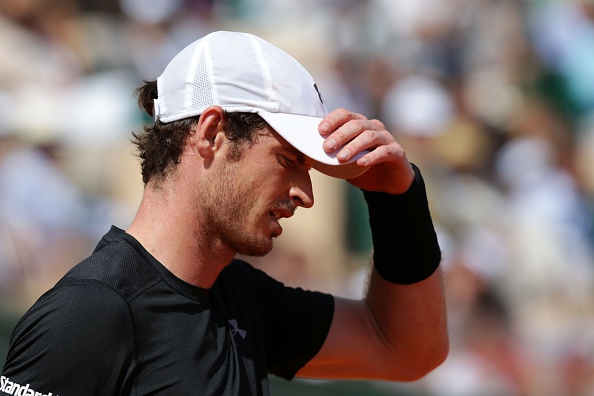 Emotions And His Hopes For His Daughter's Future
During his interview, Murray spoke about his feelings since his daughter was born. The 28-year-old said that the birth of his little girl was "life-changing and challenging," which he says that he likes. The Brit continued to tell the interviewer a story about when he was left on his own with Sophia for the very first time. Murray said that the day after his daughter was born he had been "left on my own with her for the first time," and that he was thinking about what he needed to do especially if something went wrong. He told the interviewer he had thoughts like, "If something happens to her, what do I do? Do I run to her mum?"
The world number two also spoke about his hopes for his daughter's childhood, as well as his parents' divorce. Murray, who's parents divorced when he was a young child told the interviewer that he could not remember much about his childhood, because he thinks he tried to block everything out. Murray said, "To see your parents arguing is very difficult," but that he will always be grateful to his parents because "they were also really good parents to us as well. They gave us loads of opportunities and put in so much effort."
With all that Murray had to witness growing up it is no wonder as to why Murray is determined to give his daughter a great childhood and life. There are no doubts that with the caring nature Murray has towards his daughter that his hopes will come true, and she will have a brilliant childhood.