 Novak Djokovic needed a hard-fought hour and 18 minutes on Manolo Santana to seep past the rising Croatian talent, Borna Coric. The world number one dropped just six games en route to his opening match win at the Mutua Madrid Open.
Djokovic Dials In With A Straightforward First Set
The Serbian opened up the enticing second round encounter with a hold to 15, and quickly followed his hold with a break point opportunity in the second game. Coric fought off the first break point of the match to eventually hold to level the set at one game apiece. Yet another hold to 15 from Djokovic applied pressure to the young gun as the Croat was struggling on serve early on. The top seed grabbed the first break of the match in the fourth game before holding comfortably for a four games to one lead.
The competitors exchanged rather routine holds as the Serb remained up a break at 5-2. Coric was forced to serve to keep his first set hopes alive. His look at a comeback was squandered by the brilliance from Djokovic on return. The opening set was wrapped up in beautiful fashion by the number one seed with an impressive break to love. The 6-2 set win for the Serbian was clinched in just over a half an hour to put him within a set of the third round.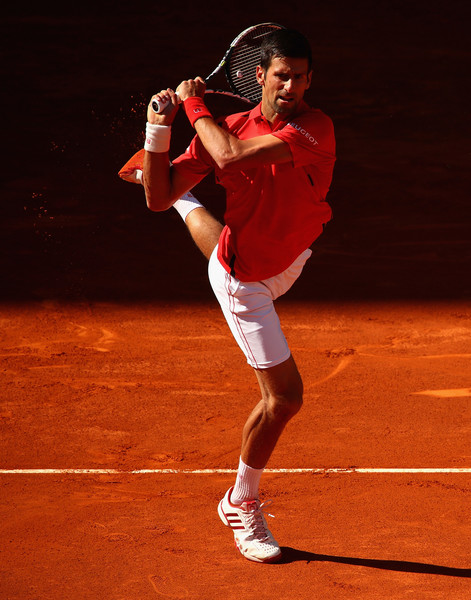 Serb Snatches Crucial Break To Advance
Djokovic began second set proceedings with a hold to love as he continued his form in his service games. The Croat then brought the set to 1-1 after ending a string of three lost games. The world number one maintained his dominance on serve for a consecutive hold to love, before Coric clinched a hold to love to stay within reach of Djokovic. The set continued on serve, until the first break point of the set was faced at three games apiece. The top seed fought off his only break point faced in the match to eventually put him within two games of a well-earned victory.
Another exchange of holds saw the teenager step up to serve in hopes of keeping his tournament hopes alive in the Spanish capital. But the relentless returning from Djokovic sealed the timely break, which handed the match to the Serb, 6-2, 6-4, in a grueling brawl on the red clay. The top seed set up yet another interesting matchup after his second round win.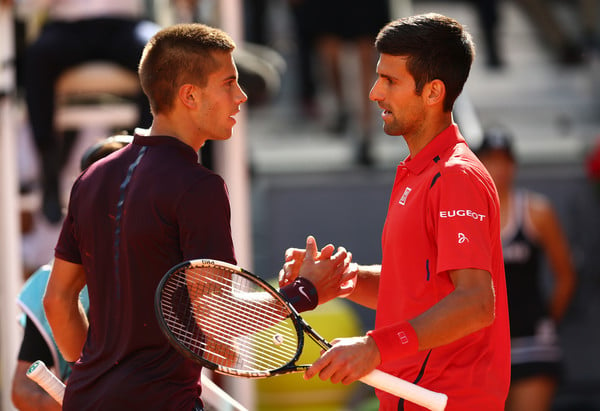 World Number One To Face Spaniard For Quarterfinal Spot
Djokovic will take Manolo Santana to go head-to-head against Roberto Bautista Agut for a spot in the prestigious final eight of the Masters 1000 event. The top-ranked player has never lost to the world number 17 in their previous three encounters, but the table could turn with the home-crowd advantage working in the Spanish number three's favor.