 On her 27th birthday, Dominika Cibulkova managed to overcome the obstacle of 19-year-old Louisa Chirico, who was playing her first WTA semifinal to reach her first Premier Mandatory final in Madrid. The Slovak was utterly amazing throughout the 59 minute match and did not let her young opponent get into it at any point. In the final, she will face either Samantha Stosur or Simona Halep who will meet not before PM Madrid time for the second semifinal.
Cibulkova races through the first set
In Manolo Santana with a closed roof, Dominika Cibulkova won the digital toss and selected to serve. Despite her lack of first serve in play and a double-fault, her forehand looked solid from the start and that helped her to hold and then break a nervous Chirico. From the start, the Slovak was really energetic and she was using her great movement to take the balls from her deadly forehand. Also, she did a great job to avoid Chirico's forehand, either pressuring it or aiming to her backhand.
The 2014 Australian Open runner-up quickly took an immense lead without leaving the American qualifier to react. By holding to love in the next game and breaking, while putting a lot of pressure to her counterpart, Cibulkova raced to a 4-0 lead. Once again, her drop shots proved to be huge weapons in her arsenal, well-disguised and perfectly placed while Chirico was playing far from the baseline, they were helping her win many points. She held again on another drop shot to extend her lead to 5-0.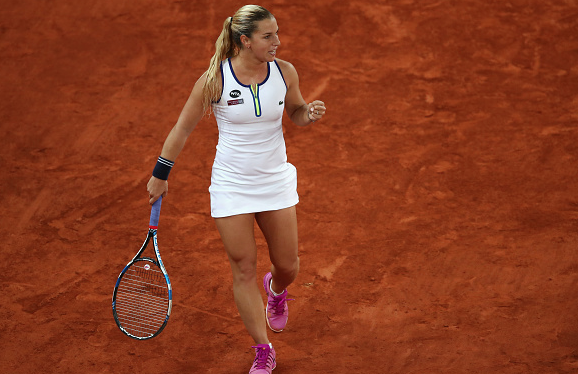 Chirico was clueless at the time and just returning the ball, nowhere near her opponent's level. After a visit from her coach on court, she played a better service game with an ace as well to hold on a backhand down the line and force Cibulkova to serve to close it. As a matter of fact, Cibulkova held on a deuce game to seize the set 6-1. Significantly, the set ended on another drop shot by the Slovak. Quite amazing were also her serve and forehand combinations. She did not get to face any break points.
The numbers can show how much this set was a peak one for Cibulkova. She hit 14 winners, only three unforced errors and was flawless on the net. From her side Chirico did not play a bad set but was constantly on the shadow of her counterpart. Her serve percentage was only at 67 percent though, which is not that bad but indicative of her nerves.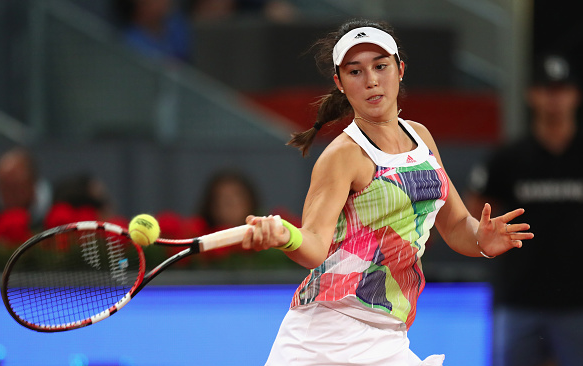 Cibulkova wins the second set and the match in the same emphatic fashion
The second set started with the American holding serve. She seemed more energetic than the first set and was serving better. It was clear that she wanted a better start this time. Cibulkova answered immediately with a hold to love. The next game was a marathon. Chirico took the lead quickly with some solid serves, but the Slovak answered and crawled her way back to deuce with some great forehand pressure and a drop shot. During the deuces, Chrico hit two aces, but both of the times when she took the advantage with them, Cibulkova was there with her immense forehands and her amazing defense to save the game points. The Slovak birthday girl then hit two huge forehand returns to make the fourth deuce of the game and then earn for herself a break point, which she converted for 2-1.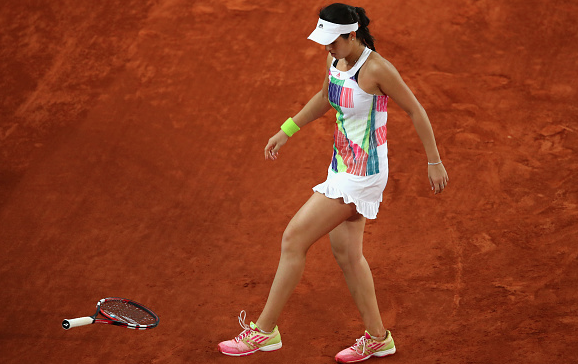 After this game, the American ran out of steam. Even if some errors leaked her counterpart's game in the next games she did not take any chance. Cibulkova was relentless from the forehand side, painting the lines, while she kept executing her amazing drop shots. Like this, she never looked back and ended the match on a forehand down the line 6-1, 6-1. After she won the match point she bursted out a screech before running in the net for the handshake. She was so happy. Her first Premier Mandatory final was probably her best birthday present so far. For Chirico, it was her best tennis week. She can't feel nothing less than happiness for such an incredible run. Unfortunately for her, she ran into a Cibulkova from another world today.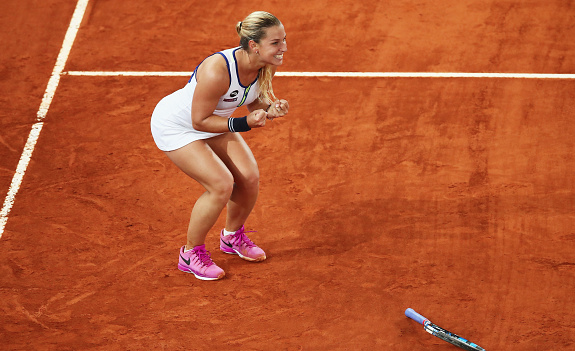 The keys to the match
The numbers as you can imagine were all in the Slovak's favor. She ended the match with the incredible number of 24 winners and eight unforced errors. Her forehand was on fire today. Also, six out of these 24 winners were drop shots. Moreover, she was pretty solid behind her serve. She did not have to face a break point in the whole match and she was putting her first serve in 74 percent of the time. Chirico, except for the fact that she had four aces, her other numbers were poor especially her first serve percentage, which was less than sixty percent.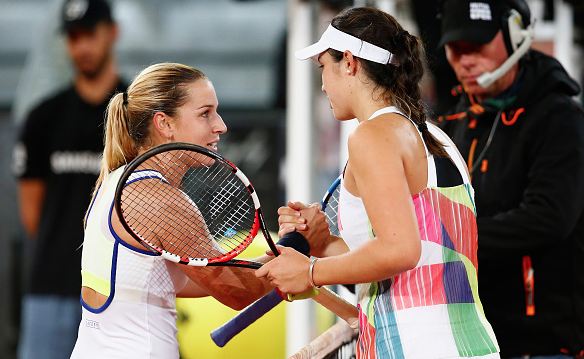 There was a huge difference between the two players on court today. First of all, Cibulkova's intensity and velocity in the strokes was unmatched. The Slovak was serving smart as well and was doing a great work avoiding her opponent's weapons, while taking full advantage of her footwork to take the majority of the balls in her forehand.