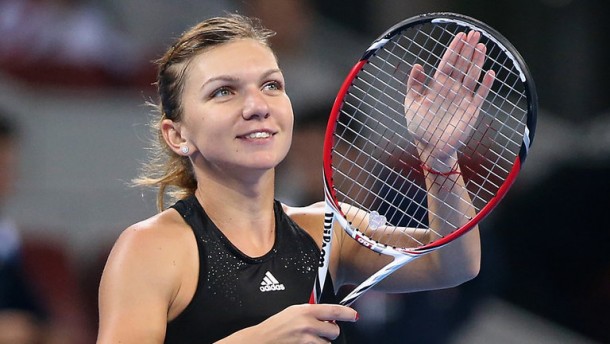 Romanian Simona Halep established herself in 2014 as one of the best players on the WTA Tour. She was looking to take the next big step in 2015 by winning big tournaments. Her year ended up being a mix of great results along with some very disappointing results. Here is a look back at Simona Halep's 2015 season.
Win-Loss Record
The 24-year-old went 49-17 in 2015. She won three titles, including her first Premier Mandatory title. Halep also won her second Premier 5 title. She spent the entire year in the WTA top ten, finishing the season ranked number two. That ranks as her highest year-end ranking in her career.
High Points
Halep's year was a little bit up and down, but when she was on form, she proved clearly to be one of the best women on tour. Her first hot streak came immediately at the beginning of the year, when she reached the semifinals or better in six of her first seven events. She reached four finals in that stretch, winning all three of her 2015 titles in that span. That included her first ever Premier Mandatory title at Indian Wells. She would not fall before the semifinals of an event until May. In the first four months of the season, her record was 27-4. She stumbled a bit during the clay and grass court swings, but would find her form again on the summer hard courts. Halep reached back-to-back Premier 5 finals in Toronto and Cincinnati before storming through to her first U.S. Open semifinal.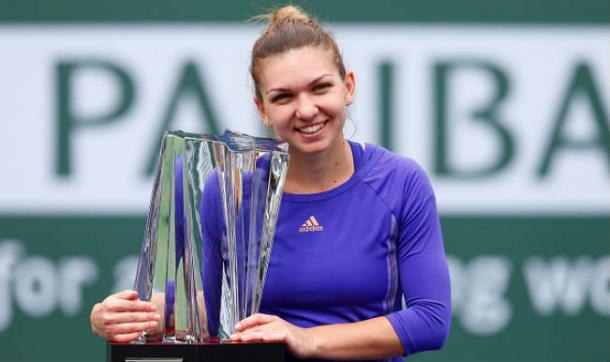 Halep after winning at Indian Wells/Photo: Getty Images
Low Points
Unfortunately for Halep, when she finally cooled off after that hot start, it was at the worst possible time. From May until August, she went just 6-5. The Romanian only reached two quarterfinals in five tournaments, getting through to the semifinals once. Two of those early losses came at Grand Slams. She lost in the second round of the French Open, the same place she had reached the final last year where she lost a three set nail-biter to Maria Sharapova. At Roland Garros in 2015, she lost in straight sets to 70th ranked Mirjana Lucic-Baroni in what was possibly her most disappointing result of the year. She followed that up by losing in the first round at Wimbledon where she had reached the semifinals in 2014. Halep also stumbled down the stretch of the season as she finished the final months of the season on a cold streak. She went 4-5 in her final four events, only reaching one quarterfinal. Halep ended her season by getting eliminated in the round robin stages of the WTA Finals where she was the top seed.
Best Results
Halep's best result of the year was definitely her Indian Wells title. It was her biggest title to-date. Her three Premier 5 finals, including her title in Dubai, were also great results. She also started the season strong as she won her first tournament of 2015 in Shenzhen during the first week of January. Her best result at a Grand Slam this season was her semifinal run at the US Open, where she lost to eventual champion Flavia Pennetta.
Worst Results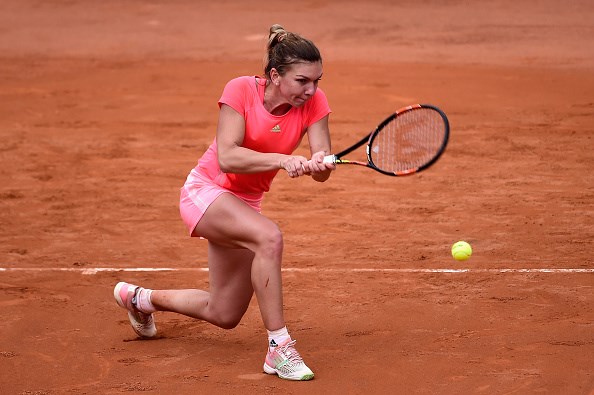 Halep at the French Open/Photo: Getty Images
Halep's hot streak to start the year was broken by a stunning first round loss in Madrid. She also lost in the first round at Wimbledon to 106th ranked Jana Cepelova and in Beijing to 98th ranked Lara Arruabarrena. Her second round loss at the French Open was also a brutal result. Overall, Halep struggled against the top ten in 2015 as she won only three matches against top ten opponents. Two of those wins came in Dubai with the third coming at the WTA Finals. She was 3-5 overall against the top ten in 2015. It is a statistic that will need to improve if she wants to start winning Grand Slams.
Grade: B+
On the whole, it was a very solid year for Halep. She was mostly consistent in big tournaments just a few cold streaks. The only downside were her struggles at slams. A pair of early losses combined with some late blowouts in those events put a bit of a damper on what was a very good year. She definitely earned her number two ranking and has put herself in a good position to make an assault of the top spot next season.