 Andy Murray has announced his partnership with coach Amelie Mauresmo after a 22-month run together.
Mauresmo announces split on Facebook, Murray adds his thoughts
The former Australian Open and Wimbledon champion announced the move earlier today on Facebook: "Working with Andy over the last two years has been a fantastic experience for me", said Mauresmo. "I've thoroughly enjoyed being part of the great team of people he has around him. Dedicating enough time along with the travel has been a challenge for me. I wish him and team well and I hope he goes on to win many more titles."
Murray also took to Facebook in the same statement to share his thoughts: "I've learned a lot from Amelie over the last two years, both on and off the court. She's been a calming influence in the team and we will all miss having her around. I'll take some time to consider the next steps and how we progress from here, but I'd like to thank her for everything she has done, she's been an invaluable member of the team". Murray said the two agreed to "mutually end their relationship".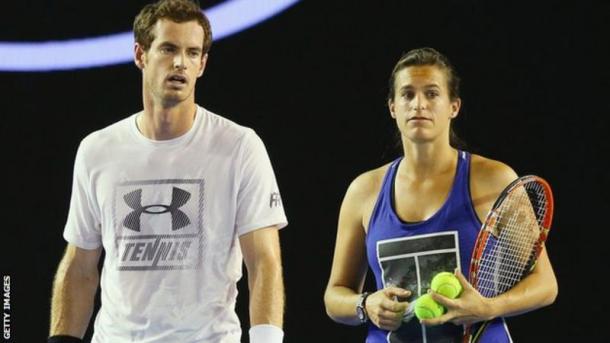 Murray regains number two ranking, reaches two major finals under Mauresmo's watch
Since the spring of 2014, when the partnership first began, Murray has reached consecutive Australian Open finals, both times losing to world number one Novak Djokovic. The Scot also reached the French Open and Wimbledon semifinals last year, losing to Djokovic in five sets and Federer in straight sets, respectively. Murray lost his number two ranking to Federer after his defeat by Djokovic in the Madrid Open final on Sunday. Murray won seven titles from 12 finals with Mauresmo, including Queen's Club and Canada last season, knocking off Djokovic in the final in Montreal.