Serena Williams cruised past a fellow American in Christina McHale in straight sets, despite being down a set point in the first set. The world number one tallied her 15th win on the WTA Tour this season and her second win over the New Jersey native.
Williams Fights Back In Clutch Fashion
The top seed was set to take on her Fed Cup teammate for their second matchup in a matter of months. Their last encounter was pushed to three enticing sets, and the form of both players made for an expected thriller out on Center Court. Williams opened up play on her serve and overcame a love-40 deficit to hold for a 1-0 lead. McHale put her missed opportunities behind her, and the pair exchanged breaks until the world number 56 capitalized on a break opportunity to eventually inch four games to two ahead.
An impressive string of points from McHale saw her increase her lead to 5-3, and soon earned the chance to serve for the set at 5-4. But the world number one is known for playing her best tennis from behind, and she soon found herself within a game of a one-set advantage. The 24-year-old held to 30 to keep her first set hopes alive as the opening set was forced to a tiebreaker. Williams closed out the grueling first set on her third set point after an hour and nine minutes on the court.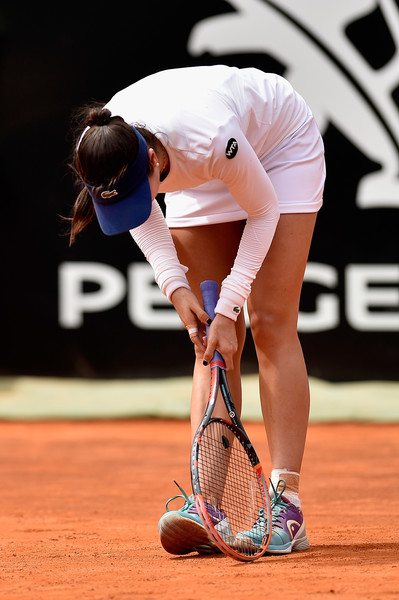 Serena Rolls On To Earn Her Place In The Quarterfinals
The top seed exchanged holds with McHale to begin second set play, but she was soon able to grab an early break lead over the qualifier. The top-ranked American held to love for a 3-1 advantage and took her place in the driver's seat as she dictated play in the late stages of the match. Williams continued to penetrate the court and soon found her up a double break after breaking to 15 for a set and 4-1 lead.
The world number one maintained her high level of play to put her within a game of the quarterfinals. She held after a lengthy game before racing to a 40-30 advantage in the final game. Williams wrapped up a divine victory in front of the Italian capital's supportive fans. Serena made her way into the final eight of the Internazionali BNL d'Italia draw where she is set to face the competitor who eliminated her in Miami this March.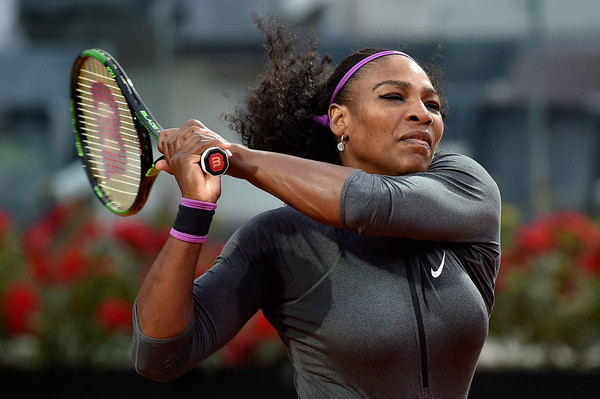 World Number One Discusses Thursday's Performance And Quarterfinal Matchup
Williams reflected on her third round triumph over a compatriot in Christina McHale. "I feel good because I feel like she hits a lot of balls back. I wanted to get a match in like that where she gets a lot of balls back and see how I was able to do against that and see how I was physically after that, too," the top seed said after her somewhat routine win over the American qualifier.
Serena is set to face Svetlana Kuznetsova in the quarterfinals, and the world number one highly looks forward to the showdown on Friday. "I couldn't ask for a better match going into Roland Garros, so this is a perfect opportunity for me, either if I win or lose, to see where I am and get ready for what I'm ready for, which is the main event," she told the media on Thursday.