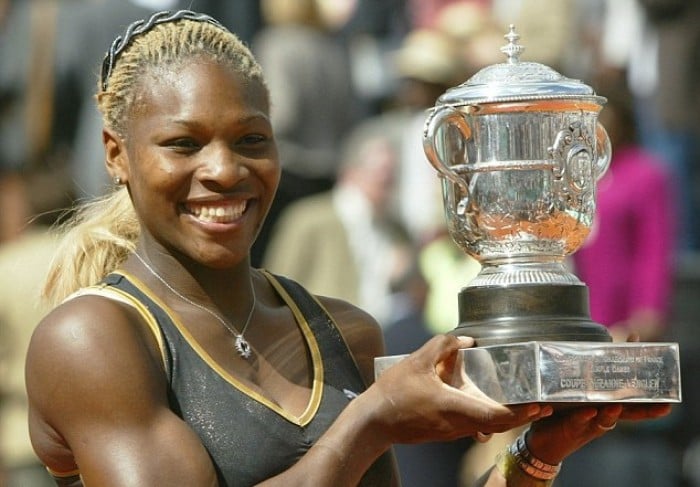 A lot was expected from Serena Williams from a very young age. At seventeen, she won her first major at the US Open. But that win appeared to be an anomaly for a while, as it took several more years for the youngster from Compton asserted herself as one of the WTA tour's top player. And when Williams hit her stride, she did it in a big way. In 2002, Serena Williams announced to the tennis world that she was here to stay, and that the tour now belonged to her.
By the Numbers
Williams went 56-5 in 2002, besting her previous total for wins in a season by fifteen wins. It would remain her highest win total for a decade. She reached the final in ten of the thirteen tournaments she played in, winning eight of them. Three of those eight titles were Grand Slams. After winning her first Wimbledon title, Williams ascended to number one in the world for the first time. She would hold the top spot for the remainder of 2002, ending the year at number one.
Highlights
Major Dominance
Serena Williams entered 2002 having won one previous Grand Slam title, but it had come in the previous millennium, way back in 1999. After missing the Australian Open with an injury to start the year, Williams would win all her remaining matches in Grand Slam play in 2002, going 21-0 and claiming the French Open, Wimbledon and US Open. She became the first person since Steffi Graf in 1996 to go undefeated in Grand Slams in a season and joined Graf, Monica Seles, Billie Jean King and Margaret Court as the only women in the Open Era to be undefeated at the majors in a season.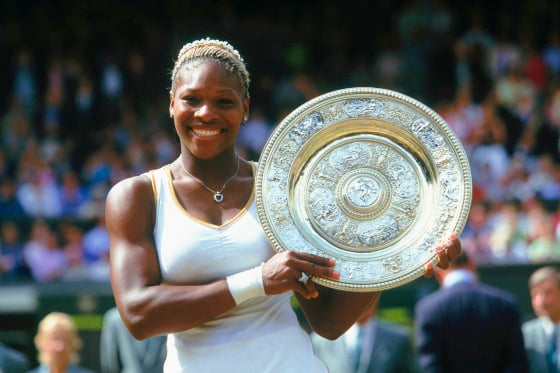 It was not just that Williams won all the majors she played in 2002, it is how she won them. Serena Williams was absolutely dominant in Grand Slam play in 2002. Not only did she win all three finals in straight sets, all over her sister Venus, she won Wimbledon and the US Open without dropping a set. She only dropped two sets in Grand Slam play all year, both at the French Open. She dropped her first set in the fourth round, followed by the opening set of her semifinal against world number one and defending champion Jennifer Capriati in the semifinals. After dropping the first set of that semifinal, Williams would not lose a set at a Grand Slam until the 2003 Australian Open.
What is arguably most impressive about Williams' dominant run at the majors in 2002 is that she beat the defending champion at all three majors in 2002. She beat Capriati at the French Open, followed by sister Venus at Wimbledon and the US Open. Serena followed in Venus' footsteps by winning Wimbledon and the US Open back-to-back, victimising her sister on both occasions. Venus was also Serena's finals victim at the French Open. Serena also managed to beat her highest ranked opponent in each major. She beat the world number ones at the French Open (Capriati) and Wimbledon (Venus), before beating the world number two (Venus) at the US Open. Serena was ranked number one at the US Open, so her biggest challenger was her second-ranked sister.
World Number One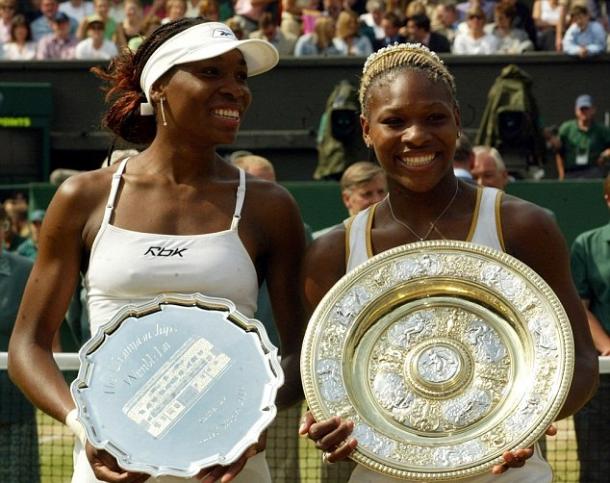 On July 8th, two days after claiming her first Wimbledon title, Serena usurped her sister as the world number one, officially kicking off the Serena era, an era which is still going today (although there was a break in the late 2000s). Williams was still two-and-a-half months shy of her twenty-first birthday. She would not surrender the ranking for over a year.
Career Best to Date
Serena Williams' career has spanned three decades, and her 2002 season was her best of the first two. At the time, 2002 was statistically her best season in every way. It was her most match wins, titles, and finals in a single season. She would not reach the fifty-win mark again until 2009. She did not best her record for match wins until 2012 and did not beat her title haul until 2013. It was the first time she won multiple slams in a single season and she would not win three in a single season again until her near-Grand Slam in 2015.
Why is it So Great?
Serena Slam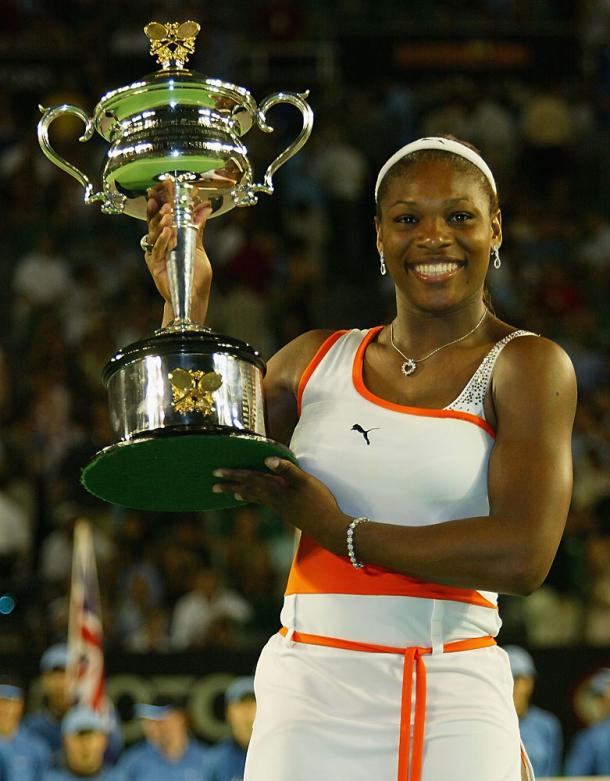 Williams' Grand Slam dominance did not end in 2002. She ran her hot form into the 2003 Australian Open, which she won to become the first tennis player to simultaneously hold all four Grand Slam titles since Steffi Graf in 1993-1994. The achievement was dubbed the Serena Slam. The 2002-2003 Serena Slam was the last time any tennis player would hold all four Grand Slam titles at once until Williams won her second Serena Slam in 2014-2015.
Dominance over the Tour
Going into 2002, the WTA Tour was extremely deep. Four women, Venus Williams, Lindsay Davenport, Jennifer Capriati and Martina Hingis, had been trading the number one ranking for the last five years. All of them were regular contenders for Grand Slams. It was a very difficult time for younger, lower ranked players to be trying to break through.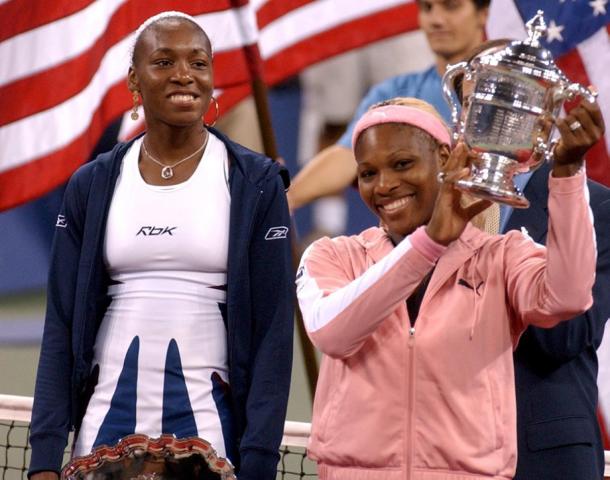 Not only did Serena Williams break the deadlock at the top, she asserted herself as the undisputed best player on the tour. Even outside of the slams, she dominated everyone, everywhere. She only lost five matches on the season. Of those five losses, three were surprises to relatively unknown players. The only top tier players to beat Williams in 2002 were the Belgians, Kim Clijsters, who replaced Williams as world number one in 2003, and future seven-time Grand Slam winner Justine Henin. Clijsters and Henin would combine to hold the number one ranking for over a year after taking it from Serena. Other than those two, none of the top players on the WTA Tour could beat Williams. She was perfect against Venus, Davenport, Hingis and Capriati, all former number ones with multiple Grand Slam titles.
Birth of the Queen
In 2002, the Serena Williams that the world now reveres came into being during that epic season. It was her first of multiple stints of dominance on the tour that has made her the premier player of this millennium, which remains halfway through the second decade. Her three Grand Slam titles were her second, third and fourth of her now twenty-one grand slam title haul. She sits one grand slam title back of Steffi Graf for the Open Era record and based on her 2015 season, it seems almost inevitable that she will break that record.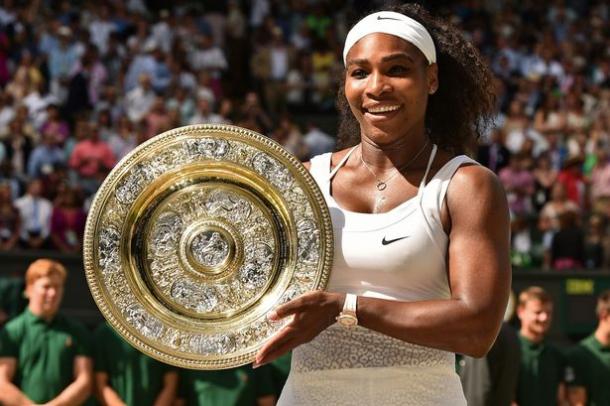 It was in 2002 that Serena Williams first showed the world that she had what it took to be the best in the world. Starting in July 2002, she held the number one ranking for fifty-seven consecutive weeks. As of December 2015, she has held the top spot for 274 weeks. Her 2002 season was so good, that it literally took her a decade to start matching it. Only in 2013 did she finally better all of her numbers from 2002.
2002 was only the beginning for Serena Williams, but it was the ultimate way to start up your dominant career. Only Steffi Graf could really boast a bigger kick off to her dominance. Serena Williams was a good player going into 2002, but by seasons end, she was already in discussion for one of the best ever and it was just the first step for one of the greatest tennis players who has ever graced a tennis court.