Svetlana Kuznetsova sent the aggressive Brit, Heather Watson, packing after a dominant performance on Court 2. The Russian continued her successful 2016 season with a straightforward 6-3, 6-1 win in one hour and 12 minutes.
Kuznetsova cruises to a one-set advantage
Kuznetsova and Watson went head-to-head for the first occasion on Wednesday. The Russian was the first to strike in their second round encounter as she broke to start the clash. She then consolidated her break with a hold before breaking the Brit again. This year's Miami Open runner-up exchanged breaks with Watson to arrive the opening set to 4-1.
Kuznetsova rolled on to a 5-1 lead after holding to 15. The 13th seed was within a game of a one-set edge, and on her first set point, she clinched the opening set. The Russian held all the momentum after cruising in the early stage as she was on the path to advancing to the third round.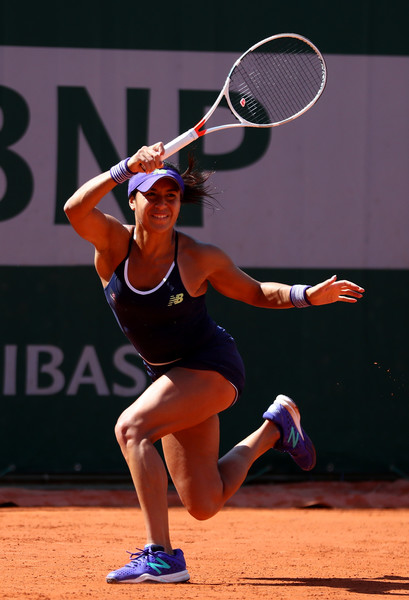 Watson fails to find rhythm, Russian advances
Watson and Kuznetsova exchanged breaks yet again, but the Englishwoman searched for her first hold of the match. The underdog failed to execute two break-point opportunities, and the world number 15 sealed the hold. But Watson fired back for her first hold of the match to bring the second set to 2-2 before Kuznetsova held for a 3-2 edge. The inconsistency from the Watson serve game resulted in another break for the Russia-native, and the veteran was within two games of advancing.
The match seemed to be near its finishing stage as Kuznetsova put away two break point opportunities for the Brit. She raced to a 6-1, 5-2 lead as the comeback looked out of reach from Watson. The world number 58 held crucially before time had run out. The 2009 champion knocked out Watson, the young hope, at the first time of asking.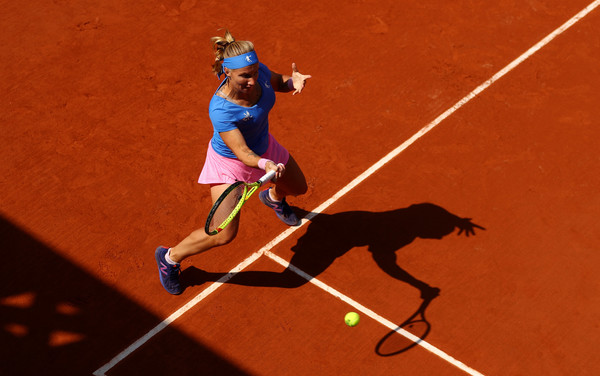 Kuznetsova to play a fellow Russian
Kuznetsova will take on Anastasia Pavlyuchenkova in her third round match. The compatriots have met on five separate occasions with the 13th seed having won four of their meetings. The big stage and grueling surface means the match could go either way, but it will be the player who handles their nerves and pressure better who will advance to the second week.
Watson expresses her thoughts on her second round match
"I thought my opponent just played a lot better than me," Watson told the media after losing to Kuznetsova in the second round. "She played really well. In the first set, I thought she was pretty flawless. In the second set, I had a couple chances here and there to get even, to get back in there, but she just played really well on the important points."