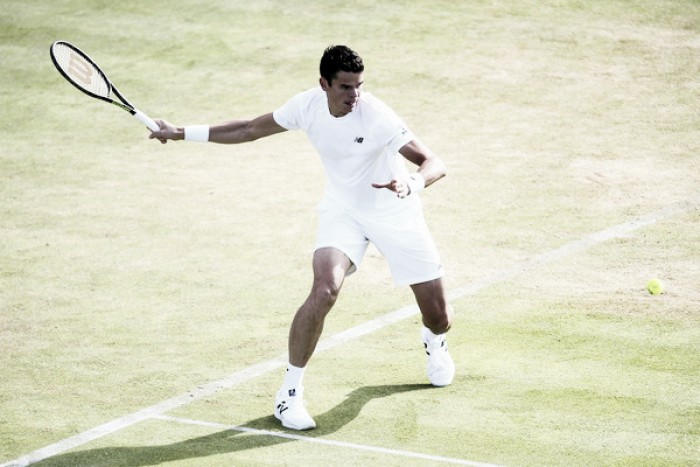 Milos Raonic is through to his first career semifinal at the Aegon Championships after defeating Roberto Bautista Agut 6-1, 6-4 in the quarterfinals on Friday. Bautista Agut was forced to complete his second round match earlier in the day and had no answer for the Canadians raw power, as the third seed continued his dominant run without having his serve broken for the third straight match.
Despite Rain, Raonic Races Through Opener
After starting his first two matches with aces, the Canadian double-faulted to start his quarterfinal. He was forced to dig himself out of a 0-30 hole to hold to start the match. Raonic responded brilliant, racing ahead 15-40 on Bautista Agut's serve in the following game and drew an error on the second for an immediate 2-0 lead.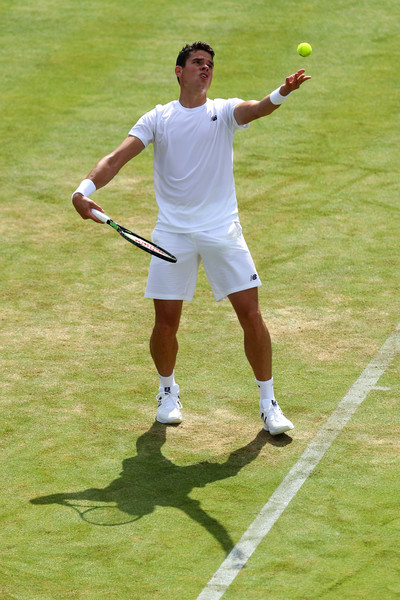 After the next three games went with serve and Raonic took a 4-1 lead, the rain came and forced the players to leave the court. After a half-hour delay, the Canadian came back out firing, racing ahead 0-40 on his opponent's serve immediately. He ripped a forehand winner on the third to give himself a chance to serve out the set. Raonic would hold with ease, closing out the set with another forehand winner.
Early Break Enough for Raonic
Everything continued to go Raonic's way as he raced ahead 0-30 on the Spaniard's serve in the first game of the second set and broke to 30 for another early break lead. With the way Raonic was serving, the early break seemed like a death sentence for Bautista Agut. While the Spaniard did a good job of defending his own serve, the damage seemed to be done, as he could get little going on return and struggled in the rallies under Raonic's power shots and efficient net play.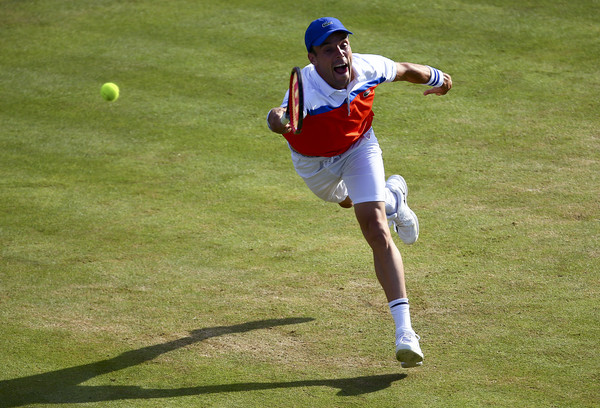 The set would remain on serve and the Canadian served for the match at 5-4. At 30-30, he sprayed a forehand wide to give Bautista Agut his first break point of the match. In typical Raonic fashion, he blasted a body serve off the service line drawing a return into the net to save the break point. A net attack brought up a match point, and the third seed sealed his place in the semifinals with an ace.
By the Numbers
Once again, Raonic's serve was dominant. He pounded 19 aces, won 91 percent of his first serve points (30 out of 33), and saving the lone break point he faced. He did struggle on his second serve, only winning 40 percent of those points. Still, the Canadian was the aggressor in the match, hitting 34 winners to Bautista Agut's 13. He also only had nine unforced errors.
Raonic will take on Bernard Tomic in the semifinals.