 If not for injuries, who knows what Milos Raonic may have accomplished in 2016, and that's saying something. Despite spending several chunks of the season being hampered by injuries, the Canadian still managed to reach a major final and ended the season at number three in the world. But with a thinner margin for error entering 2017, Raonic has been taking strides to make sure that his body doesn't betray him once again.
Fresh start
Along with improved results in big tournaments, one of the Canadian's primary goals in 2017 will be staying healthy. This was made clear when the Canadian spoke to Sport360 at the recent Mubadala World Tennis Championships in Abu Dhabi (where he finished fourth following losses to Rafael Nadal and Andy Murray) about his off-season training.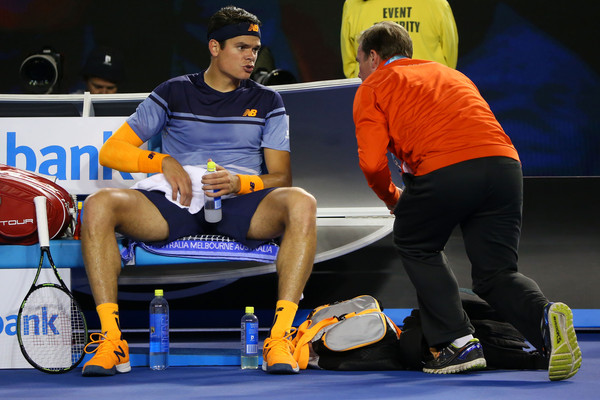 Raonic told the media "I have changed around the way I prepare – even just the way I split my time. I try to not do really anything that's pounding on my lower body over the training period other then when I am on the court. That's one big thing we have focused a lot on. Losing some weight as well, to just take some pressure off my joints. These kinds of differences is where the tension has gone and I feel much better."
Injuries still holding Raonic back
Despite career-best results throughout the 2016 season, injuries slowed Raonic at several key moments during the season. The most notable was an adductor injury suffered in the semifinals of the Australian Open. The Canadian was leading Andy Murray two sets to one when the leg injury struck, significantly slowing him and allowing Murray to come back and win, forcing Raonic to wait another six months to reach his first major final. He would also miss a month of action.
Start with the US Open, the Canadian was constantly dogged by injuries. Massive cramping sent him packing at the year's final major, an ankle injury forced him to retire prior to his Beijing semifinal, and a torn quadricep forced him out in the semifinals of the Paris Masters (although he was able to recover from that injury in time for a brilliant performance at the ATP World Tour Finals). Without those injuries, Raonic's already great season could have been even better. The Canadians 2015 season was completely derailed by injuries, mainly back and lower body.
Raonic enters the season at a career high of number three in the world and is the top seed this week in Brisbane, where he is also the defending champion.