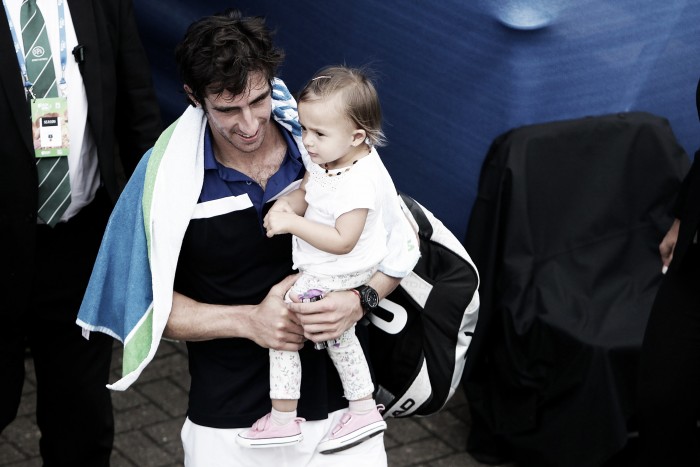 Pablo Cuevas booked his place in the Aegon Open final, his first ATP Tour final on grass, after coming back from a set down once again to defeat Gilles Muller 3-6, 7-6(3), 6-4.
Prior to this tournament, the Uruguayan had won just two ATP Tour level matches on grass in his entire career. Now he is one match away from a grass court title and the second seed could not be more pleased. "I am so happy, it's my first final on grass. Yesterday and today I played really good grass court players, so I'm very happy", he said.
Post-match reflections
Cuevas went the distance to three sets for the third time this week, earning a terrific win over the Luxembourg native, who also reached the semifinal stage here last year. "Gilles has a serve perfect for this service. I acquired Gilles first serve very well in the second set and I returned good in the tiebreak and then in the third set I was more confident and he lost his serve. I improved my play and produced my best tennis in the last set."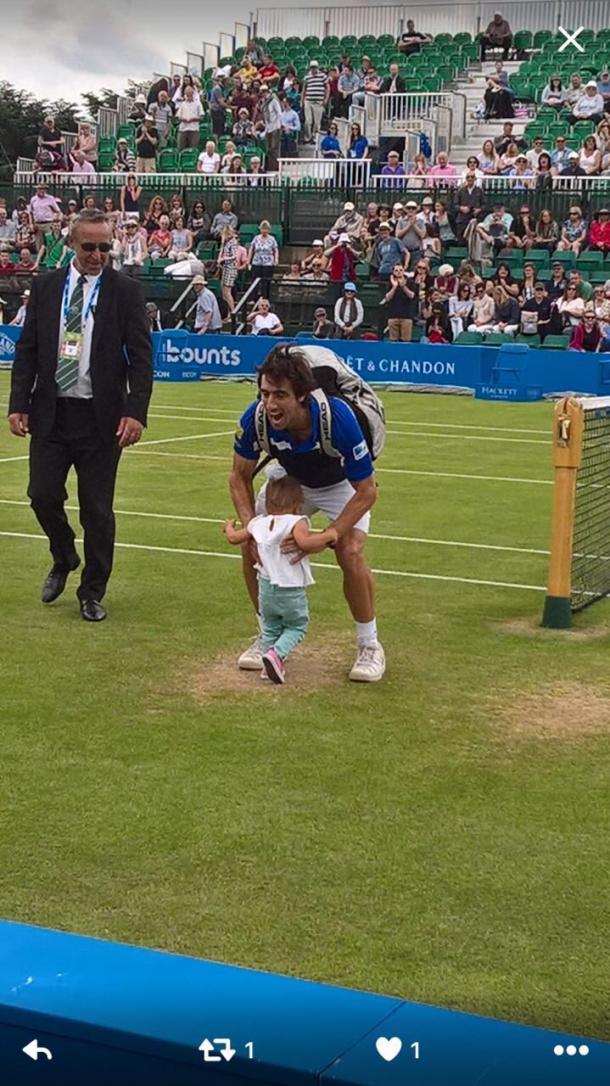 "I never imagined that I would be playing in the final of my first tournament on grass this year."
The Uruguayan is playing the best grass court tennis of his career. Speaking about his newly found confidence, Cuevas said; "I won two tournaments on clay this year and I am always more comfortable on the clay. This is the first time that I've played with confidence on grass, I've played four matches now and the feeling is good. I came to Nottingham to play matches as preparation for Wimbledon, but I never imagined that I would be playing in the final of my first tournament on grass this year."
Training on Uruguayan soccer pitches is the secret
Cuevas put his grass court success this week all down to his different preparation this year. "I prepared more physically to help with moving on the court. I worked on the grass in Uruguay on the soccer pitches to work on mobility and I trained on indoor hard courts as well. I am now more confident to make the runs and get down lower for the ball, I think this is the secret. Match after match I've played better and better and have grown in confidence, I am now far more comfortable with my movement", he said.
Cuevas will face Steve Johnson in the final at the Aegon Open in what will the players first meeting. You can follow coverage of the match on VAVEL.com.