 Sara Errani will kick off her Wimbledon campaign today against Grand Slam main draw debutant Patricia Maria Țig. After a disappointing campaign on clay, her best surface, the Italian world number 22 comes to her least favorite surface, grass, without pressure. Luckily for her and her fans, she avoided an early round scare and she actually was one of the lucky ones of the draw. Patricia Maria Țig, her opponent, hasn't got much experience on the surface and as her ranking suggests, she is not a threat to a top player, even if it is one that struggles on grass like Errani.
Result comparison
As it will be their very first meeting, let's take a look at their results before entering the match. Considering their results evolution, it is reverse. It is evident that Țig is rising as she is playing her best lately and is near her best ranking, 99. Also, the Romanian is aged 21, which means that she has the future in front of her. On the contrary, Sara Errani's best years seem far away. This year she has actually had trouble winning matches even on her favorite surface, but she has saved the season with her title-winning run in Dubai.
Let's be more specific. Starting with the Romanian, in Australia, she had to play qualifying in all her tournaments, including the Australian Open, without managing to get the ticket for the main draw. She saw the green light for the first time in St Petersburg, when she got past the qualifying rounds only to get defeated by Elena Vesnina. She played main draw matches again in Charleston and Bogota, losing both of them. All these came before her second big breakthrough in the Mutua Madrid Open. After battling through the qualifying, she would end up beating three top 40 players, including number 16 seed Sloane Stephens, to make the quarterfinals. There, her campaign was stopped by Samantha Stosur, but still, it was an amazing result for the 21-year-old Romanian, probably better than the Baku final. Since then, though, she has not won a match, losing in the opening qualifying rounds in the French Open and Mallorca, her only grass court tournament this year to date, and the first round in Bol.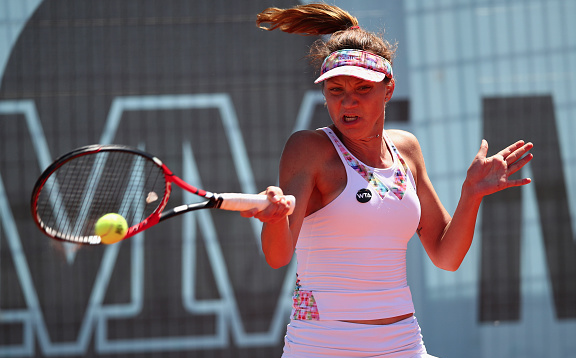 On the other side, this is not Errani's best season, even though there is one particular result that stands out on top. In Australia, she ended up in a mixed fashion as she made the Sydney quarterfinals, while she lost openers in Brisbane and the Australian Open. In February, she was the surprise winner in Dubai as she went on to win her first Premier title despite not needing to face a seed on her road to title glory. In Charleston, she made the semifinals losing to Elena Vesnina for a good run at her first clay tournament in 2016. During the rest of the clay court season, she did not win a single match, something that was really disappointing for the Italian. In her only grass court tournament, she suffered an early exit to Andrea Petkovic in the second round of Eastbourne.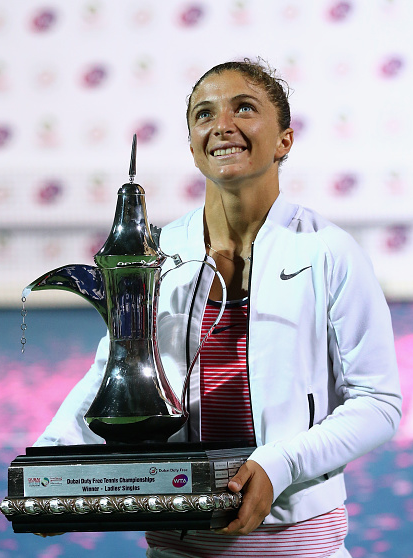 We can observe that Tig's season is great for her player status and her rankings, while, in reverse, the Italian has not put on her best face on the court for most of the time. Nevertheless, there is still a huge difference in the rankings and the level of each player.
Analysis
Everyone knows that the 29-year-old Italian struggles on the lawn. Her game style is completely different to what grass courts demand. Without powerful weapons, she has always found trouble to win points and subsequently matches. So, she is a huge underdog on the surface and is one of the seeds that people believe will fall down quickly.
On the other side, Patricia Maria Țig will play just her third match on the surface and the first in a Grand Slam main draw. She definitely has nothing to lose. However, she is not the one that will thrive on grass. In both of her two matches, she has lost to players ranked below her and especially before two weeks, in Mallorca, she won just two games against an opponent ranked more than 200 places below her in the rankings.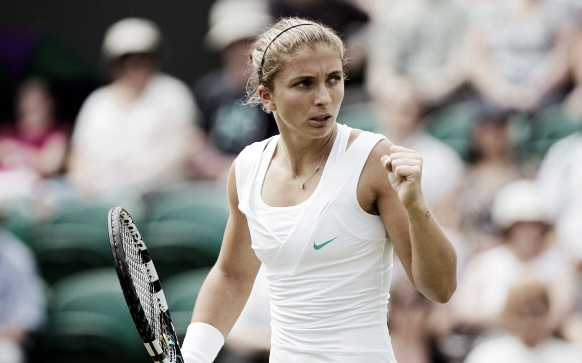 About their game, we all know that the Italian is a great clay courter, as she is gifted with amazing movement, while she has the ability to trap her opponents in long rallies. The Romanian, on the other hand, is an aggressive player with a big serve and good groundstrokes with a lot of topspin. By the description, someone could tell that Tig is made for grass, but the topspin on her shots is mainly useful on clay to keep herself in rallies.
It is evident that the 21-year-old has more powerful weapons and that at her day she could hit the former top five player off the court, especially on grass. The Italian, though, has experience and mentality as her weapons. Tig has not played a lot on grass and she has not been successful either. So, if she does not turn up at her best, Errani will easily find her weaknesses and exploit them. The Romanian should keep in mind that she has nothing to lose in order to play near her counterpart's level.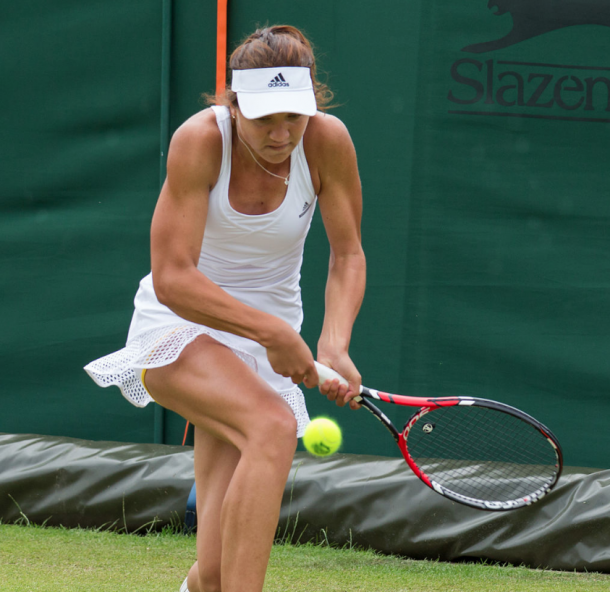 Errani has the edge in numbers and on paper here and despite it is a surface where her game does not thrive, Țig is not still in a state to trouble her.
Prediction: Errani in three sets.