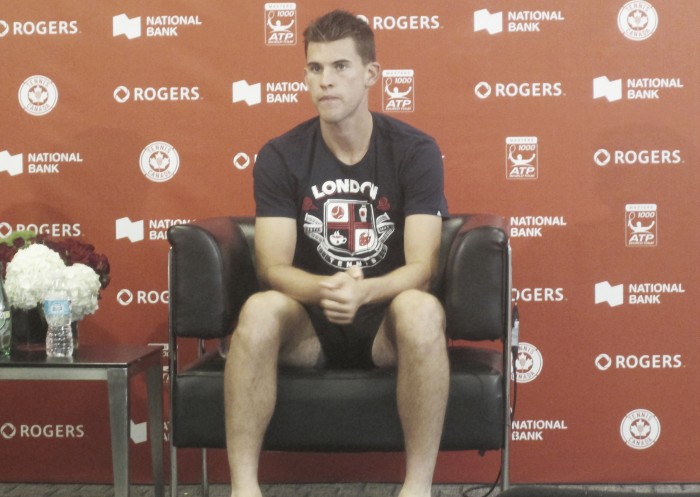 Dominic Thiem was forced to withdraw from the Rogers Cup on Monday during the first set of his opening match with South Africa's Kevin Anderson. Thiem was trailing 4-1 in the first when a hip injury forced him to retire. After the match, the Austrian young gun spoke to the media about the injury.
Not a new problem
Thiem, who was the runner-up in doubles last week in Kitzbuhel, explained that this injury has been coming and going for a little while. Thiem said, "I felt it since like two weeks or something. It didn't get worse. I decided to go out and to try, but yeah, obviously it didn't work out. Yeah, against such a good player, it doesn't work out with like not 100%."
When asked if his doubles run in Kitzbuhel may have contributed to the injury, Thiem was clear that it was not a factor, saying, "No, for sure not. It came two weeks ago, and then it got a little bit better in Kitzbuhel. And this week it got a little bit worse again."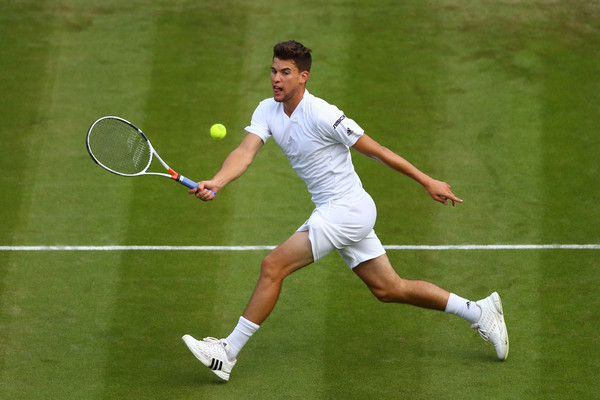 The young Austrian had also been ill after Wimbledon, which upon further reflection, he believes may have contributed to this injury. "Yeah, maybe yes. Maybe I was practicing a little bit too hard after the sickness, because obviously I wanted to play well in Kitzbuhel. I played very well the whole season until Wimbledon, and if you play that well also the body works well. You lose the feeling a little bit when it doesn't work your way. When the body needs a little rest you lose the feeling. So maybe I started a little bit too early after the illness. I don't know. So, yeah, I have to check it out and maybe the injury comes from starting too early, still being a little bit weak from the illness. But I don't really know."
Looking ahead
The injury has forced Thiem, who was already planning on skipping the Olympics, to revise his plan for the upcoming weeks. Thiem explained that "it was planned that I stay here, but, yeah, I will go home, check everything about the injury, and then hopefully I will come back to Mexico. But, yeah, I think now it's the time to just give the body a little bit of time to really get 100%, because obviously since Wimbledon it's not the way I want that the body feels. Yeah, I hope that Mexico is on time, and if not, yeah, we'll see."
The world number nine also mentioned that he will have an MRI when he gets home. He is next scheduled to participate in Los Cabos, Mexico, which starts on August 8th.