 New world number one Andy Murray ended his incredible week in Paris with the BNP Paribas Masters title, defeating John Isner 6-3, 6-7(4), 6-4, to take the title for the first time. Murray's Bercy victory seals his fourth title in a row and eighth of the year.
One break of the Isner serve was enough to see out the first set for Murray, as he impressed on serve on his way to a 6-3 lead. There was nothing to separate the pair in the second set as both served incredibly well throughout. Isner played a perfect tiebreak, not missing a first serve as he powered through to level the match. The same pattern continued into the decider, after Murray missed a couple of early break points, they battled through on serve until Isner was left serving to stay in the match. Murray pounced on return at the crucial moment to secure the break and secure his victory, taking the title in Paris-Bercy for the first time.
Excellent first set
Murray began the match with a double fault but made up for it as he cruised through the next four points to hold and take the lead. Missile serves took Isner through an easy hold of his own to level the pair up. A love hold followed for Murray as he nudged ahead again.
Isner held again then took a lead on the return as he made a good chase down of a drop shot from Murray. The Brit struck an ace to level them up but Isner took back his lead with a huge forehand return winner. The American missed an easy volley that would have given him a break point but instead Murray battled through and held serve for a 3-2 lead.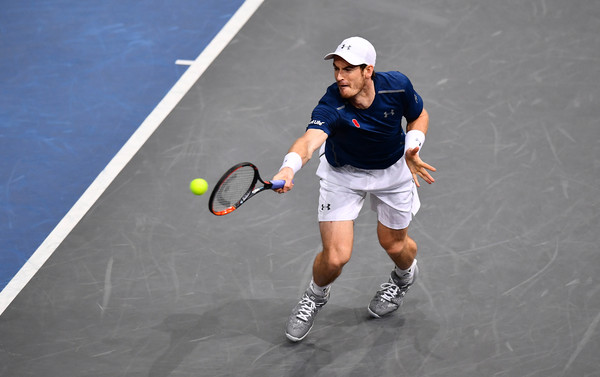 Murray piled on the pressure on Isner's serve as he battled to 30-30 and a double fault from the American brought up a break point. An outstanding return from the Brit got him into the rally and an error from Isner gave Murray the first break of the match. The lead was in danger immediately as Isner struck a rocket forehand return winner to bring up two break points. Outrageous defense from Murray saved the first break and he dictated from the baseline to save the second and tie them up at deuce. Murray eventually came through the impressive hold to consolidate the lead at 5-2.
While Isner was serving to stay in the set, he brought out his best to serve his way through a love hold. Another stroke of brilliance from Murray followed as he was serving for the set, Isner fired another brutal return but the Brit made an amazing pickup to make the winner out of nowhere. An unreturned serve sealed the hold for Murray and the opening set at 6-3.
Powering through the comeback
Isner got back on track with a quick hold to begin the second set. Murray followed with another love hold, sealing the game with an ace as he leveled the pair up. Another easy hold each took the pair to 2-2. Murray made an incredible passing shot at full stretch on the return but Isner still came through another hold to nudge ahead at 3-2.
The Brit continued to sail through on serve, another love hold keeping him level. Another great passing shot from Murray on the Isner serve gave him a look in but the American continued to power through on serve as he took a 4-2 lead.
A great drop shot followed by a putaway at the net gave Isner a lead on return. An error from Murray left him in danger on serve at 0-30. The American continued pushing to earn himself three break points.. The first was lost as Isner struck a backhand long and Murray took control with a big serve allowing him to dictate and leave Isner with one break point. Isner got a look at a second serve from Murray on the final break point, but a second serve ace brought the Brit back to deuce. Another chance came for Isner as he ripped a backhand straight at Murray who was waiting at the net but the new world number one took control from the baseline to go back to deuce again. Murray eventually got the crucial hold for 4-4.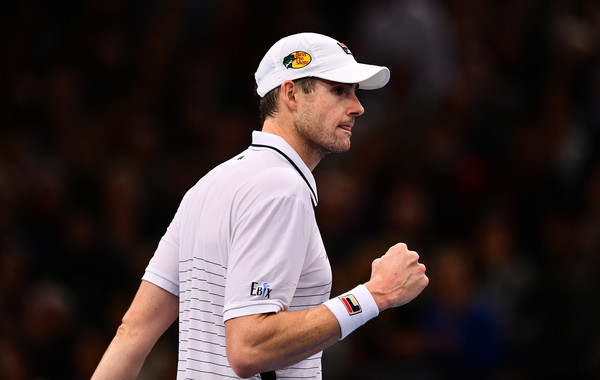 Another good hold while under pressure followed for Isner as he stayed ahead on the scoreboard. Murray flew through a love hold to make up for his earlier struggles. Both players continued to serve very well, both sealing another hold each to reach a tiebreak.
Isner took his first service point as he set up the point well with a good volley and had an easy putaway to follow up. Murray held on to his two service points with big first serves bringing him through with ease. Another two huge serves from Isner took him 3-2 ahead. An untimely first double fault of the set for Murray then gave Isner a mini-break lead. Murray held on to his next point but the American battered down two missile serves to bring up three set points to tie up the match. Murray managed to save the first but a blistering forehand winner from Isner on the second gave the American the second set 7-6(4).
Battling for victory
Murray was in danger immediately in the decider as Isner took a 15-30 lead, but the Brit recovered to get back on track with a crucial hold. The new world number one battled on the return in the next game to earn a break point, but two big serves from Isner followed by winners back behind Murray brought him through the tough hold. Murray held to love to put the pressure quickly back on Isner.
The Brit was looking very positive on return this time, staying patient and showing great energy around the baseline. Another break point was erased with a massive serve but Murray showed no signs of frustration and sailed through another hold to go 3-2 ahead.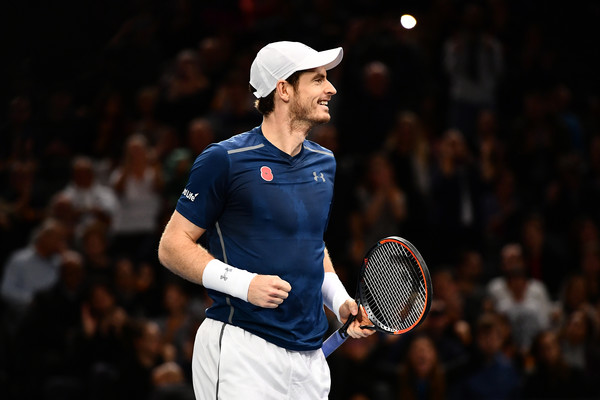 Isner came through a much better hold to stay in touch and Murray replied by acing his way through a love hold to edge back ahead. The American showed no signs of nerves as he came through another easy hold. Murray began his next service game with a double-fault but recovered to earn a game point. Isner hammered a forehand return to bring the pair to deuce but he missed the return as Murray hit a big serve out wide and the Brit came through in a tense game to force Isner to serve to stay in the match.
Murray got off to a good start on the return as he took the first point on the Isner serve. The pressure started to get to Isner and a double fault gave Murray a 0-30 lead. Isner came through a great point and aced his way to 30-30 but he was unable to control a Murray backhand and the ball went into the net to give Murray a championship point. A good return off the big second serve of Isner and another volley into the net from the American gave Murray the set 6-4 and a fourth title in a row.