Vasek Pospisil announced today that Mark Woodforde is set to become his next permanent coach, after splitting with Frederic Fontang earlier this summer. The 26-year-old has performed well on the doubles tour again but struggled for consistency in the singles which has seen his ranking slide to 134 from 39.
Pospisil aiming to improve on a disappointing 2016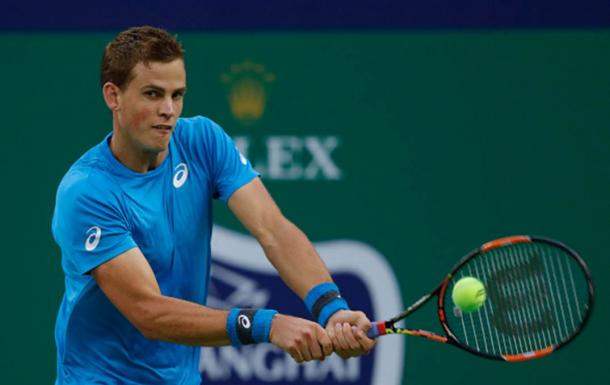 2016 was anything but successful for Pospisil, whom currently finds himself at 134 in the singles ranking after falling out of the world's top 100 for the first time since mid-2013. The Canadian exited three of the Grand Slams at the first round stage, with a victory over Jozef Kovalik at the US Open the only moment of success at the highest level. The dramatic fall down the rankings led to the split between himself and coach Frederic Fontang, with whom he had worked alongside for four years. Since the split in the summer, Pospisil had been coached on a temporary basis by Frederic Niemeyer, but Woodforde will be officially taking over from the start of the new season after briefly beginning at the recent Paris Masters where Pospisil exited in the first round of qualifying.
With the full-time appointment from 2017, the hope is that Woodforde can re-ignite some of his early career promise, which led to him achieving a singles ranking of 25 at the start of 2014. Woodforde has been coaching fellow Australian Marinko Matosevic since 2013.
Another strong showing in the doubles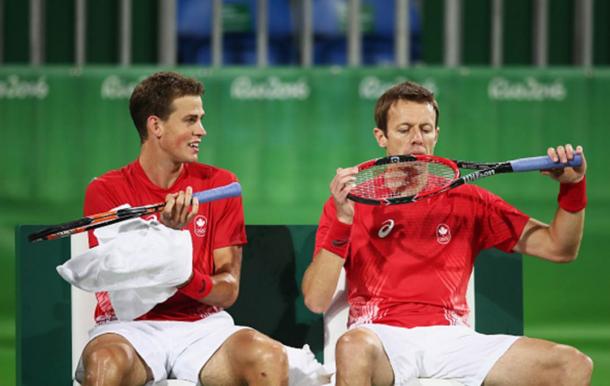 With Pospisil's best showing on the singles tour being a third round appearance in Shanghai, the doubles provided much more success, with three final appearances featuring alongside a bronze medal match during the Rio Olympics.
The Canadian played with regular partner Jack Sock for the majority of his season, but his other strong showings came with players such as Marcelo Melo, Nicolas Mahut, and most notably Daniel Nestor. His only title in the year came in Rotterdam with Mahut, but with Nestor, the pair reached two semifinals and narrowly missed out on a bronze medal in Rio, ironically losing to an American team containing Sock. With Sock, the pair lost in the Indian Wells and Rome finals, combined with a quarterfinal finish at the opening Grand Slam of the year in Melbourne.
Pospisil's doubles record for 2016 reads at 27-18, which certainly looks more positive than 10-23 on the singles tour.