 After a week full of upsets at the ASB Classic, everything came down to Lauren Davis and Ana Konjuh as one of them would be crown the champion in Auckland. Both players came from playing three sets semifinals as Davis defeated Jelena Ostapenko after she retired in the third set while Konjuh defeated Julia Goerges to reach the final.
Davis played an almost flawless match, rarely showing any weakness and holding her serve very easily in the first games of the match. While Konjuh struggled to find the pace and her unforced errors cost her important points. After nearly two hours, Lauren Davis claimed the ASB Classic title after defeating Ana Konjuh 6-3, 6-1.
Solid start from Lauren Davis gives her the opening set
It was a strong start for the American as she didn't show any sign of nervousness when she held to love to lead 1-0. The Croatian didn't have a start as flawless as her opponent, but still got a solid hold to 30. However, Davis was playing amazing tennis and she wasn't giving any opportunity to Konjuh who still was trying to figure out how to play the American who got her second hold to love in a row to be up 2-1. After not being able to win a game on her opponent's game, Konjuh stepped up her game and imitated the American getting a hold to love to keep the scoreboard at 2-2.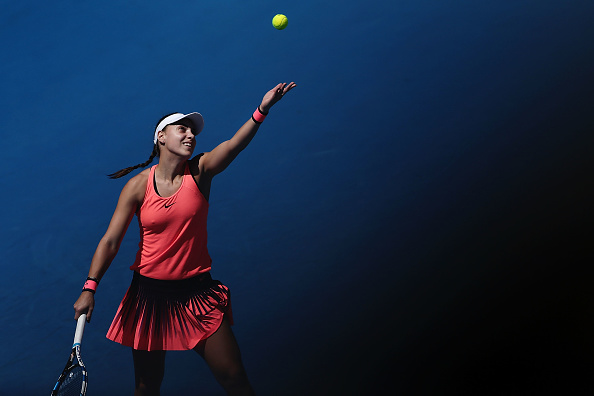 Neither player was yielding her serve, but until this point, it was Davis who was proving to be stronger as she didn't show any sign of weakness on her serve. The American went up again 3-2 after a hold to 15. Back on serve, Konjuh started by surprising her opponent with a fantastic drop shot, but from that point, things began to get complicated for the Croatian who lost three points in a row to hand Davis the first break point of the match. The Croatian saved one but was not able to save the second break point after Davis hit a powerful return that Konjuh was not able to hit back.
Leading 4-2, it was time for Davis to consolidate the break but the Croatian staged a comeback after hitting a backhand passing shot to recover the break and be one game away from matching the scoreboard. After throwing away the lead, Davis looked for another chance to break back and it was given after Konjuh was unable to save her serve for a second time, giving Davis the lead and the chance to serve for the set. Just like in the first games of the set, the American held her nerve and served out the set with a hold to love after a missed return from Konjug.
Davis dominated the second set to become the ASB Classic champion
The second set didn't start any better for the Croatian who was only able to win a point of her service game to give Davis the early break after hitting a double fault. However, the American didn't have an easy service game as Konjug threatened to break back but Davis held after an exhausting game to confirmed the break and lead 2-0. If the Croatian wanted to come back, she had to hold her serve to keep the gap short and she did after holding to 30 to get on the scoreboard 1-2. However, Davis wasn't giving anything away as she won her service game again, only losing one point to extend her lead to 3-1.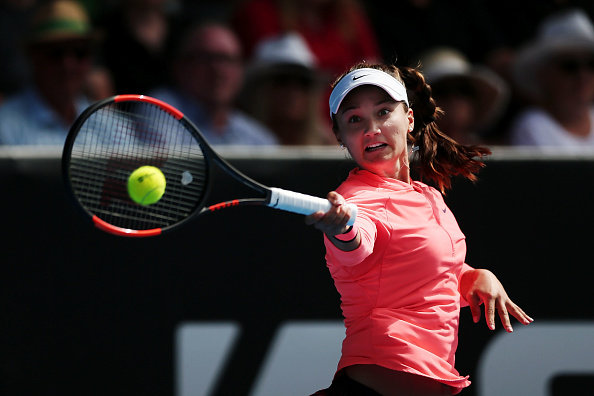 This time it didn't seem like Konjuh could build a come back as she kept accumulating unforced errors that eventually handed the second break to Davis who now led 4-1. The American struggled to consolidate this second break, as she had to overcome a break point and three deuces to win her service and be up 5-1. An erratic Konjuh had three games points to stay in the match but Davis erased them to force a deuce. The American only needed one championship point to crown herself as the champion of the ASB Classic.