 Scotland's tennis heroes Andy and Jamie Murray could be in line to receive a statue celebrating their success in their hometown of Dunblane. The town locals have always been full of pride for the brothers and now after an incredible 2016, there have been calls to honor their achievements with an immortalization in bronze. Stirling Provost Mike Robbins has said that the issue would be discussed in a couple of weeks, "I am aware there is a desire in some parts of the Dunblane community to have a statue or tribute in the town to celebrate the Murray brothers' achievements We will add this to the agenda at the civic committee on January 24th so that initial discussions can take place." Younger brother Andy already has a dedication in Dunblane, with a gold postbox celebrating his historic Olympic gold medal win in 2012, that attracts tourists and tennis fans alike.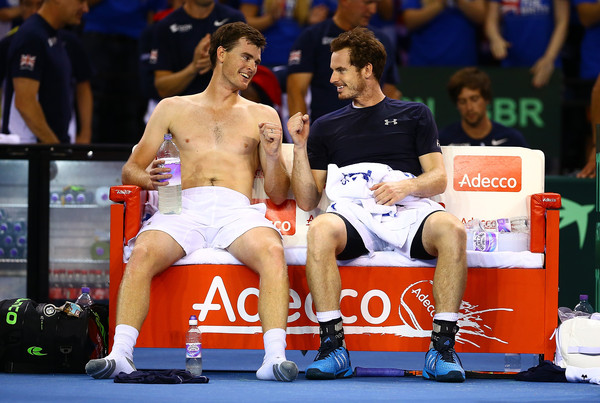 After ending the year with the Davis Cup title in 2015, both Andy and Jamie reached new heights in 2016. Jamie won the men's doubles titles at both the Australian Open and the US Open alongside Bruno Soares, enjoying a brief stint as world number one in the individual rankings before ending the year as part of the number one team. After winning his third grand slam title at Wimbledon and his second Olympic gold medal, the younger Murray brother went on a winning run of six straight tournaments to dethrone Novak Djokovic at the top of the rankings.
Bronze statues of the brothers would be one of many tributes to their achievements. Jamie received an OBE in 2016 for his services to tennis and charity. Andy was recently the recipient of a knighthood in the New Year's Honors list after previously receiving an OBE in 2012 when he won his first grand slam title.