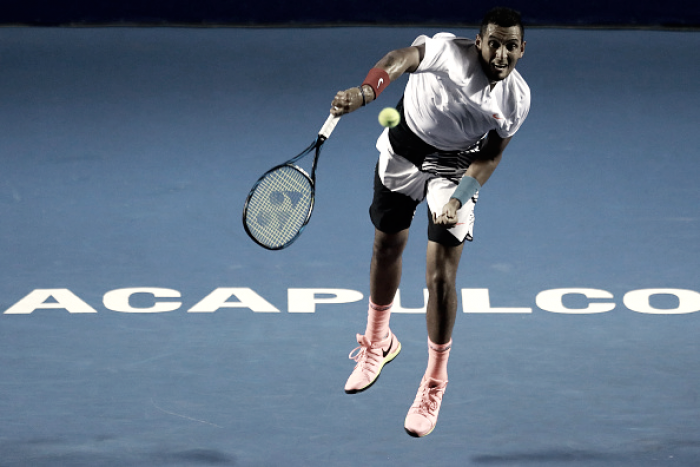 On Thursday night, Nick Kyrgios defeated Novak Djokovic in the last match of the day at the Abierto Mexicano Telcel. The Australian gave the fans a serving masterclass, and despite having most of the crowd against him he still came out victorious. After the match, Kyrgios spoke to the press about his win.
On his thoughts of the match
When asked about if his serve was the key to winning this match, the Australian said. "Yes, definitely. My serve is something I can always rely on and I thought I had a great serving day today. I know against these tough guys you need to be able to hold your serve." The Australian fired 25 aces, most of them between 188 and 218 km/h.
This was the first encounter between Nick Kyrgios and Novak Djokovic and the Australian has proved he doesn't feel intimated when he has to face the biggest names in tennis as he also has pulled out upsets on Rafael Nadal and Roger Federer.
On playing against the greatest players and his upcoming match
"It's what I dreamed of as a little kid, playing on these great venues against some of the greatest players in the world," Kyrgios said when asked about what goes through his mind when he plays against the best players in the world. "I never have a problem getting up for a match like this."
In the next round, he'll face another big server, Sam Querrey who defeated Dominic Thiem in straight sets. About this clash, Kyrgios said, "I'm going to serve well and try to play aggressively. He's a great player and he's a great guy as well, and he's also a great server. So, I think there's going to be great servings tomorrow."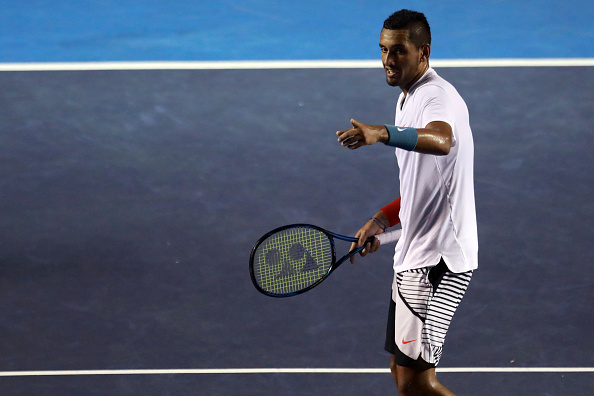 On not being the favorite to win
Coming to this match, Kyrgios also had to face the crowd who were rooting for Djokovic the whole time. "I knew the crowd was going with him," he said. "I'm also a bit controversial, many people don't like me, so that's fine."
The Australian also said that even if he's aware many people dislike the way he behaves he wouldn't change his style of play or his personality. He also claimed he felt very confident ahead of the match and knew he had a chance to win.
What Djokovic said...
The top seed was clearly disappointed as he only addressed twelve to press. After being asked about how he was feeling, the Serbian replied "not great". Then he was asked about the match and how he seemed a bit upset with Kyrgios, to which he limited himself to reply "He has a big serve. He deserved to win. Congrats."