 Juan Martin Del Potro has won all six matches they had contested; while that may have been discouraging for Viktor Troicki, he realized that the Argentine is not the player he used to be and this was an opportunity to change the statistics. That being said, he also recognized that it would take a lot to get his first victory against him because Del Potro still has three big weapons at his disposal.
In their six previous matches, the Serbian had only managed to win two sets. However, perhaps that history was irrelevant since the last time they played against each other was over five years ago and a lot has changed for both players. A semifinal spot in the Shanghai Rolex Masters was at stake.
Haunted by memories of defeat
Troicki got off to a slow start and had to save two break points in his opening game to stay on serve. Once he shook off the nerves, he settled into his plan, which was to attack Del Potro's backhand.
Troicki's backhand was on in the first set; a backhand return winner in the seventh game gave him his only break point in the set and a backhand winner down the line secured the break for the Serbian to give him the 4-3 lead. Del Potro had an opportunity to break back when Troicki served for the first set but Troicki fought it off with some clutch serving and his reliable backhand down the line.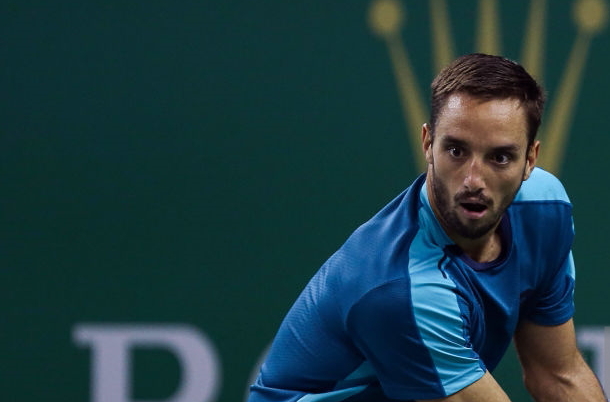 ​Del Potro comes roaring back
The Argentine is no stranger to adversity. This was his third match this tournament that he had to go three sets and he was ready for the challenge. Troicki got off to another nervous start in the second set and this time Del Potro took advantage to get the early break, which seemed to break the will of the Serbian.
He could not sustain the momentum of winning the first set and the Argentine utilized one of his weapons to wrestle the set away from the Serbian. Del Potro won 93 percent of his first serve and did not face a break point the entire set. In contrast, Troicki was unable to save the three breaks points against his serve and Del Potro won the set easily at 6-1 to force a deciding set.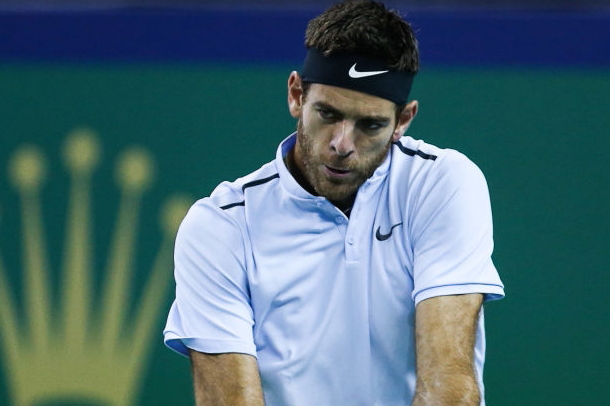 Third set mental battle
The third set started as the previous two, Troicki struggling in his first service game; however, unlike set two, he held on. Things were progressing nicely until the fifth game when Del Potro tripped on his left foot (15-15) trying to run around for a forehand and fell on his left wrist.
Play was immediately halted and the trainer came out. With his back against the wall, Del Potro came back swinging with his forehand and he got the break. Frustrated by his inability to hold serve against a wounded opponent, Troicki almost destroyed his racquet. Distracted by Del Potro's injury, the Serbian lost his focus and Del Potro served his way to the 4-6, 6-1, 6-4 victory.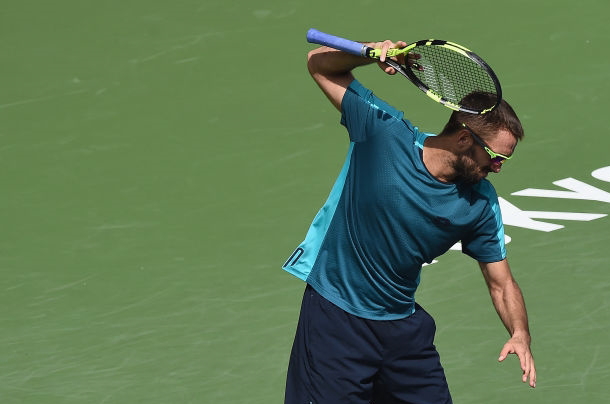 Will Del Potro be able to play in the semifinals tomorrow? There is a lot of uncertainty surrounding his newly incurred wrist injury.