 Both Simona Halep and Qiang Wang were playing for the opportunity to get to the quarterfinals of the BNP Paribas Open, a Premier Mandatory WTA event that not only rewards with a prestigious title, but higher ranking points the further one goes in the draw.
Dramatic First Set
Understandably, both players were nervous and struggled to make a first serve in their first service game; however, despite that, both managed to hold serve. Things became interesting in the fifth game when Halep broke Wang on her first break opportunity. Unfortunately, Halep was unable to consolidate the break lead and they traded a total of four consecutive breaks before each player settled down once again and held their serve.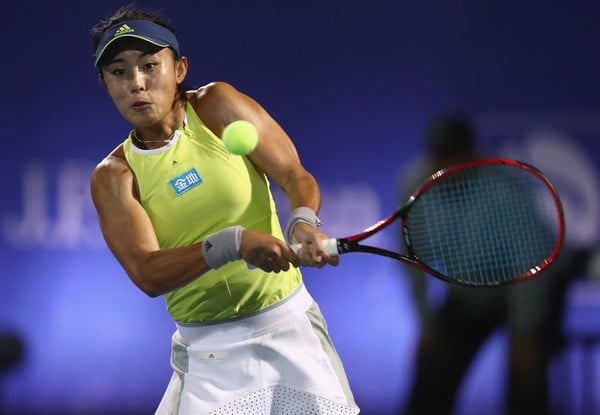 At 4-5 down, Halep called for her coach. His advice: "Add some spin to your shots, work the points and cut down on your unforced errors". That interaction changed the entire dynamics of the first set. Halep held her serve at 40-0 and broke her opponent again in the eleventh game to take the lead. Although she needed four set points before she was able to consolidate the break and win the set; once she secured the set, the Romanian relaxed.
All Halep In Set Two
Once Halep secured the first set, Wang lost her belief and was immediately broken twice to give Halep a 3-0 lead. Wang had a visit from her coach, who encouraged her to "fight" and that seemed to work temporarily. Wang immediately broke the Romanian to get on the scoreboard in the second set. Yet, the Achilles heel for Wang was her serve and it immediately cost her in her next service game where she was broken at 15-40 to give Halep the double break lead once again.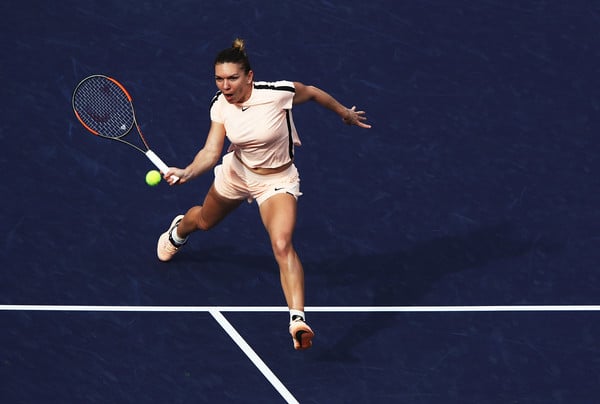 Halep's Relentless Attack
The match was rapidly slipping out of the grasp of Wang's hands and in frustration, she threw her hands in the air after she was broken for the third consecutive time. Halep was dictating play; however, Wang was equally adept at defending, which made for many extended rallies and some great points from both players.
The difference was Halep's forehand; she was able to end points more readily than her opponent with forehand winners. However, although visibly frustrated, Wang kept on fighting. It was all to no avail as Wang never held her serve in the second set. The only game she won was by breaking Halep and she won that when Halep made a rally forehand error into the net break point down.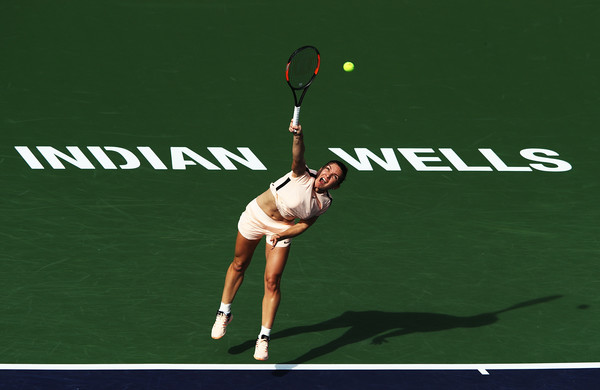 Halep Ends On A Positive Note
Despite struggling with her range and her rhythm in the first set and experiencing her own frustration, the number one seed and number one ranked player stepped it up when she had to. Once she secured the first set, she grew in confidence and started hitting her shots with more conviction, eliciting more errors from her opponent. Halep outplayed her opponent in every category except for first serve percentage. The Romanian had a higher percentage of first and second serves won and did a much better job in her return game as well, which resulted in the 7-5, 6-1 victory.