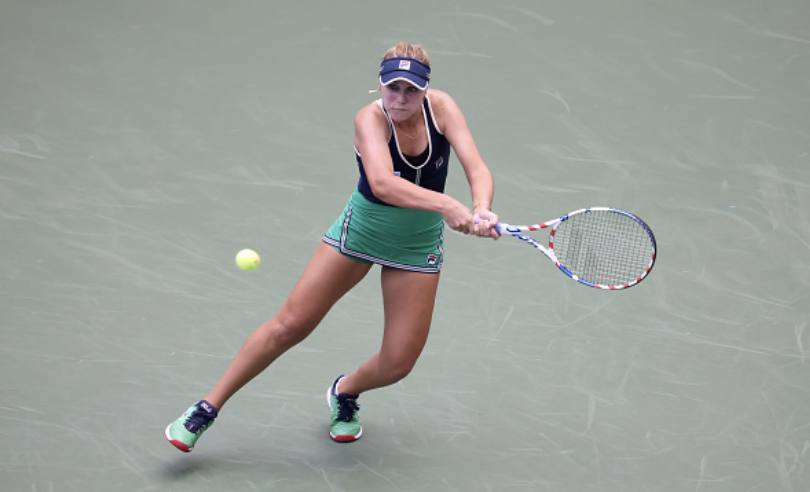 Talent. Plenty of young talent was on display in the opening match in Arthur Ashe Stadium with Sofia Kenin and Leylah Fernandez taking to the court. Kenin is the reigning Australian Open champion; Fernandez made her first-WTA final in Acapulco. Fernandez competed well throughout, but it was Kenin who booked her spot in the third-round of the US Open with a 6-4, 6-3 win.
Kenin is the top seed left in the US Open draw after Karolina Pliskova's lost to Caroline Garcia yesterday.
Kenin Keeps It Comfortable
Early openings were aplenty for the Australian Open champion, and she took her chances in the second service game. Back-to-back cross-court backhand winners propelled her to a quick 2-1 lead. Despite the break, the level of consistency from Fernandez showed she was not overwhelmed by playing a Grand Slam champion inside the world's biggest stadium.
When in trouble, the 17-year-old Canadian relied on her lefty serve to bail her out. She let a 40-15 lead vanish in the seventh game but held on to keep herself within arm's length of Kenin. The Australian Open champion took the opening set 6-4. Fernandez played a clean set for the most part, just her unforced error count was a bit too high for her liking.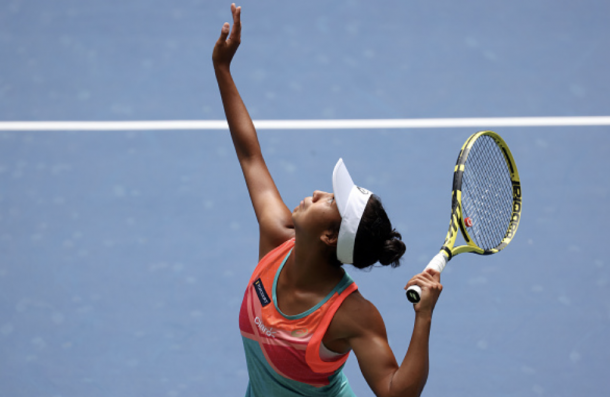 Kenin Closes It Out
If you give Kenin an opening, she'll take it and run with it. A double-fault and a missed backhand into the net set up two break points for the American. Similarly to the opening set, Kenin took a 2-1 lead, taking it after ripping a backhand return winner down the line.
Down 0-30, Fernandez produced two magical forehands to level the fifth game. The 21-year-old American was hanging in though, just waiting to pounce on an opportunity when it presented itself. Fernandez's lefty wide serve followed by a forehand down the line saved a break point. For those who have never watched Fernandez play, she was impressing many with her mental fortitude and ability to hang tough despite a deficit, holding to only stay behind a game at 2-3.
Two double faults once again gave Kenin a look to extend her lead, but once again Fernandez delivered when she needed to, keeping her deficit at only a game. In the end though, Kenin finally was able to take her chance and earn another break point after a backhand cross-court winner. It was an unfortunate ending for Fernandez, double-faulting to finish the match, but despite that, the Canadian can hold her head high for competing extremely well with Kenin.