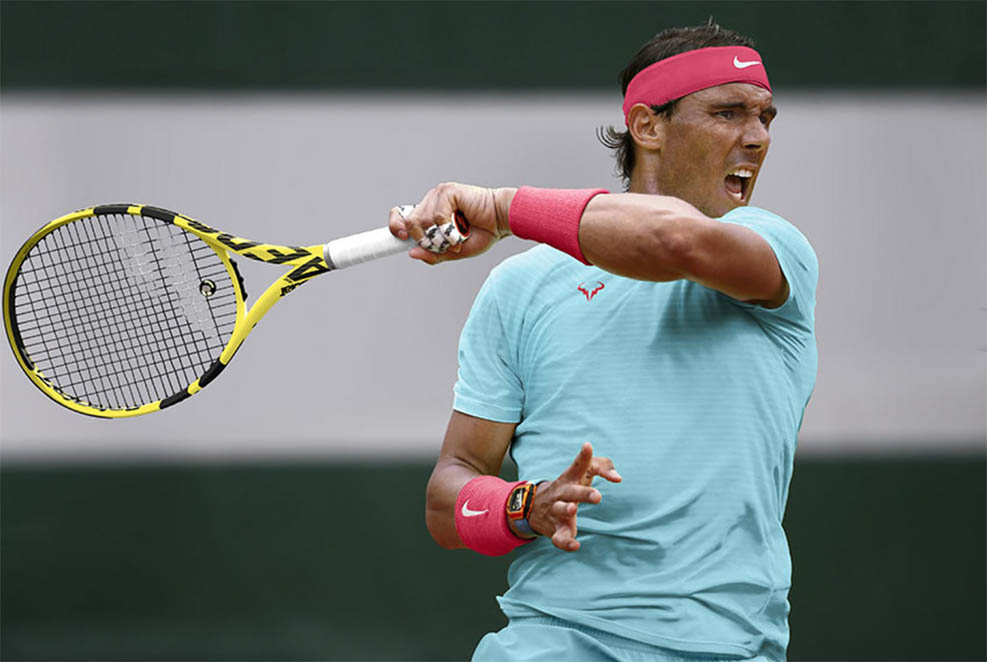 Rafael Nadal is someone who is normally very positive, upbeat but you can for sure sense some pessimistic vibes in his first press conference before his first match.
" I think it's a very strange situation for everyone and the situation is completely different than in Rome, the conditions there were good and here it has been very tough, the weather is so cold so it makes it difficult for everyone but the conditions are a bit extreme to play our tournament".
In Rome the previous week Novak Djokovic had mentioned that Nadal was beatable on clay due to the conditions and the lack of preparations coming into the event and the Spaniard confirmed it and gave his thoughts on it.
" Ya 100% true I always have been beatable on clay he beat me a lot of times but at the same time I've had a lot of success on this surface, the situation is special, these conditions are probably the most difficult for me ever in Roland Garros for so many different facts, the ball is completely different, the ball is super slow and heavy, very cold, slow conditions and of course the preparation has been less than usual but I am here to fight and to play with the highest intensity possible, to practice with the right attitude to give me a chance and that's the main goal for me to be competitive on Monday and let's try day by day, I know very well this place and it's being passionate and positive and trying to find the positive vibes every single day".
Nadal also commented on the fact that the French Open was forced to change plans from it's original 5000 to 1000 fans due to the increase in COVID cases and the beginning of the second wave.
" It's not the ideal situation, no one likes to play in these conditions, all we can say is thanks to US Open, Roland Garros and Rome for trying hard to organize events even probably when they know they will lose money so that's the beautiful thing that our tour has, it's a moment to stay together, to fight for the comeback of our tour and everyone wants to comeback to a normal situation but before that happens we need to fix the the thing that is the world wide health and all we can say is thanks that we can play tennis again".
Rafael Nadal is set to face Egor Gerasimov in the first round of the French Open.