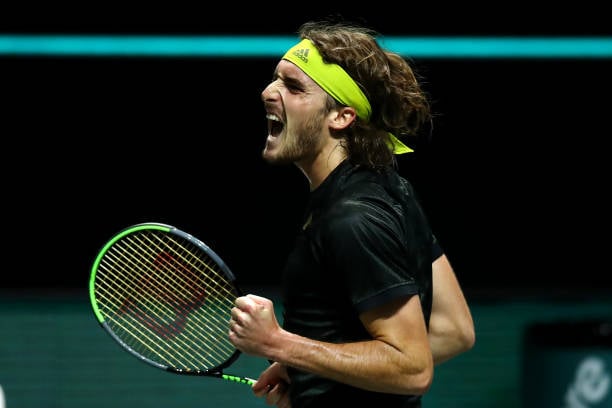 Second seed Stefanos Tsitsipas came through a monumental test in the second round of the ABN AMRO World Tennis Tournament, slipping past Hubert Hurkacz 6-4, 4-6, 7-5.
Tsitsipas broke late in the first set to take the early lead, Hurkacz struck midway through the second before the Greek broke in the late stages of the third to move on to the last eight.
Tsitsipas finds a way through tough opponent to advance
In a first dominated by the server with nine straight holds, it was Tsitsipas who made the first move as he lured Hurkacz into the net and drew three straight errors from the Pole to earn triple set point.
The Greek then converted by putting away an overhead on his first opportunity after 39 minutes to claim a one-set lead. The second set followed much the same pattern with six straight holds.
This time, it was Hurkacz who struck the decisive blow with a searing crosscourt backhand winner to break and go in front 4-3. On set point, he put away a high forehand volley to level the match at one set all.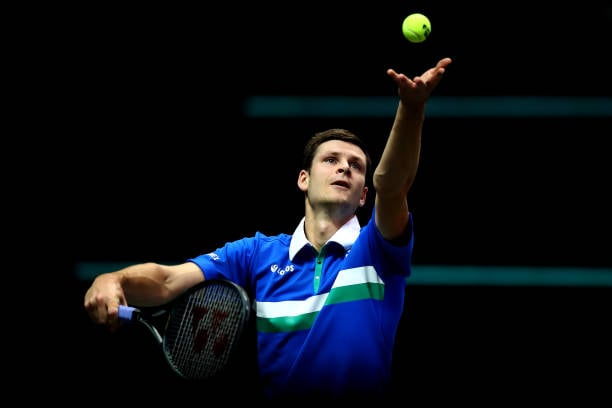 After 11 straight holds in the final set, Tsitsipas held three match points and after failing to convert on his first two, he moved up to net and forced a forehand error out of Hurkacz on his third chance to seal the win.