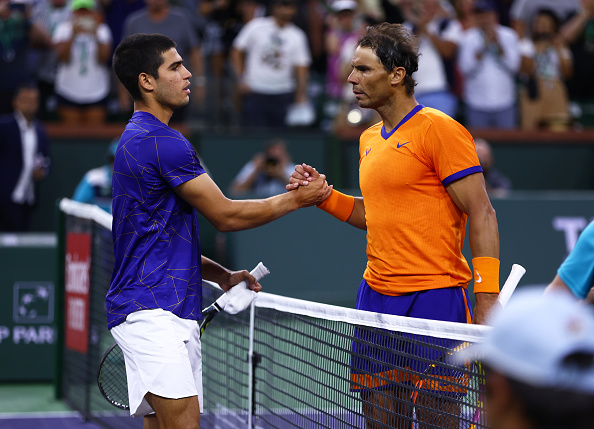 An amazing Friday is on the cards at the Mutua Madrid Open, the second Masters 1000 on the clay. The day opens with world number one Novak Djokovic against Hubert Hurkacz followed by the all-Spanish showdown everyone was hoping for between Carlos Alcaraz and Rafael Nadal.
The night session opens with Andrey Rublev against Stefanos Tsitsipas then caps off against Felix Auger-Alliassime and Alexander Zverev. Three former Madrid champions, a runner-up, and four other players who have been in the top-10 in their career. This should be a fun Friday.
The Serb will have enjoyed a day off but will also have been disappointed to not have rekindled his rivalry against Andy Murray. Djokovic leads the head-to-head 3-0 but their last meeting came at the end of last season with the Pole taking the opening set against Djokovic in Paris-Bercy before the Serb edged him out in a third set breaker for the win.
This matchup will be a baseline battle with Djokovic as more of the aggressor against Hurkacz's sit back, defend, then attack at the opportune time. With the speed of the Madrid clay, the key battle here will be the Hurkacz serve against the Djokovic return of serve.
The Pole's first serve percentage has dropped off since his first match against Hugo Dellien but has upped his percentage of first-serve points won. Djokovic, the best returner in the sport, will do his best to limit the aces and cheap points. Not only that, but he'll utilize one of the most important shots in tennis, the return plus one, and use that to his advantage to take the upper hand on points as well.
Djokovic quickly dispatched Gael Monfils in his opener and looks free of the issues that hurt him in the end against Alejandro Davidovich Fokina in Monte Carlo and Andrey Rublev in Belgrade. Despite that though, the 12 seed has enjoyed his best season of clay tennis in his ATP career and has slowly improved in the matchup against Djokovic. Expect him to push the Serb, but in typical Djokovic fashion, he'll get it over the line in the end.
Prediction: Djokovic in three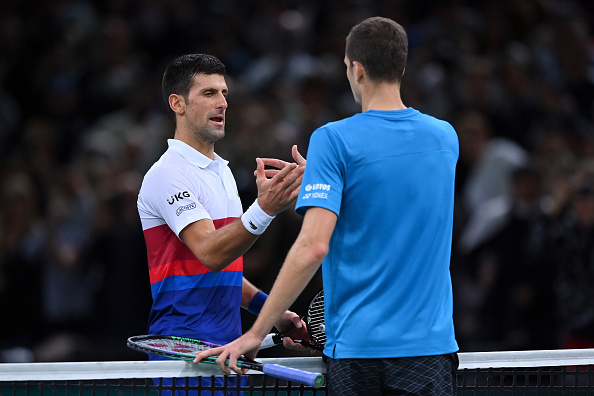 The matchup that's been circled since the draw came out was the showdown between Nadal and Alcaraz. The 19-year-old has vastly improved since their meeting here last year when Nadal crushed him quite handily. Since then, Alcaraz has reached a US Open quarterfinal, won the NextGen Finals, his first ATP 500 in Rio, followed by his first Masters 1000 in Miami.
Despite that 0-2 head-to-head, Alcaraz comes in as the slightest of betting favorites. Both players opened with straight-set wins before being pushed to three sets in their round of 32 matches. Nadal, the 21-time major champion, saved match points against David Goffin in their third-set tiebreak as the Belgian looks like he's rounding back into form after a disappointing last couple of seasons.
Many peg this matchup to be a potential "passing of the torch", "Master vs Protege", or even "Young Nadal vs Nadal". Alcaraz possesses a much more refined style of play than Nadal did in his teen years. Nadal was very defensive, standing well behind the baseline and has adapted over the years. The similarity both players have at this age is their movement and ability to track down every ball.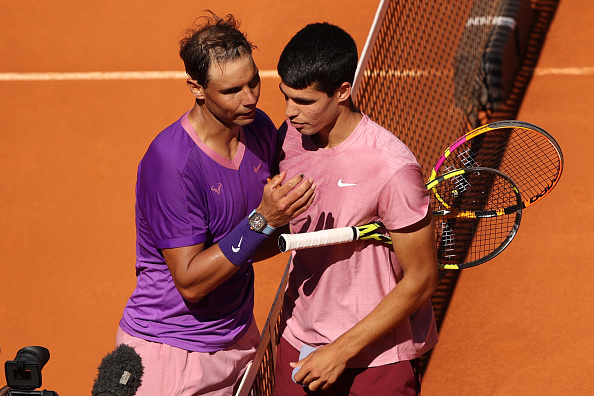 This will be a battle of forehands with Nadal's topspin forehand up against Alcaraz's blistering forehand. Both players use their forehands to dictate in their own ways and will try to attack the backhand wing as much as possible. Neither's backhand is a weakness but is not as big of a weapon as their forehand.
There will for sure be doubts about Nadal after having match points to close out his match against Goffin comfortably, but the Belgian admirably fought back and earned his way back into it. This won't be the "passing of the torch" just yet, but we like Alcaraz to get his first win against Nadal.
Prediction: Alcaraz in three
The head-to-head stands 5-4 in favor of the Russian, and Rublev got the better of Tsitsipas in their last meeting at the Nitto ATP Finals. However, the Greek leads 2-1 on clay and has not dropped a set on the terre battue in their last two meetings.
Rublev, the world number eight, has not looked convincing in his first couple of matches but has gotten the job done to take out back-to-back Brits (Jack Draper and Dan Evans). Tsitsipas on the other hand, has not broken a sweat just yet with two very straightforward wins to open his Madrid campaign.
The Russian will enjoy the Madrid conditions compared to traditional clay because of how fast the surface is playing, which will be good for his punishing groundstrokes as they won't be affected as much if it were played in slower conditions.
Both players are aggressive baseliners, but there will be a few things to look for in this match. First is Rublev's second serve. The world number eight has plenty of weapons but his second serve is one of his biggest liabilities. The lack of a second serve forces him to either go for more on first serves or take off significant pace on it to put him at a disadvantage to start points.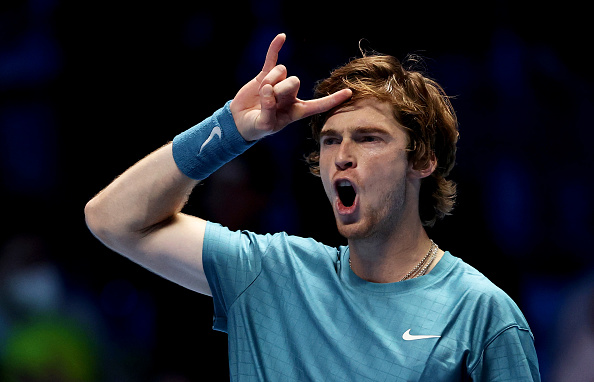 Next is the matchup between Tsitsipas' arsenal against Rublev's tactics. Another liability of Rublev's game is that there is no "Plan B". His game is based on being aggressive and can sometimes lead to "hyper-aggressiveness". That hyper-aggressiveness has been the downfall of Rublev, trying to hit through opponents. Hitting through opponents will win most of his matches but not against the cream of the crop.
Tsitsipas' arsenal, especially on clay, will prove to be fruitful. Like his opponent, his forehand is his best weapon and both have consistent backhands. The difference here will be the Greek's ability to move forward. The world number five is much more comfortable moving forward and finishing points at the net compared to his opponent. He also has a better slice to neutralize points as well. Using these will be key tomorrow. Tsitsipas is the deserved favorite heading into the match but look for Rublev to make it tight.
Prediction: Tsitsipas in straights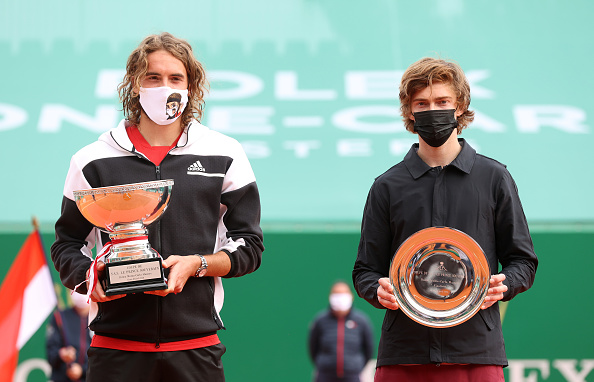 Two players who are having quite odd seasons in their own unique way. Since Zverev made a claim of a "New Big Three" between himself, Daniil Medvedev, and Djokovic, he has yet to win a title or reach a Masters final. His most recent result before Madrid was a shock first match exit in his home event in Munich to Holger Rune.
Auger-Allassime on the other hand, enjoyed a hot start to the season by winning the ATP Cup with Canada, making the quarterfinals of the Australian Open where he held match points against Medvedev, and made back-to-back finals in Rotterdam and Marseille (including his first title in Rotterdam). Since then, his form has sputtered with early exits all the way up to Madrid, dating back to the Sunshine Double.
The matchup is 4-2 in favor of the German, but the Canadian picked up the win in their last meeting earlier this year at the ATP Cup. Zverev won their lone clay meeting in 2019 in Monte Carlo.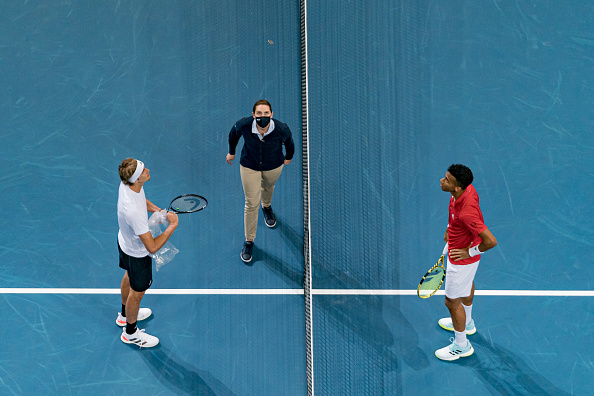 Madrid has proven to be fruitful for the Canadian, whether it's playing off of the traditional clay speeds or just a change in scenery. The 20-year-old has ruthlessly beatdown Cristian Garin and Jannik Sinner en route to the last eight and very much has value as an underdog in this fight.
Zverev's sputtering results have come from playing more passively compared to the last couple of seasons. The German's defensive abilities are well-known but the change that's made him win more and more each year is being more aggressive and being more opportune with balls rather than what he's doing now, reverting back to his older style.
You could see it perfectly in the match against Rune. The Dane dictated and dominated from the back of the court, even with Zverev playing predominantly further back. The world number three is having a solid season, but solid does not cut it for him.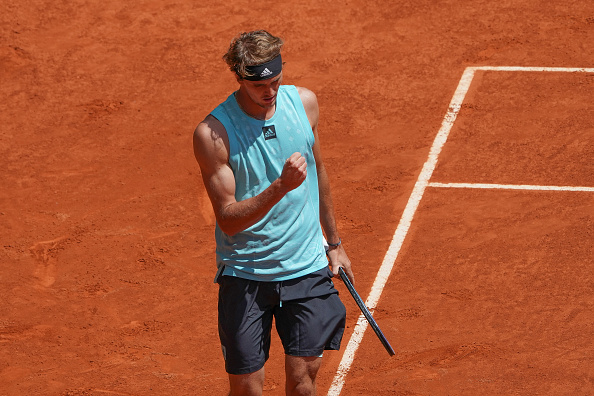 As per usual, it will be a battle of the baseliners but this time the key strokes will be their sides that breakdown more often. Auger-Allassime will be setting up and predominantly using his forehand while Zverev is stronger on the backhand wing. Neither the Canadian's backhand nor the German's forehand fall into the category of a "liability" but, it's not their main weapon of choice either.
Both players have had horrid stretches this season with their mental game. Auger-Allassime has had the tendency to play down to lower-level opposition and openly admitted he's needed to change things during this rough stretch.
Zverev has yet to pick up a top-10 win this season and was thoroughly outclassed in his one final. The world number three has been known for his success in the biggest best of three-set tournaments but that has not shown so far this year. A win here could go a long way for him in turning around his season. We like Auger-Allassime for at least a set here. He's played confidently this week and has shown more flashes of brilliance. If Zverev is going to win, he'll need to play much better tennis than he has against Marin Cilic and Lorenzo Musetti.
Prediction: Auger-Allassime in three