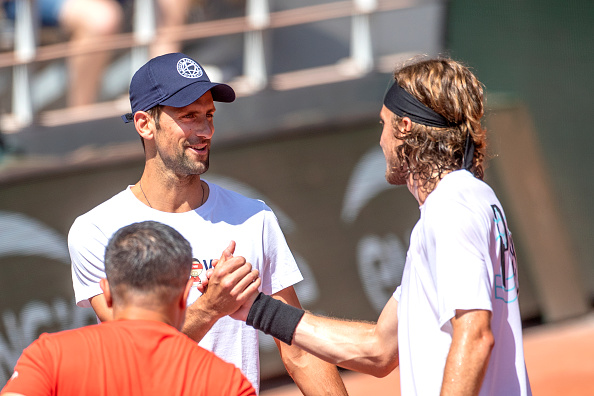 With three of the top-four favorites, Novak Djokovic, Rafael Nadal, and Carlos Alcaraz, for the French Open being placed in the top half of the draw, it certainly makes for entertaining viewing. However, the lopsidedness of the draw now makes the bottom half, much less interesting with Stefanos Tsitsipas as the heavy favorite to make it to the final.
The tournament is set to begin tomorrow as the French Open spreads the first round over three days. Neither defending champion nor defending finalist will take center stage tomorrow, but a couple of contenders will set sites on a quick start.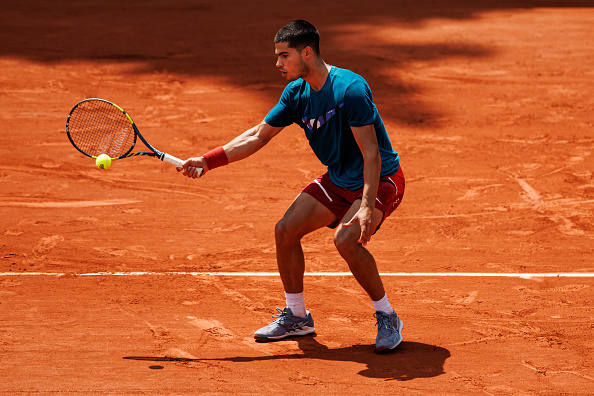 Favorites
Novak Djokovic: The world number one certainly had some rust to shake off after a hiatus from tennis due to his vaccination status. He eventually shook that rust off with a final in his home tournament in Belgrade. He certainly showed more mettle, fitness, and form in Madrid and Rome, and as a two-time champion here, should be ready for take-off.
The wins and long matches he's accumulated over the past two months has certainly readied him for best-of-five-set tennis. It's not the most ideal draw for him having gotten Nadal in his quarter and Alcaraz in his half. But these things are what top players, especially Djokovic, live for. Running through a gauntlet before winning it all.
Carlos Alcaraz: Surprised not to see Nadal here? Well, the young star in Alcaraz is taking tennis by storm, and it really shouldn't be a surprise for those who have watched him over the last year or so. An aggressive game along the baseline along with elite level movement/speed plus an arsenal of shots to vary his patterns has made him a must-see spectacle.
After a first major quarterfinal at the US Open last year and now two Masters 1000s titles this year, the million-dollar question has come, "Can he win a major now?" Surely there will be majors in the future, but with the stronghold that the Big 3 have had on tennis' grandest prizes over almost two decades, it might not be as straightforward as it looks.
Best-of-five-set tennis is a completely different ballgame compared to best-of-three and Alcaraz at the Australian Open showed if you can hit through him or just a couple of loose points will be the difference between winning and losing. The teen should roll through his first few matches, but the real test begins in week two.
Rafael Nadal: The King of Clay as the third favorite of his most successful major seems criminal. However, that's the nature of the sport. Current form and health reign supreme, and as of now, there are too many question marks circulating the Spaniard. To the surprise of many, Nadal returned to tennis in Madrid after dealing with a stress fracture in his rib. Madrid was a 50-50 call for him to recover in time but could not pass up the opportunity to play at home.
His chronic foot injury lingered in his match against Denis Shapovalov in Rome, eventually ending in a loss to the Canadian. The injury and losses in Madrid and Rome raise question marks about his game and fitness level, but many on-site at Roland Garros stated he looks ready and raring to go. The 13-time champion only has three career losses here and two of them have come at the hands of Djokovic. After losing in the semifinals last year, Nadal will be looking to get back to a final and make it number 14.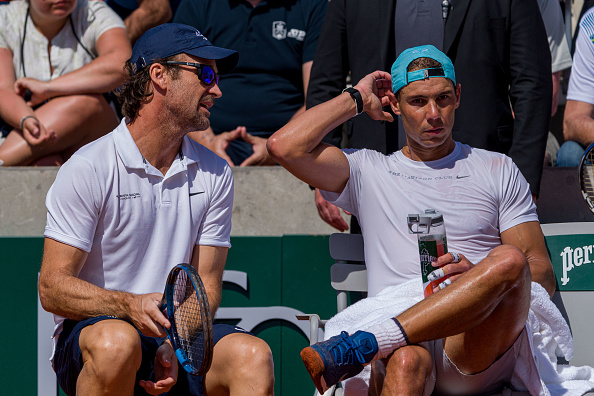 Stefanos Tsitsipas: The Greek has to be loving his draw with his three biggest rivals for the title all duking it out just to make it to the final in the top half of the draw. Roland Garros was the site of the Greek's first major heartbreak, leading two sets to love over Djokovic in the final, before losing in five.
With this lovely draw, he is the heavy favorite to make it back to the final.
Potential Early Upsets
Denis Shapovalov: The Canadian's overall brand of tennis is erratic, just like his results on the year. Many will look to his win over Nadal as a potential dark horse pick but he'll be up against a top-40 player and a great clay-court player in Holger Rune.
Rune won a title in Munich and played well in Lyon as well. The biggest concern with the Dane is fitness. He cramped in his three-set match against Manuel Guinard. So it would be a real test if he can get through a potential five-setter. The teen's game is much more consistent than Shapovalov's and also has a variety of shots to hurt the Canadian.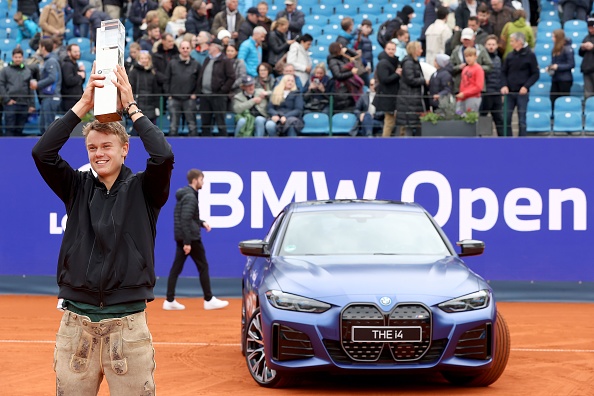 Jenson Brooksby: Never known for his ability to play on clay, the American shocked many with his wins in Rome, including a routine win over David Goffin. He draws Pablo Cuevas for his opening match and while Cuevas is not the player he once was as he has aged, he still has much more clay-court experience and a game suited for it.
Brooksby's flat groundstrokes and ability to redirect pace aren't as effective on clay, and he can't hit through the court either. The American's clay results outside of Rome have not surprised anyone and could be in for a long day.
Cameron Norrie: Fresh off a Lyon title, throwing the Brit here as a potential upset might not look good in hindsight, but we're just throwing caution to the wind. Norrie has had a bugaboo at majors and has yet to make it to week two despite his consistency on the tour.
All of Francisco Cerundolo's has been him thriving on clay. Now though, it seems like he's completely forgotten how to win on it after his shock semifinal run at the Miami Open. If the Argentine can somehow find the ability to play on clay again, he will definitely be able to push Norrie who is coming in on short rest.
First Round Matches To Watch For
Hugo Dellien vs Dominic Thiem: It has not been a glorious return to tennis for Dominic Thiem. He has yet to win a match at any level this match comes at a "pick-em" on the books. Dellien is your traditional clay-court specialist that has gotten inside the top-100 but has never really made waves at the ATP level.
The Austrian's topspin rate has significantly dropped off since his return and his confidence is currently at an all-time low. Many players have upped their games on their weaker surface to get that "marquee win" and the Bolivian will be looking to do something similar. Should the former finalist here get the first set, look for him to snag the win.
Stefanos Tsitsipas vs Lorenzo Musetti: An all-one-handed backhand showdown between two high-level clay-court players of their generation. Both share something similar in having lost two sets leads to Djokovic here. However, Musetti's form and fitness are massive question marks given his losses and recent tournament withdrawals.
The Italian has the game to trouble Tsitsipas but a slow start could doom him immediately. He'll need a quick start and likely needs to take the opening set to make this competitive.
Quarterfinals To Winner Predictions
Quarterfinals
Djokovic def. Nadal
Alcaraz def. Zverev
Tsitsipas def. Ruud
Sinner def. Kecmanovic
Djokovic def. Alcaraz
Tsitsipas def. Sinner
Djokovic def. Tsitsipas