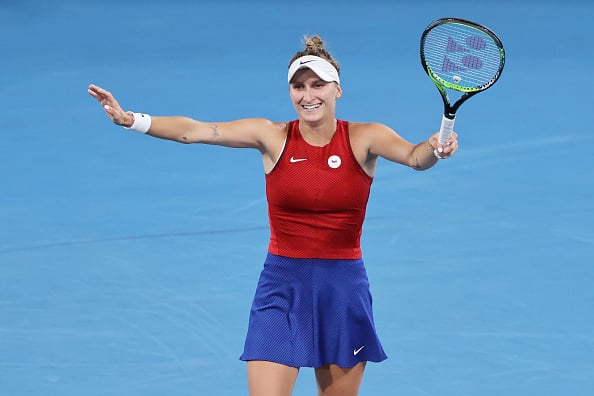 With the upset of Ashleigh Barty in the first round, all eyes were on second-seeded and Japanese superstar Naomi Osaka. Osaka came in as the favorite in the tournament and after cruising through her first two rounds, she seemed destined for a fairy tale Olympic Games.
Marketa Vondrousova had other plans though. A stunning 6-1, 6-4 win for the Czech put her through to the quarterfinals. She will face Paula Badosa for a spot in the semifinals.
An Out Of Sorts Start
The start looked anything but ordinary from Osaka who dominated her matches leading into this third-round showdown. An early break was gifted to the Czech off a wayward forehand as the errors began bunching up early for the four-time major champion.
Osaka's serve, which is a major weapon in her game, wasn't firing as Vondrousova was all over it on the day. A cross-court backhand winner put the former a double break up at 3-0, and she never looked back in the set. The Japanese star finally got on the board with a hold for 1-4, but you could tell with her body language, she was still extremely negative.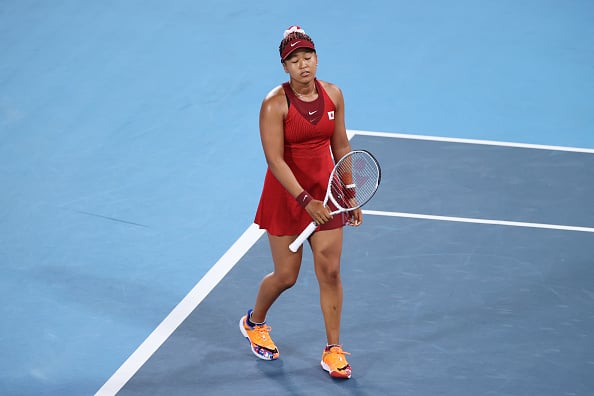 Vondrousova Takes The Victory
It was an aggressive start to begin the second set for the second seed. A break in the opening game, followed by a love hold put her up 2-0. You could sense after the hold that she began to have more positive body language. That 2-0 lead quickly evaporated after giving the break back on a double-fault.
The key game in the set was the seventh game with Osaka holding two break points after back-to-back double faults from Vondrousova. Osaka was unable to take advantage of this as the Czech moved two games away from victory.
After saving a couple of match points, Osaka faced a third one on her serve but looked in control of the point. The defense from the Czech forced the four-time major champion to go for more as another error sealed the deal for Vondrousova.
Quotes From Osaka
"I definitely feel like there was a lot of pressure for this. I think it's maybe because I haven't played in the Olympics before and for the first year (it) was a bit much. I think I'm glad with how I played, with taking that break that I had.
"I've taken long breaks before and I've managed to do well. I'm not saying that I did bad right now, but I do know that my expectations were a lot higher.
"I feel like my attitude wasn't that great because I don't really know how to cope with that pressure so that's the best that I could have done in this situation.
"How disappointed am I? I mean, I'm disappointed in every loss, but I feel like this one sucks more than the others."