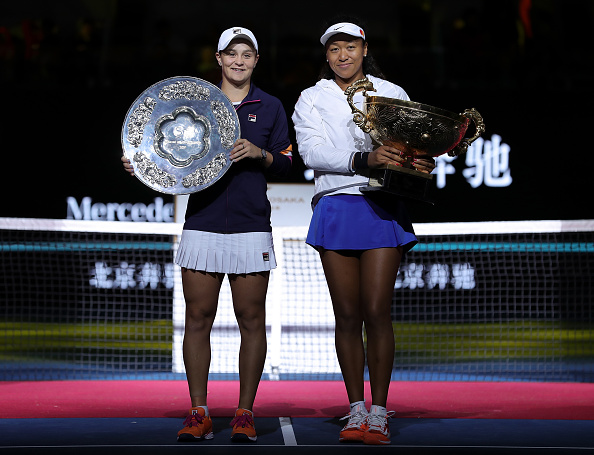 Naomi Osaka's US Open press conference was tear-filled when answering her final questions from the Japanese press. She left with these words:
"Yeah, I mean, definitely I would love to carry on that mindset. Hmm... I'm going to say what we said, I think, like, in the hallway. How do I go around saying this? I feel like for me recently, like, when I win I don't feel happy. I feel more like a relief. And then when I lose, I feel very sad. I don't think that's normal. I didn't really want to cry, but basically, I feel like... (Tearing up.)
Basically, I feel like -- okay. Hmm, this is very hard to articulate. Basically, I feel like I'm kind of at this point where I'm trying to figure out what I want to do, and I honestly don't know when I'm going to play my next tennis match (tearing up). Sorry. Okay, yeah. I think I'm going to take a break from playing for a while."
The four-time major champion has put out multiple statements on social media over the past few months. First, she cited she would not do press at the French Open, putting her mental health first. She ended up withdrawing from the tournament. She took a three-month hiatus, skipping Wimbledon in the process, and returned at the Western and Southern Open.
She recently a statement on social media on changing her mindset and enjoying more of the small victories in life. Through all that, you could still sense she's not having fun on the court, and tonight's match against Leylah Fernandez told it all. Racquet smashes, unsportsmanlike conduct calls, that is generally not what you expect from her.
After saying she won't play again for a while, it's believable that we may have seen her on the court for the last time this year against Fernandez.
Why Barty Is The Right Person To Speak To
After the 2014 US Open, Ashleigh Barty said she would be taking a break from professional tennis. She was a former junior Wimbledon champion and at the time, she was a top-40 doubles player but struggled to make an impact on the singles court.
Later in an interview with cricket.com.au, Barty talked about her reasons for leaving tennis. "It was too much too quickly for me as I've been travelling from quite a young age," she said. "I wanted to experience life as a normal teenaged girl and have some normal experiences."
She later added, "I needed some time to refresh mentally more than anything. It became a bit of a slog for me and I wasn't enjoying my tennis as much as I would have liked to." The 25-year-old never had retirement in her mind as she had continued to practice and hold a racquet in her hand despite the hiatus from the tour.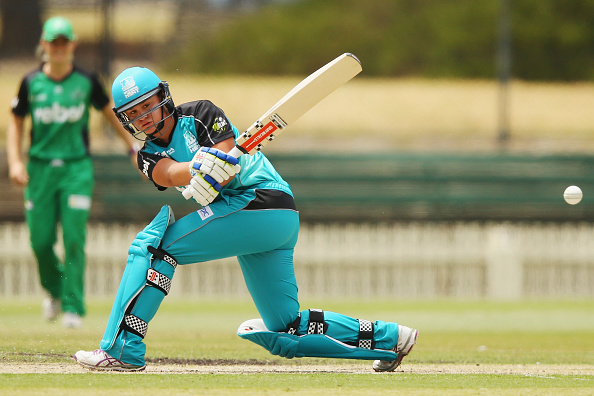 She used her time wisely, pursuing her hobbies, spending time with family, before coming back to tennis because she missed it after trying new things.
During the hiatus, it's well-documented that Barty played cricket. It was never a sport she had picked up seriously, having only played with her family, but she excelled at it, picking it up very quickly. Cricket is a team sport giving Barty something completely different from tennis which is an individual sport (outside of doubles).
After returning in 2016, the Australian has worked her way up in both singles and doubles steadily, reaching world number one in both disciplines. She is now a two-time major singles champion, a one-time major doubles champion, and a winner of the WTA Finals in singles. The break has worked perfectly for her.
The above is precisely why Barty is the right person for Osaka to speak to. From a young age, tennis was her whole life (and the same with Osaka). When trying to climb extreme heights to become not only a professional but the world's best, a lot of sacrifices in your everyday life have to be made to get there.
You don't get to live a "normal" life like everyone else where you have time for many hobbies, the opportunity for schooling, spending time with family and friends, and more. Normalcy for a young elite athlete is ample time for training, competing, studying film, and maybe some of the other things on the side.
The hiatus gave Barty the chance to enjoy tennis without the pressures of performance and media spotlight plus gave her time to pick up new hobbies and enjoy current ones as well. Whether it's for a few months or for a year, Osaka can use this time to take a step back from tennis and enjoy herself again.
She said it best herself, "Your life is your own and you shouldn't value yourself on other people's standards. I know I give my heart to everything I can and if that's not good enough for some, then my apologies, but I can't burden myself with those expectations anymore."
It's impossible to enjoy life if you're not happy. Personal health and happiness should always be focused on first. If everyday workers are allowed time to better their mental health, athletes and those under the media spotlight alike deserve the same opportunity.
A reminder that if you can't take of yourself, you can't take care of others. Also that if you're not happy, it's hard for others around you to take on that mindset. Mental health and emotional health are just as important as physical health. Let's all learn from Barty and take the time we need to figure ourselves out to reignite the fire. Hopefully, Osaka gets every chance to do that over her tennis hiatus. And even if she doesn't, it's her life, and in the end, she is free to do as she pleases and make the most of it her own way.