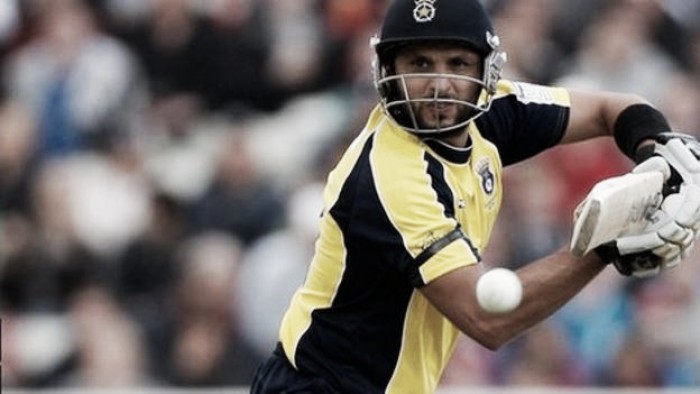 Hampshire have re-signed Pakistan veteran Shahid Afridi for the entire Nat West T20 Blast campaign this summer.
Back after four years
Afridi last played for the county all the way back in 2011, and is able to play in every game for the county including finals day at Edgbaston.
He has got bags of experience to his name as he already has played 90 T20 games for his country and will lead them at the World T20 next month.
Hampshire have also recruited South Africa international Ryan McLaren for all formats, so that Hampshire squad is really showing some promise.
Fantastic record
He has more wickets than any other player in T20 cricket, as he has 91 scalps at an average of 23.
He also offers a lot with the bat and has scored over 7000 runs in both domestic and international T20 cricket, so this is a great capture by the county.
Young spinners Mason Crane and Brad Taylor will benefit from this massively, as to be able to pick the brain of someone of this calibre will be priceless.
Played in event last year
Afridi appeared for beaten finalists Northamptonshire last year and he played a key role in the final, although they lost, as he took 3-14 with the ball.
Afridi can often be hit and miss, but if you get him at the right time he can so easily win you games of cricket in the space of a couple of overs single handily.
He was one of the main reasons as to why Northants reached the final and he will once more be hoping to make a decent contribution to last year's semi-finalists.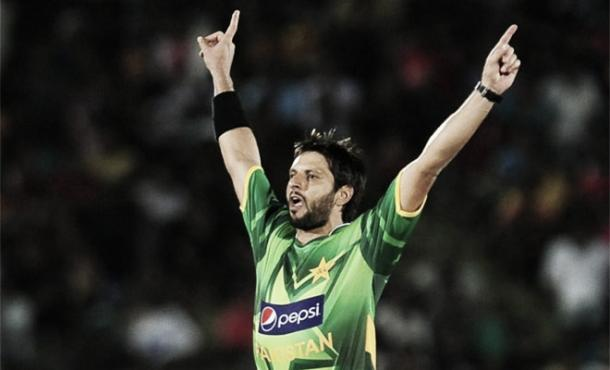 He was very popular during his last stay and it is exciting to have him coming back again," Hampshire chairman Rod Bransgrove told BBC Radio Solent, admitting that both parties were keen for the move to happen. "He was very keen to come back" Bransgove continued.