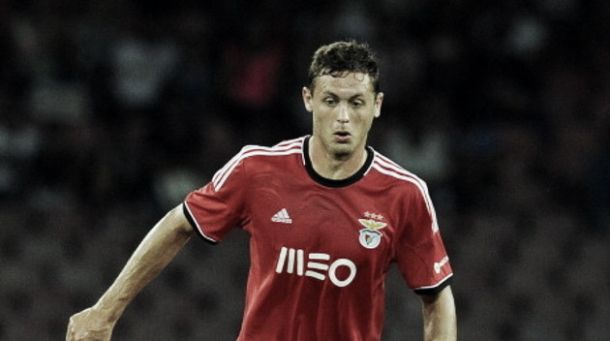 Benfica's highly rated defensive midfielder and former Chelsea youngster Nemanja Matić is now being heavily linked with a move to his former club.
After being a rotation player for Chelsea under Carlo Ancelotti for a season, the Serbian was then sold to Benfica as part of the deal that sent David Luiz to the Blues. Since his move to Portugal, Matić has caught the eyes of many clubs including Manchester City, Manchester United, Real Madrid, Chelsea and others.
The recent reports include several very reliable sources that say a deal for Matić will be completed within the next few days. Gianluca Di Marzio has reported that the deal will be completed tomorrow for a fee around €23 million. Serbian media outlet RTS has said the deal is completed and will be finalized on Tuesday. While Portuguese channel RTP considers the deal as done, but say it will be finalized by next week. O Jogo have reported that Matić will head out to London on Monday and finalize the deal then while Diário de Notícias have reiterated the other reports.
All in all, it looks very likely that Nemanja Matić will be a Chelsea player once again and this time, he will definitely feature more after proving his doubters wrong while at Benfica.