Birmingham City Ladies have been boosted by the news that Alex Wendell and Freda Ayisi have signed new deals at the club, just weeks before the start of the new FAWSL season.
The Blues had a torrid campaign last term as they went from competing for the title in 2014 to scrapping for survival in 2015. However, they managed to stay up in the end and have been working hard to ensure their fortunes are much better in 2016.
The contract renewals of both Wendell and Ayisi will be music to the ears of all involved with the club then, as they look to put difficult campaigns behind them to help the team this year.
Talented Ayisi ready to prove herself
Speaking to the club's official website, manager David Parker was full of praise for both of his players following their new deals.
He described Ayisi as "one of the most talented youngsters in the country," adding that the upcoming season will prove to be "an important step in her career."
The forward managed just the one goal last season following a switch from Arsenal, with her instead making a name for herself due to ill-discipline as she was sent off twice in 11 appearances.
However, Parker believes that she can "continue to develop" and "fully utilise her potential," going on to become "a force" in WSL 1 and one of the most feared strikers in the division.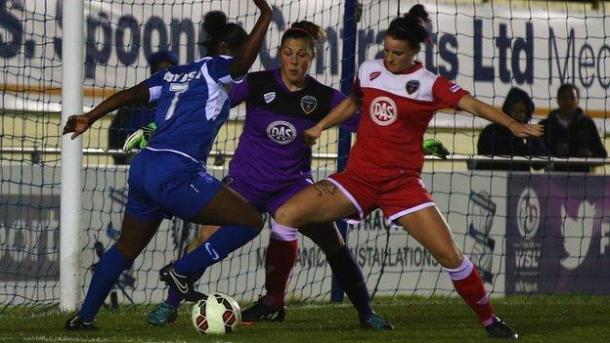 Wendell continues to impress
As for Wendell, her boss believes she has fulfilled all expectations since joining from Bristol City last year, and he thinks she can continue to do exactly the same this year.
Parker said that the midfielder "has delivered on every occasion" and "shown all the qualities [the club] expected" when they signed her.
He believes she is "a vital cog in the group" and praised her "fantastic work ethic and character," as well as her "versatility" which he called "a great weapon" for the team.