 Ex Tottenham Hotspur midfielder Jermaine Jenas feels his old side need to send a statement to Europe's biggest clubs by declaring star Delle Alli not for sale.
Another world class player in the making at Spurs
Alli has had an amazing breakthrough year after Spurs originally signed him as a still relatively unkown prospect for £5million back in January 2015 from Milton Keynes Dons.
The attacking midfielder burst onto the scene in his first Premier League season as he grabbed five goals and three assists in his first 18 league appearances for the Lilywhites.
In the new year he estabilshed himself as an integral part of Mauricio Pochettino's team in their ultimately unsuccessful league title push. These performances have earnt the 20-year-old national recogniton and a place in the England sqaud for the upcoming European Championships.
Alli follows a good number of players in recent years who have made their name playing for Spurs at a young age, however unfortunatley for the club, the likes of Gareth Bale, Luka Modric and Michael Carrick have moved on to the world's biggest teams once they've been recognised as truly world class.
However, former midfielder Jenas is keen for his old club to not make the same mistake with Alli, who has made a faster impact than the three players previously mentioned. Jenas is expecting big things from Alli at Euro 2016 and his aware this will put the player more in the shop window for other top clubs.
The former Newcastle United man explained this by telling national media that "he can be one of the best young players at this tournamnet," adding "if he is not already on the radar of some majorly big clubs on the continent, he will be after Euro 2016."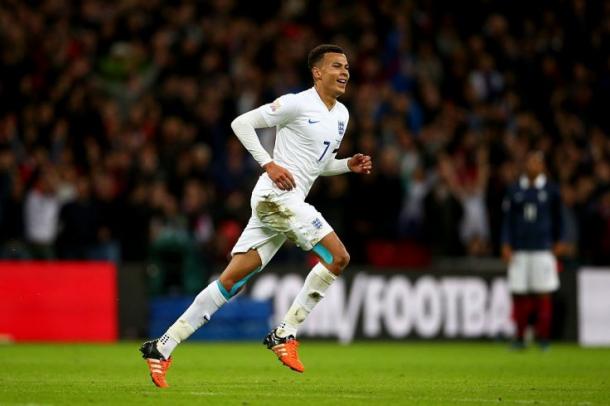 Emphasis on Spurs
Despite Alli signing a new contract during the season, which theoretically keeps him at the club untill 2021, Jenas believes Spurs need to make a further statement about him definitley staying with them. Jenas stated that "it's up to Spurs to say he's not going anywhere and it shouldn't be too difficult."
The ex England international continued to say that Spurs are "at a point now where they have to say enough is enough when big clubs come calling for their best players", and keeping Alli for his prime would certainly send this message.
Temper not an issue
Alli's ability can certainly not be questioned after his debut season in the top flight, but one thing he has been criticised for is an apparent lack of discipline with seven bookings and a sending off for violent conduct in his first year, despite being an attack minded player.
However Jenas feels this isin't an issue for Alli and his club and in fact it should be embraced by both Spurs and England, the fact he has a combative edge, not watered down if you will. Jenas said on Alli's attiude - "Leave him alone and let him be the player he wants to be, it's what makes the top players great...".