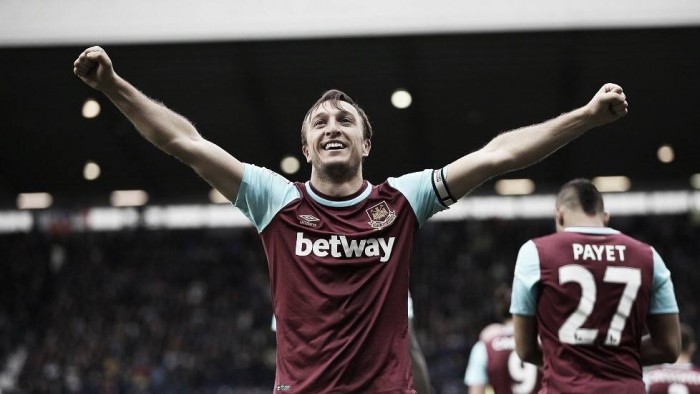 With it being the club's last season at the famous Boleyn Ground, and Slaven Bilic's first, it was sure to be one of the most important seasons in the club's history.
With a range of topics to look back on, we assess how the season went overall and what the future holds for the East London club.
Premier League; 8/10
West Ham United had an absolutely brilliant season under Bilic. It had everything, a record point's total of 62, the most goals scored in any Premier League season, and they weren't beaten by anyone who had finished in the top four the season before.
The season started in spectacular fashion with a 2-0 away win at the Emirates, seemingly putting to bed the 'be careful what you wish for' statements from many people following the departure of Sam Allardyce. However, they were soon brought back down to earth when they lost at home to Leicester City, who - at the start - were one of the favourites to be relegated, and newly promoted AFC Bournemouth; it was becoming apparent that this was not going to be the plain sailing people may have thought after the Arsenal game.
People now feared the worst as they now travelled to Anfield on the back of two disappointing losses. But again, West Ham showed the same type of determination and class as the Arsenal game and blew away the home side, winning 3-0 and taking all three points back to East London. Wins against Newcastle United and then maybe the most impressive one, Manchester City at the Etihad, followed, and now there was a real sense of what they could go on and achieve this season.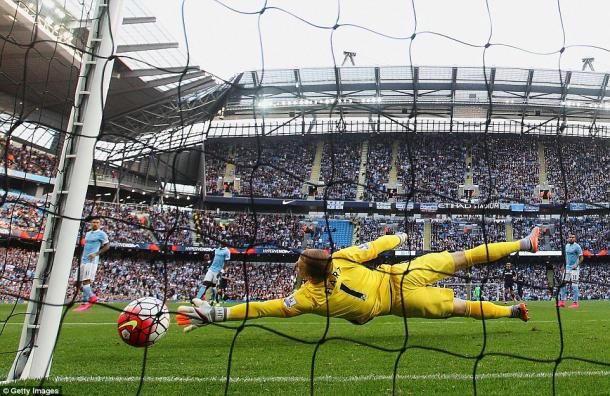 The injury to Dimitri Payet in early November really affected them, as he would be sidelined until the New Year. West Ham were not losing too many games, but they were not scoring enough goals, which lead to a number of goalless draws and not much excitement. But when the playmaker returned, it was instantly noticeable. They were playing with the confidence and flair which saw them beat all the top sides in the league. There was still that sense of inconsistency lingering, but overall, it was the best football that West Ham fans had seen in a long time.
As the season went on, there was a real sense of how much they could actually achieve. So much so, that a top four spot was definitely not unrealistic. However, a few bad refereeing decisions in important moments cost the Hammers. In the final minute of the Chelsea game, the Blues were awarded a penalty for an apparent trip from Michail Antonio on Ruben Loftus-Cheek, then there was the sending off of Cheikhou Kouyate against Crystal Palace and Manuel Lanzini's goal being ruled out against Arsenal, when it was clearly onside.
West Ham had it in their own hands for a top four finish with three games to go, but an abysmal performance against Swansea City at home, losing 4-1, diminished all hope, as the goal difference was nearly impossible to catch up with Manchester City. However, in the final game at Upton Park, they produced a performance which every West Ham fan will remember for a long time, as they beat Manchester United 3-2, having been 2-1 down with ten minutes to go. It was an emotional occasion for everyone involved, but they couldn't have wished for a better send off.
The season ended quite disappointingly with a 2-1 defeat away at Stoke City, which meant that they ended the season in seventh place, having to rely on Manchester United winning the FA Cup for them to be in the Europa League in the following season. The Red Devils did this though, beating Crystal Palace 2-1 in the final, which really capped off an excellent season for the Hammers. No one would have dreamt that they would be sitting around the European places all season so it is definitely a campaign which should be celebrated, rather than looking back at missed opportunities.
FA Cup; 8/10
In the FA Cup third round, West Ham were drawn at home to Wolverhampton Wanderers, a relatively comfortable fixture on paper. They were made to work for it though as with less than ten minutes to go, Nikica Jelavic produced a fine finish to send West Ham through to the fourth round.
The next draw was a lot harder. They had to travel to Anfield to face Liverpool, a ground where they haven't had a lot of success at in previous years. They were lucky to come away with a goalless draw as Darren Randolph produced a fine display to keep them in the cup. Liverpool then had to travel to West Ham on a Tuesday night for the replay and it was a very eventful one to say the least.
A goal on the stroke of half time by Antonio gave the hosts the lead but, on the other side of half time, a free kick from Philippe Coutinho got the away side back in it. There were no more goals in normal time and West Ham waited right until the final moments when a free kick cross from Payet was met by the head of Angelo Ogbonna and they were through.
Blackburn Rovers awaited in the fifth round and it was beginning to look like it could be their best chance of winning the FA Cup since their agonising final defeat to Liverpool in 2006. It was a very one sided match after West Ham surprisingly went 1-0 down, the Hammers with an emphatic reply, winning 5-1 and Payet running the show. They were now in the quarter-finals, where they would face a trip to Old Trafford.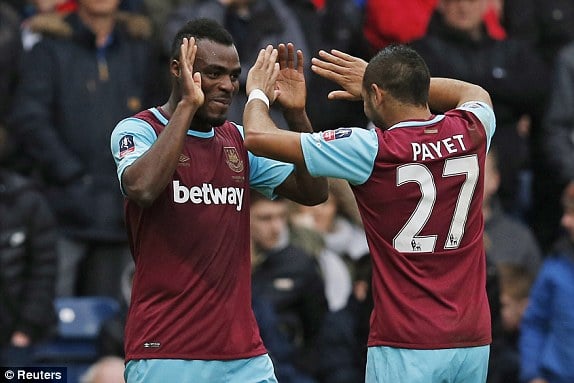 The two highest placed sides left in the competition now faced each other, in a match where the winners would have an unbelievable chance of going on to win the whole thing. It was an uneventful first half, but the second burst into life when Payet hit a free kick from more than 30 yards out leaving David de Gea with absolutely no chance. They were nearly there.
But with time running out, another refereeing decision went against West Ham as it appeared that Randolph was impeded by Bastian Schweinsteiger, which left Anthony Martial to knock the ball into the back of the net. The Hammers were right to feel very hard done by, but a replay was the final outcome.
United travelled to Upton Park for the final ever FA Cup tie at the stadium, and so much was riding on it. It was a disappointing night for West Ham as they didn't seem to be able to put in the performance that the fans had become accustomed to over the whole season and were eventually beaten 2-1. It was a very disappointing way to end the FA Cup run but nonetheless, it was still a very good campaign for the club.
Capital One Cup; 5/10
West Ham fell at the first hurdle in the League Cup as they lost to eventual Premier League Champions, Leicester.
It was an encouraging performance from the Hammers, as they took it to extra time, but Leicester managed to snatch a goal very late on, putting an end to any hopes of success in the form of the competition.
Best Performance; West Ham United 3-2 Manchester United
It was a game which will forever live on in the history of West Ham United. The last ever game at the Boleyn Ground and it meant so much to everyone involved.
The players didn't let the occasion get the better of them. It had everything; they went in front early on through Diafra Sakho but then, after half time, United scored two goals in quick succession to take the lead. Then the players had to show amazing will and determination to come back, and they did as they scored two goals in ten minutes to complete a historic comeback for a historic occasion.
There couldn't have been a better way to say farewell to the stadium of more than 100 years.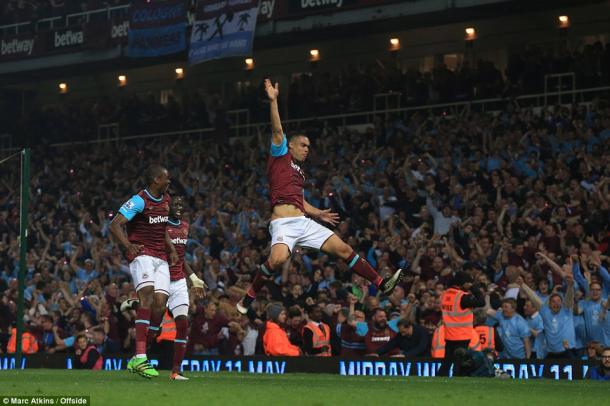 Worst Performance; Tottenham Hotspur 4-1 West Ham United
It was a game in which everyone thought they could go to and get something out of. They had previously gone to places such as the Emirates, Anfield and the Etihad and got nine points, so this was definitely one to keep that amazing record up.
But from the off, Tottenham Hotspur dominated West Ham and the 4-1 score line flattered the visitors. It was definitely an afternoon to forget for West Ham and everyone associated with the club.
Player of the Season; Dimitri Payet
Payet has been an absolute revelation for the club since he joined for just over £10 million.
He has pretty much everything to his game and he was such a massive part in why the club done so well. His attacking capabilities, his silky skills and free-kick prowess made him one of the best players in the league, as he was also rewarded with a spot in the PFA Team of the Year.
£10 million really seems like a massive bargain looking back at it, and the club will look at building the team around him for the next two or three seasons.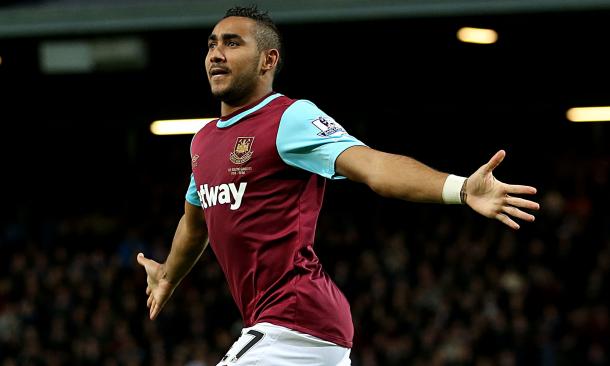 Verdict
There will be no West Ham fan disappointed with the season that they have had. There was a lot of uncertainties at the start after the club were knocked out of the Europa League qualifying rounds by teams which really shouldn't even be challenging the reserve team, but Bilic built a side which was extremely hard to beat and created a formula which the team really seem to have adhered to.
The Hammers go into an exciting new era at the Olympic Stadium with a very strong platform to build on and it is certainly a step forward for the club. If the club bring in four or five fresh faces, then people can expect them to really try and go a step further and go for a Champions League place next season.