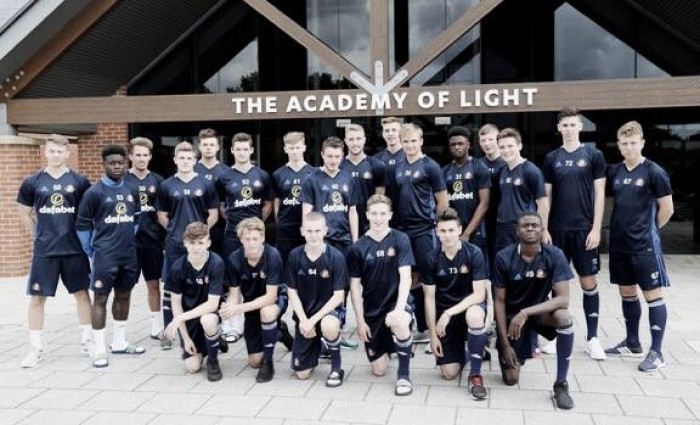 As players returned to the Academy of Light on Monday for pre-season training, there were a number of fresh, young faces spotted around the facilities, with as many of nine youngsters about to begin the first year of their scholarship programme with Sunderland.
Five of those players make the step-up from the under-16s into the under-18s, while the remaining four are all new to life on Wearside have just joined the club this summer.
All nine, however, are in the same boat as they prepare to join second year scholars in the under-18s team, while also studying in the North East.
They will be hoping to strengthen a side that finished fifth in the U18 Premier League last season, with only Manchester City, Everton, Liverpool and Blackburn Rovers ahead of them respectively.
Dickman looking to ease in the newbies
Speaking to Sunderland's official website, Academy coach Elliott Dickman spoke about the process the nine first year scholars will go through this week as they prepare to start the new season.
He described the first week as more "non-football" based, with the club simply getting the players "used to just being in and around the set-up."
Dickman says there's a focus on "look[ing] after" the first years too, with their programme to perhaps be "harder" than what "they are used to," particularly in terms of "intensity."
"It's tough because they are going to be here from half eight in the morning until five at night," he explained. "We won't be pushing them too hard to start with but physically it will be different for them because they are going to be put through double training sessions."
Dickman will hope that their hard work pays off though, with him excited already about the competition set to be in the under-18s squad this season as Sunderland prepare to combine two different age groups in the team.
"The main thing from our point of view," he says, "is that we get them communicating with each other and get them used to our methods."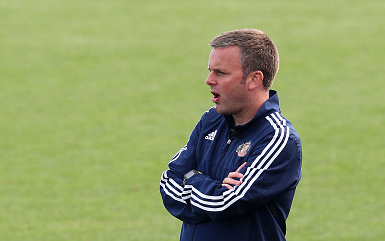 Positive time for the youth
There has been plenty of good news for Sunderland fans with regards to the future of their team lately, with lots of positives in the Academy.
As well as these nine first year scholars settling in - Jack Diamond, Jake Hackett, Anthony Patterson, Fergus McAughtrie and Jordan Hickey the players who have stepped up from the under-16's; Jacob Young, Lee Connelly, Jack Connolly and Benjamin Mbunga-Kimpioka the new additions - there have been plenty of contracts offered to other young players this week.
Highly-rated teenager Joshua Maja is one of five youngsters who have all signed three-year deals on professional terms, the striker to be mentored by veteran striker Jermain Defoe this season as Sunderland aim to help him reach his potential.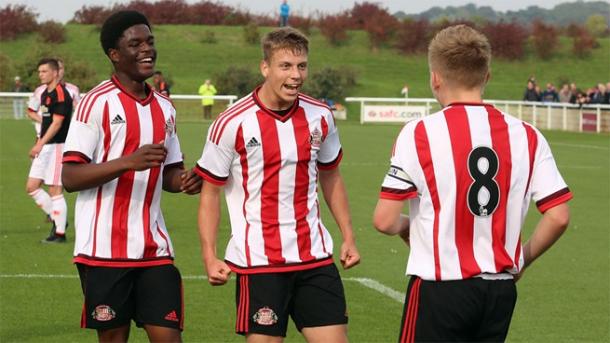 Joel Asoro, Elliot Embleton, Oscar Krusnell and Michael Woud are the four who will be sticking around until 2019 with him.
Meanwhile, Owen Gamble, Alexander Storey, Brandon Taylor, Luke Molyneux, Andrew Nelson and Jean-Yves Poame have all penned two-year professional contracts.
Finally, Denver Hume has been rewarded with a one-year professional deal, while Carl Lawson has extended his current contract until 2017.