Sam Allardyce's summer shopping has been an ongoing process ever since the transfer window opened, with Sunderland failing to sign any players as of yet.
Allardyce has continued to try and rebuild the side ahead of the new season but one player who will not be walking out at the Stadium of Light this season is Davide Santon after the club's deal for the defender fell through at the 11th hour.
Despite being just on the verge of signing the full-back, Santon - one of Allardyce's key priorities as he looked to strengthen on the right of defence - saw his proposed £3 million move from Inter Milan fall through despite flying to the North East for talks.
Big Sam admits transfer frustrations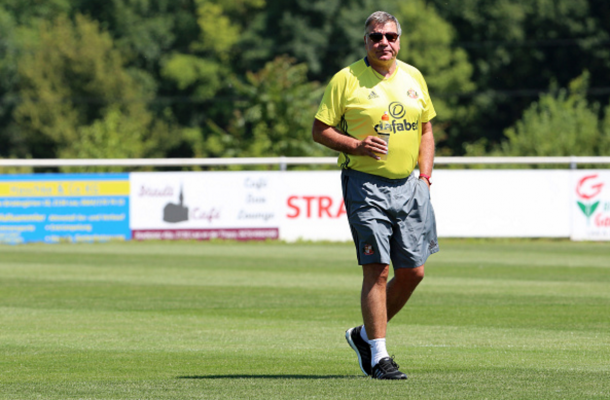 Allardyce admitted it was a "huge disappointment" not to sign the Inter defender, especially as he has a proven track record in the Premier League playing for local rivals, Newcastle United.
Losing out on Santon in late talks has only added to his frustrations at not managing to bring anybody into the club yet, especially with their first friendly against Hartlepool just around the corner.
The Sunderland boss revealed how he is working "every single day" to sign players and is constantly on the phone with "recruitment people" in order to land his first deal.
After narrowly avoiding relegation last season, Allardyce knows the importance of improving and strengthening the squad and he is hoping to bring in up to "four" new players before the window shuts.
Whilst Big Sam has called for fans to remain "patient", he did confess that his is "starting to wear thin." Nevertheless, the manager is well aware he must continue until he manages to sign somebody, which he hopes to do "as quickly as possible."
The club has been boosted by an extra £30 million due to a new TV deal, meaning Sunderland have more money to spend on players.
However, Allardyce insists that the money has actually "made it more difficult" because all the clubs now have "the same money" available, making the competition to sign players even harder, as well as player's increasingly rising price tags.